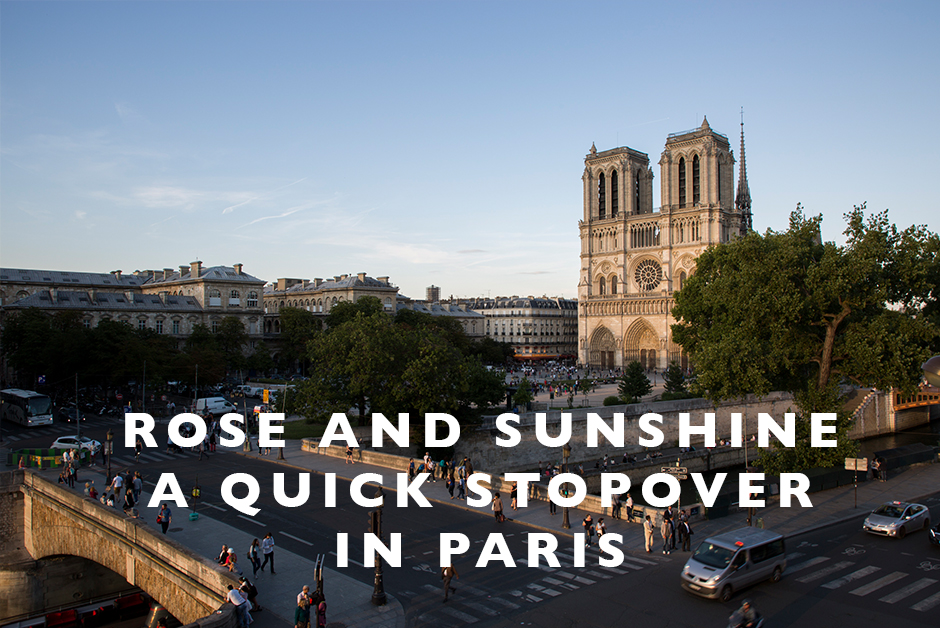 When we were booking our trip to Provence, I knew I couldn't be in France without a quick stopover in my all time favorite city of Paris.  And while we knew it would be a very short stopover as the whole trip itself was pretty short, we still wanted to make it happen.  So we arrived around 7pm, spent the night in Paris and then had the next morning to explore a bit before heading to the airport around Noon.
In short, we arrived, checked into our favorite spot to stay in Paris at the Le Notre Dame Hotel – honestly I've tried staying all over Paris and I keep coming back to this spot for the location and the incredible views.  And while there are things I don't love about the property, the views and location make up for it!  We then headed over to our favorite restaurant in Paris, the St. Regis Cafe on the Île St. Louis and enjoyed a meal I think about year round: chicken paillard and a glass of French Rosé.  After finishing up our meal, we strolled back in the twilight to our hotel and watched the lights light up on Notre Dame from our hotel windows.
The following morning, we slept in and when we finally got up and around, we meandered around the Left Bank, with no where in mind, just letting our feet take us where they may.  We stopped for breakfast and an omelette at at favorite spot of ours and people watched, taking in our last few minutes in our favorite city.  Finally, we headed back to the hotel, packed up our stuff and jumped on the RER to the airport.  All in all, while quick, it was an amazing stopover in Paris!
Headed to Paris?
Check out our Paris Travel Guide in the Land of Marvels Shop for only $5!