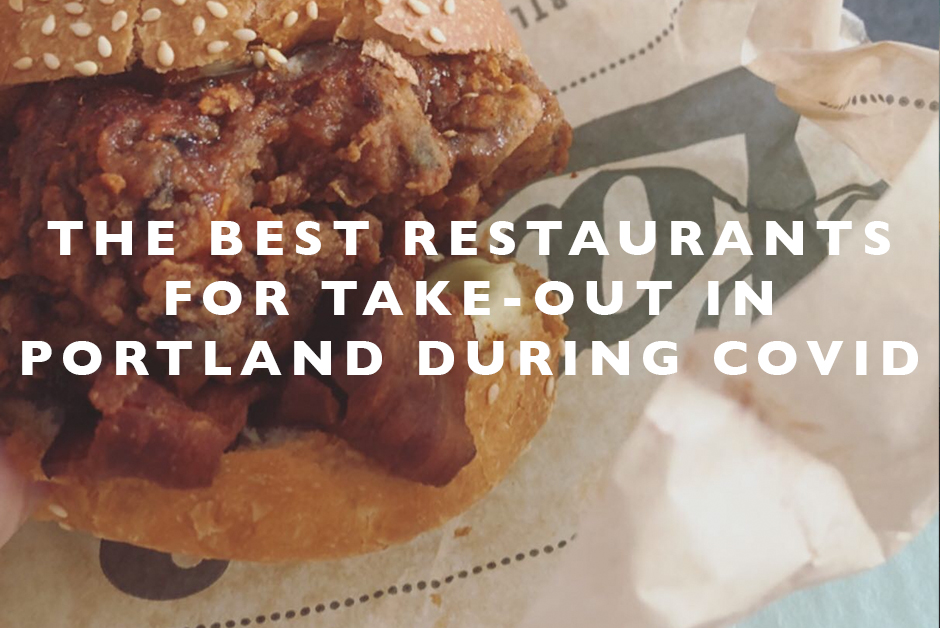 During this time of COVID, we're all trying to stay home and be more cautious about going out.  And even as restaurants are re-opening, Nick and I have been trying to utilize takeout as a way to stay safer but still have some of the amazing food that Portland restaurants are known for.  So while our restaurant scene might have really changed (you can see some of my favorite Portland spots here if interested), we're still trying to support local restaurants and enjoying some great take-out in the process.  Here are the best restaurants for take-out in Portland during COVID and the places that we've found are our favorites so far during this last few months!
Ataula – NW
This Spanish spot has long been a favorite of ours and when we really want to feel like we're doing a "date-night" at home, this is the spot to grab some paella and other tapas for takeout.  It feels exotic and different and like we're transported to Spain when in reality, we can't leave our city… but we can dream right?
Lardo – Downtown + SE
We've done takeout from Lardo a few times and it's been amazing each time.  This high-end sandwich spot is a famous Portland foodie spot and their ability to adapt early to takeout was pretty amazing.  It's a great takeout spot when you just want something simple but delicious!
Kung Pow / Shandong – NW + NE
For great Chinese takeout, Kung Pow and their sister restaurant in SE, Shandong, has been our go-to for years.  Honestly, Chinese food is so good for take-out and leftovers that it's a great staple during this time of COVID and anything family style is a win in my book for dinner at home while binging a tv show.
Sivalai Thai – SE
We've lived in a lot of different Portland neighborhoods (Park Blocks, Goose Hollow, NW and SE) and we've had a go-to Thai spot in each one but I've got to say, our neighborhood spot now that's only a block from our house in SE is the best we've found.  Sivalai Thai is fresh, authentic Thai food and our new go-to when we're craving SE Asian food.
Baka Umai Ramen – SE
This new ramen spot recently opened up near our house in SE on Hawthorne and while I've not done a ton of takeout ramen before, their options for takeout were delicious and incredible.  I have a feeling this spot will be on our menu for a long time to come as a great takeout option.
Fifty Licks Ice Cream – NW + SE
Since going dairy free, the biggest thing I miss is ice cream, so when I found Fifty Licks, I became a devoted fan.  Their vegan ice cream offerings are incredible and you don't even realize they are vegan.  They are my go-to during COVID to have some comfort food during these difficult months and their take-out pints of my favorite flavors (Choc-Coco-Mel and Mango Sticky Rice) are giving me life.