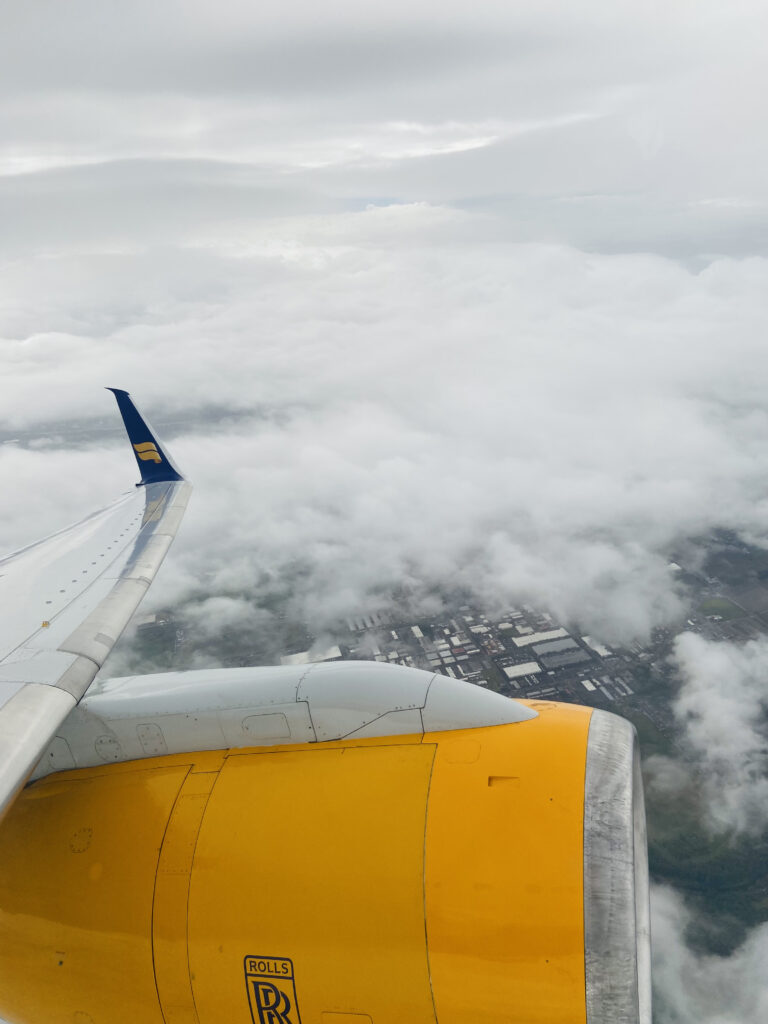 I think that travel will be greatly different after COVID and personally, I think the way we used to travel is long gone.  Like everything this year in 2020, travel was a victim of the pandemic and going forward, the way we travel, the places we can go, I think it's going to be night and day different as we move forward in a post-COVID world.  While I'm landlocked in the USA (and really trying to stay on the West Coast) for the time being, I'm mentally dreaming of what good might come from this period of light travel and all the places that I want to still see in the world once we emerge from this pandemic.  So, let's daydream together and look at the big trips I'm planning for a future post-COVID world.

Patagonia
Patagonia in South America has long been at the top of my list but it's one of those trips that you need lots of planning and lots of days on the ground which hasn't always worked well for our schedule.  This area of the world though is breathtaking and I'm daydreaming of a big exploration trip to Argentina and Chile.
Photo by Diego Jimenez on Unsplash

Antarctica
While we're at the bottom of the world in Patagonia, I would ideally love to work in a trip to Antarctica and check off the last continent that I have yet to visit.  This would be a once in a lifetime trip and I'd soak it all up like I'll never see it again, because I probably wouldn't.

India
Before COVID, Nick and I were actually tentatively scheduled to do a return trip to India in Spring 2021.  Now that trip looks like it will be pushed off by several years but at some point, I really want to go back and explore the cities that we didn't make it to on our last trip like Mumbai and Jaipur as well as experiencing the Holi Festival at some point.
Photo by Maxime Bhm on Unsplash

Central + Eastern Europe
Before COVID as well, our Fall trip this year was actually going to originally be to Europe to explore Prague and Budapest.  Estonia and Poland are also high on my list to see in Central and Eastern Europe and I'd love to do a big train trip through this section of the continent.
Photo by Anthony DELANOIX on Unsplash

Outback Australia
I've long dreamed of returning to Australia and doing a big trip through the center of the country to Uluru and the Australian Outback.  I know this is a big trip to plan and a pretty intense one to experience depending on what time of the year you go, but it's one of those trips I'd rather do sooner rather than later.
Photo by Photoholgic on Unsplash

A Swiss Winter
As much of Europe as we've seen, Switzerland is one of those places that I still long to explore and we have yet to step foot in. I'd love to do it sometime over a Winter break and spend a week in a Swiss chalet, watching snow fall outside and eating Swiss chocolate inside.
Photo by Arjan Janssen on Unsplash

Return to the Middle East
It's long been a dream of mine to return to the Middle East as an adult with Nick and see the area of the world that I grew up in with fresh eyes.  Jordan, Petra, Turkey, Egypt… they are all on the list.
Photo by Emile Guillemot on Unsplash

Singapore
The next city up on our Asia list that we've wanted to visit for a long while is Singapore.  From crazy amazing street food to beautiful architecture, Singapore is my next stop in Asia for sure.
Photo by Swapnil Bapat on Unsplash