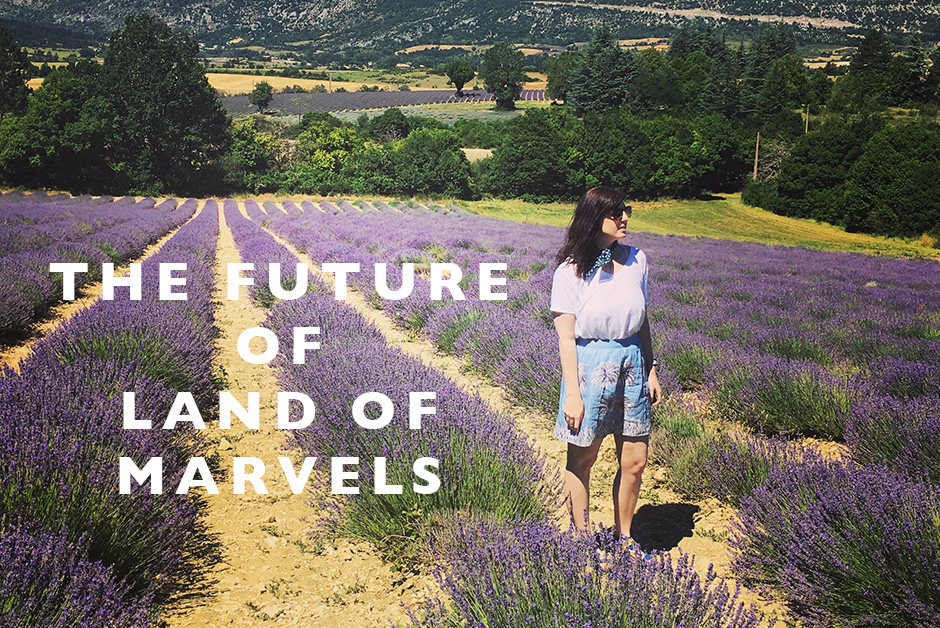 After my announcement about my bakery (I'm so excited for this venture!), some of you might be wondering what will be happening to Land of Marvels in light of a new venture that I'm hoping will keep me busy this next year.  And while yes, Land of Marvels might have to take a backseat for the time being, I'm not ready to give up this space here on the internet.  It's too much a part of me to say goodbye, so I'm not saying goodbye but as loyal and (many of you) long-time readers, I also feel a responsibility to let you know how I intend to continue on with the future of Land of Marvels.
For many years now, I've traveled fairly constantly so that I have always had a wealth of content from my adventures around the world.  However, due to some personal and family circumstances happening at the moment, as well as the launch of Le Reve, I won't be traveling as much as usual.  I also had a trip to Europe planned this month which I had to postpone until July due to some family issues going on, so for the time being, I'll be in Portland launching my macaron business and won't have as much travel to write about.  So while you've come to expect 3 posts a week here on Land of Marvels, my commitment to you going forward is this: I won't be posting 3 times a week, but when I do have content or something to say, I'll continue to post.  So in the coming months, whenever I travel, I'll still post, it just won't be as scheduled as it has been until this point.
I'm going to look at this space as more of a journal going forward, which brings it full circle in a way, as that's how blogging used to be before it became a business for so many people.  I want this space to be a reflection of where I am in my life and to follow my story as it always has, so in that respect, my posting will probably become less regular as we go forward this year with so many changes in my personal and professional life.  With that said though, I'm not going away and I hope to keep somewhat regular content on these pages as we go forward and when I do travel, my reviews and thoughts and photos will still be added to LOM.
As a little preview of what's to come in terms of travel in the coming year, we'll be heading to Paris and Provence in July, Vermont in October and Spain in November.  In between, we'll have some local travel and weekend trips here and there that I hope to share as much as I can from.  Content isn't stopping, it's just going to be a little more irregular here on LOM this year.
I've found so much love and fulfillment from this space over the years and I know going forward will be no different.  So if you're a long time reader or just started following along, I thank you from the bottom of my heart for being a part of my story and as we go forward, I look forward to sharing my journey with you.
Land of Marvels is a huge part of me and my life and if I'm a little quiet for a while, head over to Instagram to see what I've been up to.  And after my travels this year, I'll be back sharing all about them.  Here's to embracing change and growing in new experiences ahead!