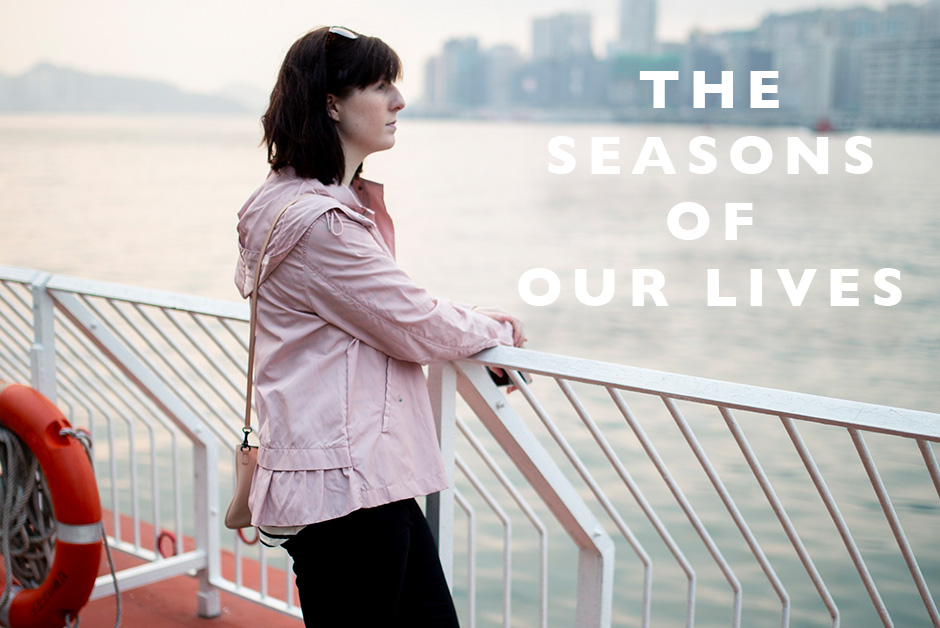 I'm back from a couple week blogging break as we've moved into our little 1925 Dutch Colonial house in SE Portland and as I reflect on the past month and the past year in general, I realize just how much has changed.  This year brought about a lot of different emotions, lots of highs, lots of lows and lots of in between's.  2018 has brought a lot of change to me personally and professionally – some changes within my control, and a lot not in my control.  I bought a house and moved to a part of Portland I never saw myself living in (but am loving), have been challenged professionally in relationships with clients and dealing with issues beyond my scope and control, found out my college that I teach at is closing in December and have had a number of personal family issues throughout the year. We also changed up how we traveled this year and I wouldn't say it was my favorite year of travel either – in short, 2018 has been one of those years that just brought a lot of change.
But, in all the changes, I've realized something really important this year – life is all about the ebb and flow, about the seasons of our lives in which some seasons are all about change, some are about exploration, some are about comfort, some are about sadness and some are about tremendous joy.  The important thing is to keep moving forward, realizing that we're all going through changes, we're all dealing with things behind the scenes of our beautiful Instagram accounts, we're all laughing and crying and searching.
Was I the happiest I've ever been this year?  No probably not.  Did I feel super inspired this year?  No probably not.  But did I learn a lot of really valuable lessons this year?  Did I have a lot of stressful situations that taught me to be stronger?  Did I have a lot of change that forced me outside my comfort zone?  Oh yea.  Life is always going to throw things your way and in the constant attack of all the things flying our way, that's when you learn the most.  I've never been afraid of change, in fact I welcome it.  But this year, I embraced it and learned every lesson I possibly could from it.  If you are afraid of the changes, if you shy away from them, you get too comfortable and can't really embrace what might possibly be coming next.
Life isn't meant to stay the same, you're not meant to feel the same way your whole lifetime on this planet.  We're meant to change, to grow.  We're meant to learn from mistakes and evolve from situations that arise.  We're meant to push ourselves outside our comfort zone and we're meant to push ourselves to be the very best versions of ourselves and we can't do any of that if nothing ever changes.  So the moral of the story?  Embrace the different seasons of your life for what they are.  This season for me has been all about change, about facing things that are hard and learning the valuable lessons to move forward to whatever is ahead.  And as I sit here in my 1925 house looking out as the leaves start to change to jewel toned colors for the Fall, I'm very much looking forward to what is ahead for me, both professionally and personally, knowing that this past year has been setting me up for whatever is next and I couldn't be more excited!