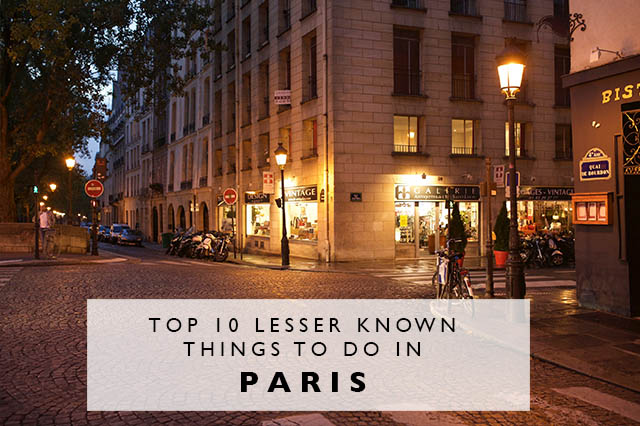 Following up my list of the top 10 things to do in Paris, the French capital is full of things to do beyond just the main tourist spots.  After all, Paris is a thriving city and more often than not, while it's still important to experience the main landmarks, a trip to Paris wouldn't be complete without experiencing some of the lesser known things as well.  So I've come up with some of my favorite lesser-known spots and the top 10 lesser known things to do in Paris.
1. Le Marais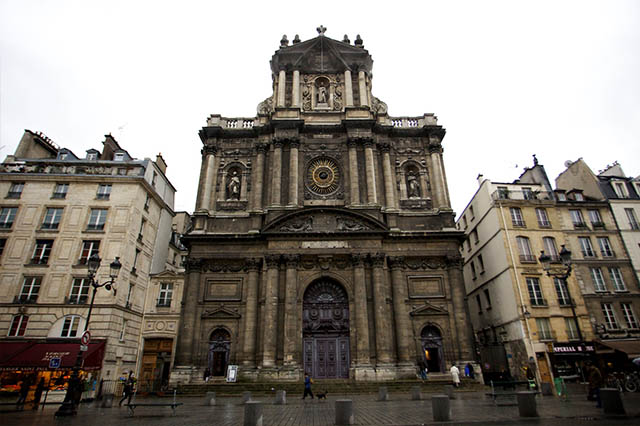 The old and charming area of the Right Bank is an area which feels very authentic.  From old churches to buildings seemingly falling apart, you'll feel transported to another time here and there aren't a ton of tourists either.
2. Place des Vosges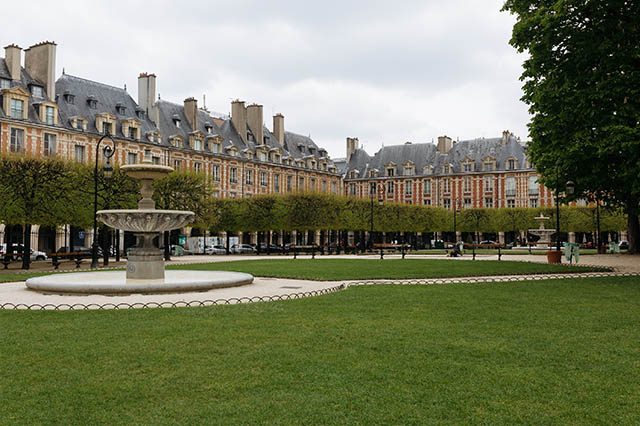 Within the le Marais, the Place des Vosges is a small park surrounded by red brick buildings and lovely landscape.  Take some time to just linger here in this local park.
3. Rue Cremieux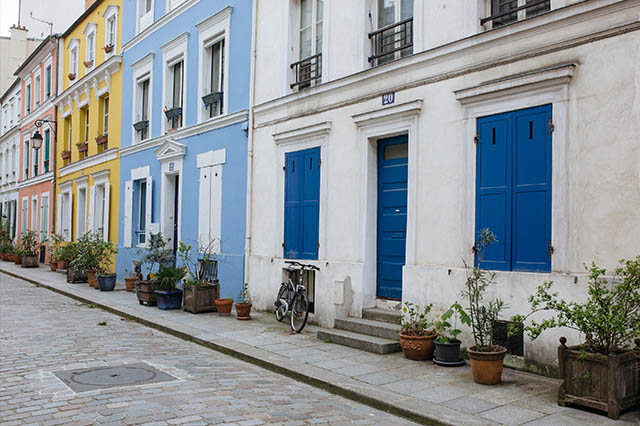 This quirky little street on the Right Bank near Bastille is lined with colorful buildings more reminiscent of the South of France than Paris.
4. Île St. Louis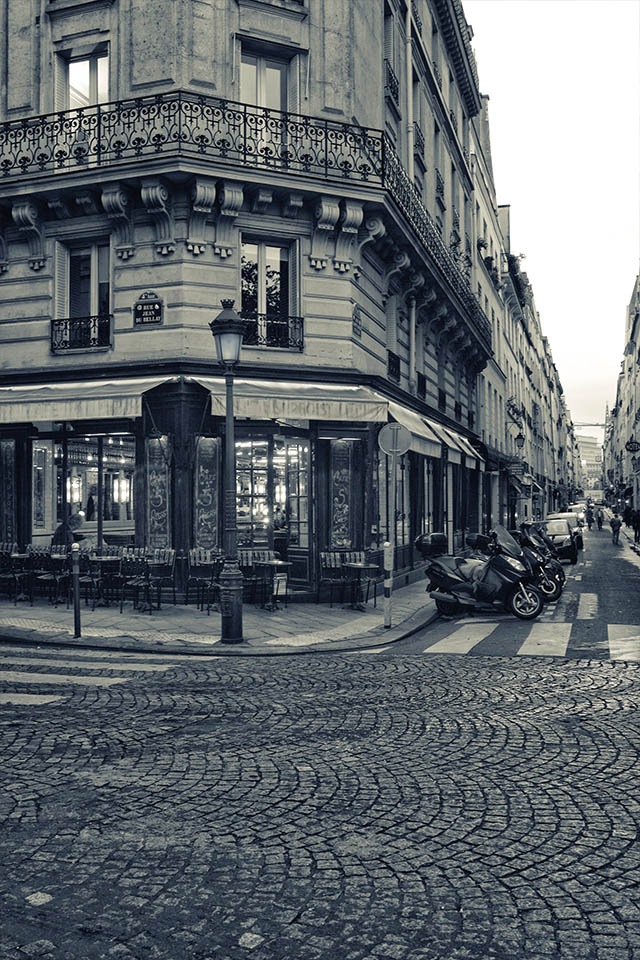 While many tourists might venture to the front of the Ile St. Louis island near Notre Dame, not many venture much further than a block or two.  Take the time to walk this little island with it's tiny streets and beautiful buildings.
5. Covered Passages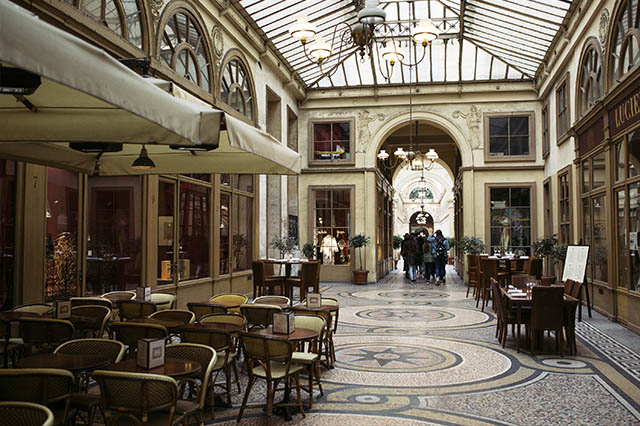 Paris has many of these charming covered passages all throughout the city and most often you'll happen upon them by a happy accident.
6. Panthéon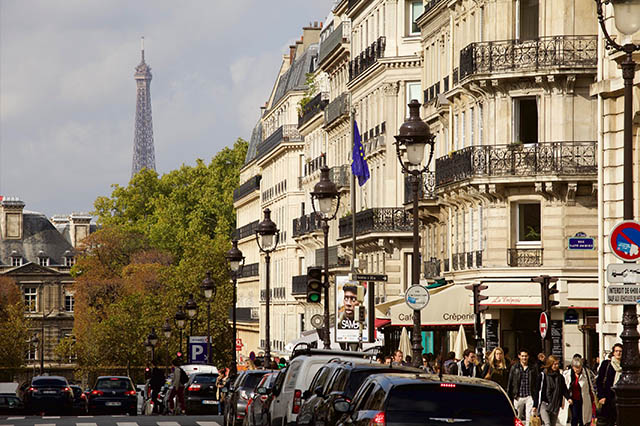 The Panthéon area of Paris on the Left Bank is a spot that buzzes with university students, a hip cafe scene and Eiffel Tower views.  This area has a very artsy feel which I love.
7. Tour Montparnasse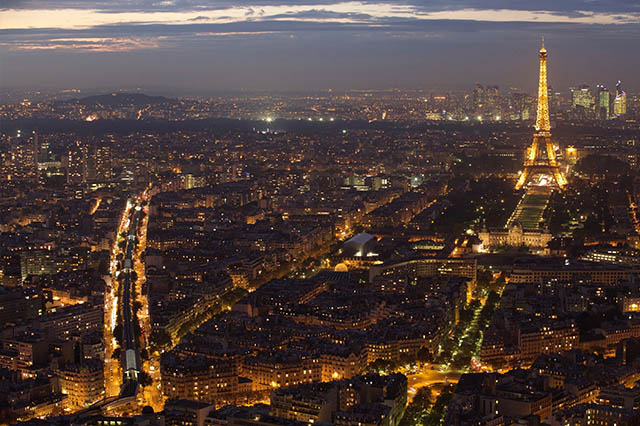 For incredible panoramic views of Paris, head to the top of the Tour Montparnasse – but be sure to go at sunset and wait for the Eiffel Tower to light up above the city!
8. Hotel de Ville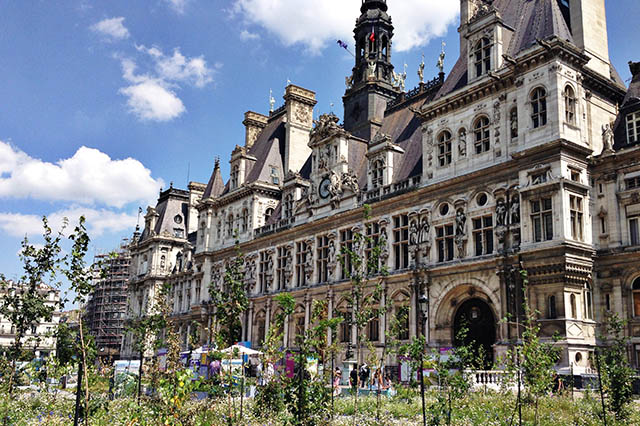 This landmark on the Right Bank of Paris is as impressive as it is beautiful.  Many times it's bypassed quickly but take the time to really see it – it's pretty remarkable.
9. Back of Notre Dame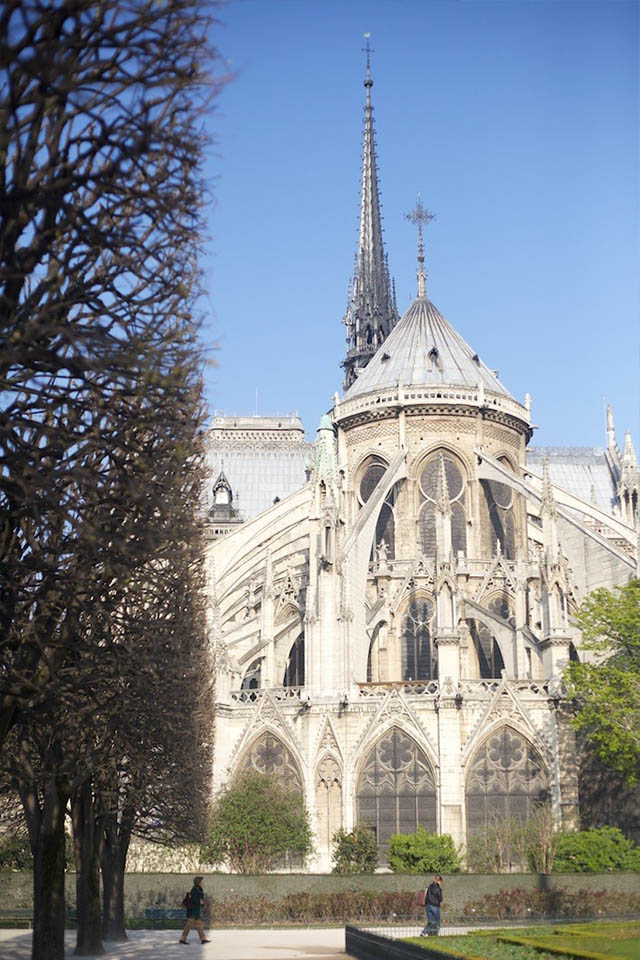 There might be thousands of tourists in front of Notre Dame, but even in the busiest months, head around back of this famous cathedral and the park behind it will be way emptier.  And the view is just as good in my opinion!
10. St. Germain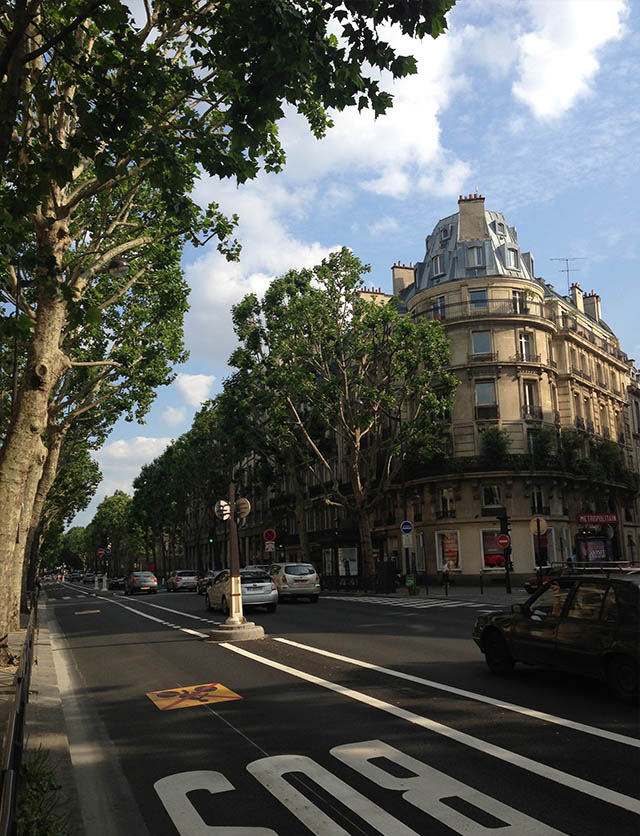 This artsy neighborhood on the Left Bank is one of my favorites and where I'd probably choose to live in Paris is the perfect spot to spend an afternoon wandering and stopping for long café au lait stops.
Headed to Paris?
Check out our Paris Travel Guide in the Land of Marvels Shop for only $5!