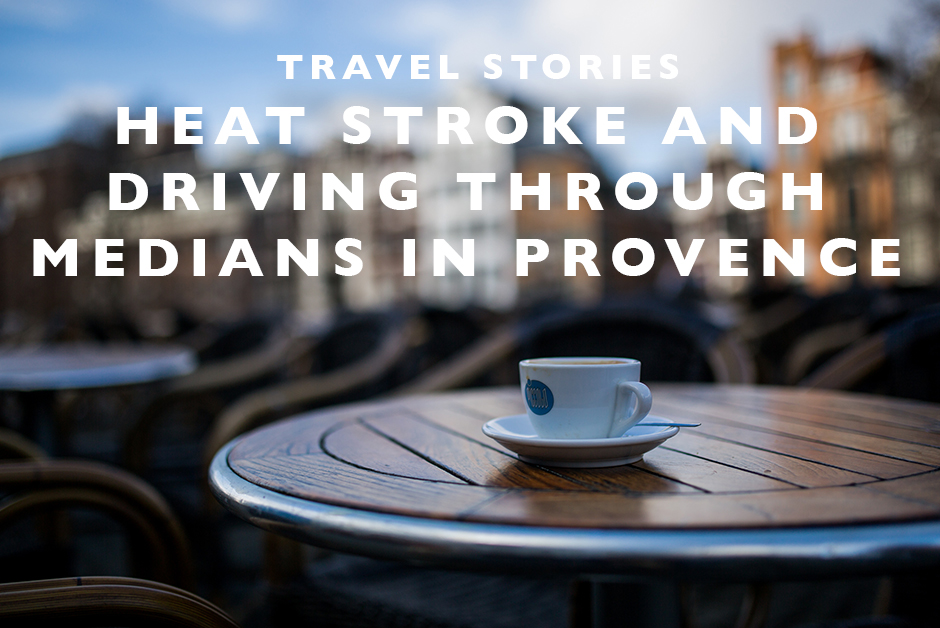 This travel story starts in the Spring of 2019, in February to more exact.  Last year in February my grandmother, who lives an hour away from me was diagnosed with breast cancer.  To be here at home to help out with her surgery and recovery, Nick and I decided to cancel our planned trip to Europe at the end of March 2019.  Originally we were due to travel to London, Paris and Tuscany but when we canceled our plans and rebooked it for later in the Summer over the first week of July, we decided to take advantage of the postponed travel happening during the Summer, a time when we usually don't travel, and see the lavender in bloom again in the South of France.  In the end, our new itinerary took us to Paris and Provence and we were really excited.  After falling in love with Provence and seeing the famous lavender bloom in this region of France a couple years back, we were really excited about a return visit.  The trip was rebooked and we waited until July rolled around and with our suitcases packed, we headed for our favorite place in the world: France.
To be fair, the trip didn't start out all that great.  We flew from Portland to New York, had a six hour layover that we spent wandering around Brooklyn after stashing our bags at a friend's apartment that was out of town.  We spent most of that six hours soaking wet from sweat as the heat and humidity was sweltering.  After finally making into the airport that evening for our red eye flight to London (where we were due to connect to a train to Paris… more on that coming), we changed our sweaty clothes and headed to our gate.  Soon enough, we found our flight was delayed and then delayed again.  Side note here… this is why I hate flying through places and will almost always do a nonstop if at all possible.
In the end, the good news was that we actually ended up getting upgraded to Business Class which was an amazing surprise but the bad news was that since we were so delayed leaving New York that night, we ended up missing our connecting train to Paris.  Again, I'll stop here and say that I would never do this itinerary again but it was the only thing possible when I rebooked our Spring trip, moving it to July and booking only a few months out, not a lot was available for decent prices.  Long story short on the transportation issue, we missed our Eurostar train to Paris and had to repurchase tickets for another train that literally only had 2 seats left… luckily we got them.
Arriving in Paris, we spent two idyllic days in our favorite city.  We strolled around, ate croissants and baguettes at every stop.  We lounged in parks and watched sunsets over the Eiffel Tower.  Truly the beginning of our trip, our time in Paris, was so lovely.
As our time in Paris came to a close, we took a train to Lyon, a city we'd never been to before and one that I also didn't know much about.  Honestly, I hadn't even seen anybody really ever traveling to Lyon and when I was planning this trip, I didn't book us any time in the city at all as it didn't seem like a great "destination."  We took a tram from the train station in Lyon to the Lyon Airport, which in hindsight was also stupid in that we could have taken the train directly to the airport.  But anyways, I digress.  We rented our car and headed for Provence, excited for one of our favorite destinations.
The drive there was fine, other than a terrible lunch at a rest area restaurant and we arrived in L'Isle sur la Sorgue by late afternoon, a tiny little beautiful town in Southern France.  We had booked an AirBnB for this part of the trip, partly because it was way cheaper than the hotels in the area during peak season and partly because we wanted to be in a town and most of the hotels in Provence are in the countryside.  When I booked the apartment, I had specifically filtered in that it had to have air conditioning as I know how hot it can get in Provence in July and as someone who suffers from severe heat strokes when it's excessively warm, I knew I would need it. This apartment showed it as having air conditioning and it was cute and right in the center of town and on paper, it looked perfect.
We arrived to the apartment and met the host, who spoke no English and I limbered along in broken French, understanding way more of what she said than I could actually reply back in French.  Upon entering the space, it was hot, like really hot.  Some background on the time frame, that two weeks prior to us arriving had shown Europe a heatwave like they hadn't had in years.  Provence had been well over 100 degrees for weeks at that point and after briefly looking around the apartment, the only air conditioning that actually existed was a floor unit that was just venting all the hot air it was pulling in, back right into the apartment.  I knew it wouldn't be good but we politely listened to our host and decided to figure it out later.  After showing us around, she left and we changed to head into town and grab some dinner, hoping it would cool down in the apartment as the evening came.  Spoiler alert: it didn't.
By this point, I wasn't feeling well already.  After the not so great lunch coupled with being jet lagged and it being a solid 100+ degrees outside and probably 90+ inside our apartment for the next three days, my body was starting to shut down.  Now, I should preface this by saying, I have never done well with heat.  I get really physically sick when my body gets overheated and I've never been good with excessive heat.  We walked slowly through the town to get some dinner, but honestly at that point, I knew I wouldn't be able to eat.  As we got about 5 minutes walk into town, a massive thunderstorm began and was dumping buckets of rain on us as we walked… no umbrella or rain coats.  We were soaking wet and stood under an awning for a bit waiting to see if it would clear.  We eventually ventured through the rain to find a pizza place and got a takeaway pizza for Nick and headed back to the apartment, still soaking wet from the rain.
The rest of the night was honestly a bit of a blur and one of the most vivid memories of my life all at once.  Without getting too graphic, I got so violently sick that I was in and out of the one tiny bathroom for hours on end.  On top of that, the bathroom had no ventilation so while the rest of the apartment was probably 90 degrees, the bathroom was like a sauna trapping in all the heat when the door was closed.  Every time I was in the bathroom, I felt like I might pass out from the heat and I was literally soaking wet with sweat and feeling so sick that I was just miserable.
Hours later after finally feeling a tiny bit better, I made it up to the loft where the bed was to try to go to sleep.  Whether it was from feeling so ill, jet lagged or just so hot I could barely stand it, I maybe slept an hour that night.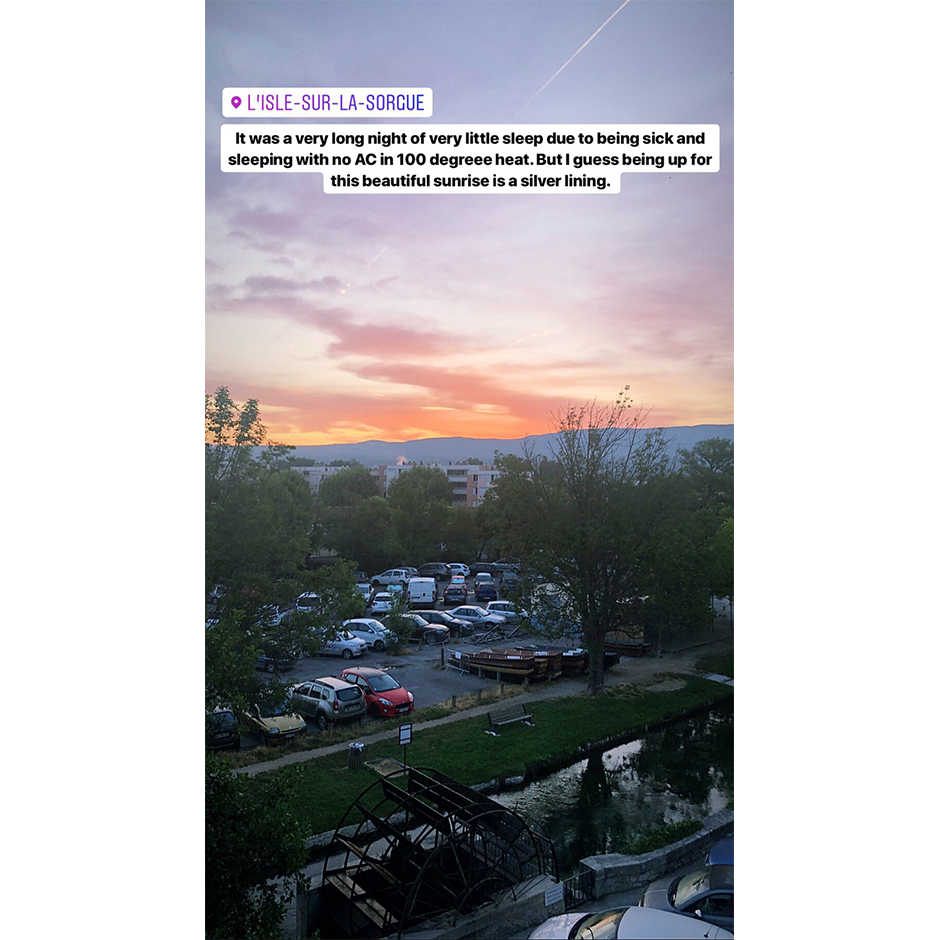 In the morning, when Nick woke up, I told him about my terrible night.  He admitted too that it was just way too hot to stay where we were for another night.  We would have no respite from the heat at all where we were and he knew I couldn't physically handle another night being so ill.  I did a little bit of research and found a hotel back in Lyon, thinking that would be the easiest place to return to since we'd have to return our rental car there in a couple days anyways.  For only $100 for the night, it seemed like the best money I could spend at that point.  After a quick discussion, we booked it and mapped out how we'd want to spend our last few hours in Provence, since we'd originally planned on being there a few days.
After spending the morning exploring the town we were in, we checked out of the apartment early (forfeiting the cost of another night we had already paid, but at that point, we knew it was well worth it).  We took a long way back to Lyon, driving the backroads to Gordes and the Semanque Abbey, two spots we didn't get to see on our first trip to Provence a few years before.  After fields of lavender and windy country roads, we finally made our way back to the highway to head back to Lyon for the remainder of our trip.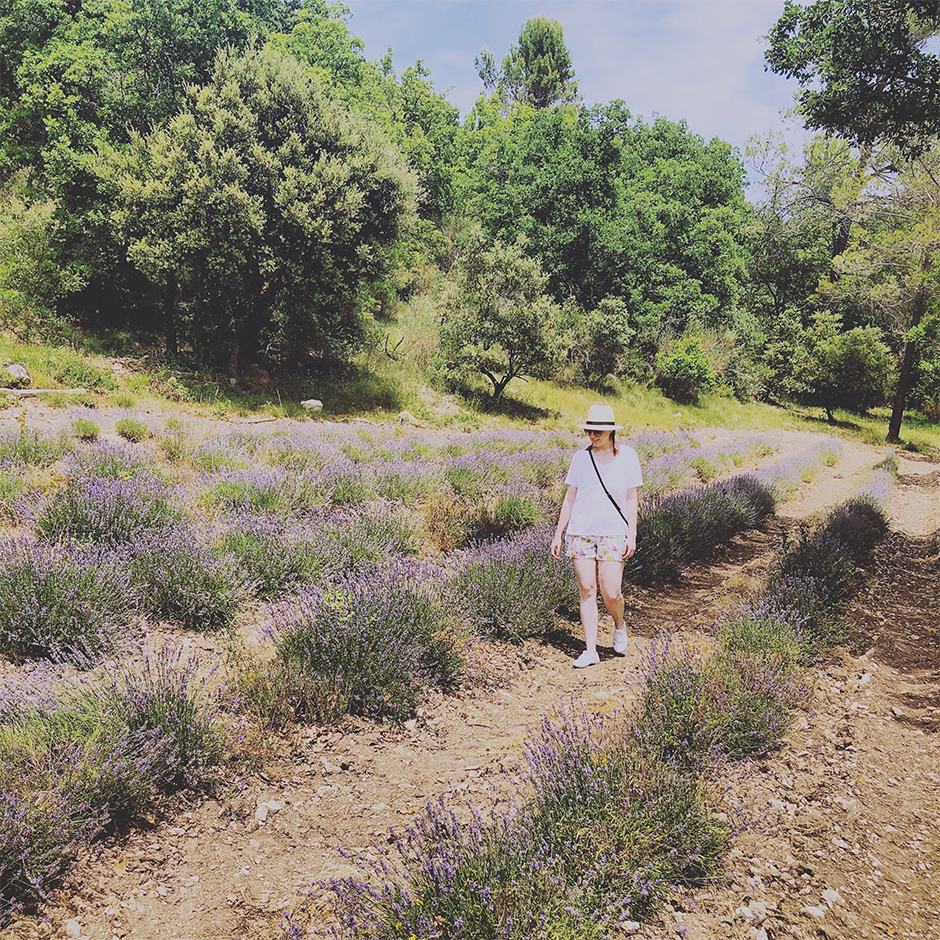 Now keep in mind before this next part, in hindsight, we die laughing about this story time and time again, but in the moment, I can't quite believe it happened.  At this point I was running on an hour of sleep, I was jet lagged and feeling terrible from the heat.  I had also been binging on dairy on this trip, which was a sort of test if my normal dairy-free diet mattered with European dairy products.  Guess what?  It didn't matter and I got just as sick from dairy there as I do at home in the US.  The reason I mention this is that when I eat a lot of dairy, it makes me have aura migraines, tingling in my arms and legs and makes me really foggy headed.  So add that all in with heat stroke, jet lag and going on an hour of sleep and me behind the wheel of a car in a foreign country.  Side note here, I usually drive when we travel abroad as we've found over the years that's usually just easier for us and to have Nick navigating and giving me directions… so that's why I was driving even under those conditions.  In hindsight, I really shouldn't have been driving, especially when you read the next part of this story.
In France, when you get on the highways, you are supposed to take a ticket from a toll station.  Then when you get to the point of the highway when it forks off to different areas of the country, you put that ticket in a toll station and pay your toll.  This should be straight forward right?  Well it turns out, it wasn't.
We drove up to the toll station after our scenic drive that morning to get on the highway.  With confusing signs in French, we weren't sure which line to choose so decided to follow the car in front of us.  When the car in front of us pulled up to the ticket machine, it didn't look like they grabbed a ticket, instead it looked like they pulled up, the median rose up and they pulled right through.  As I was right behind them, in my hazy state of mine, I followed them, not stopping to pull a ticket and drove right under the median guard that had just opened for them.  As I got half way under the median, it lowered and hit our rental car right in the center of the roof of the car and made such a loud sound that we thought for sure it had damaged the car.  The worst part… I just kept driving!
Afterwards, we pulled over on the side of the road to take a look if it had damaged the rental car.  Luckily there was no damage, but Nick kept looking at me and saying "you just drove through a median!"  At the time, we were both in such shock, we didn't know how to proceed except for laughing.  I seriously couldn't believe I had done that but at the same time, we didn't know what else to do except to keep driving on.
It wasn't until we arrived at the lines for the toll station where we were supposed to pay our toll a couple hours later that we both realized we didn't have a ticket to pay our toll as we had bypassed that whole situation when I ran through a median, in a foreign country running on an hour of sleep.  Nervous about what would happen, we inched forward in the long lines of cars until we got to the ticket machine that I was supposed to insert a ticket.  Not knowing what to do, I hit the information button. Luckily it called a real person on the other end but not so luckily for me, I ended up trying to explain why I didn't have a ticket and consequently got yelled at in French for two minutes before they apparently decided I wasn't worth fighting with and gave me a price to pay.  I'll never get the French man's voice out of my head, yelling at me over the intercom for all to hear "You have no ticket?! Why no ticket!?!" over and over again.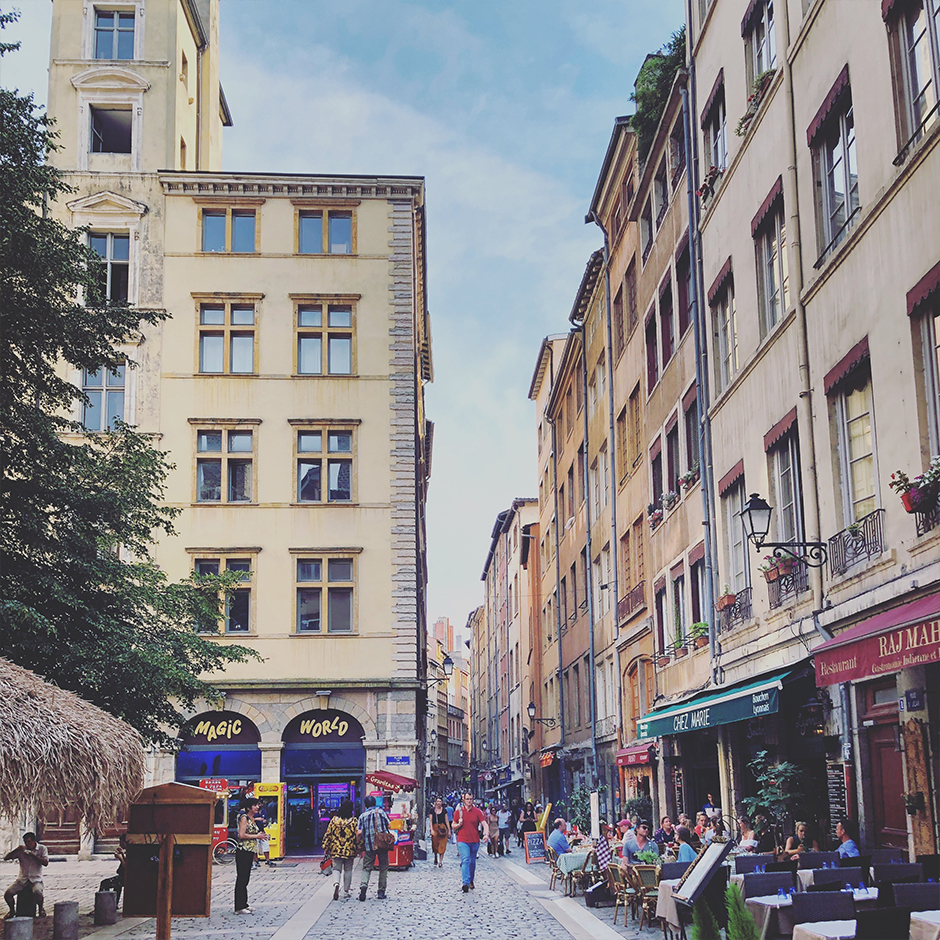 The rest of the drive was thankfully fairly smooth and we ended in Lyon, in a hotel that was cool with air conditioning and in a city that we ended up exploring and absolutely loving.  I won't lie, that particular trip was kind of a nightmare when you look at all the bits and pieces of it, but it's one that I end up looking back on so fondly because we ended up falling in love with Lyon and having an amazing last couple of days in France.  I honestly felt like hell most of the trip, but that's the thing about travel, sometimes what you feel in the moment looks a whole lot different in hindsight.  And honestly, having a story to tell when I ran through a median in a rental car is pretty hilarious in the scheme of things, right?