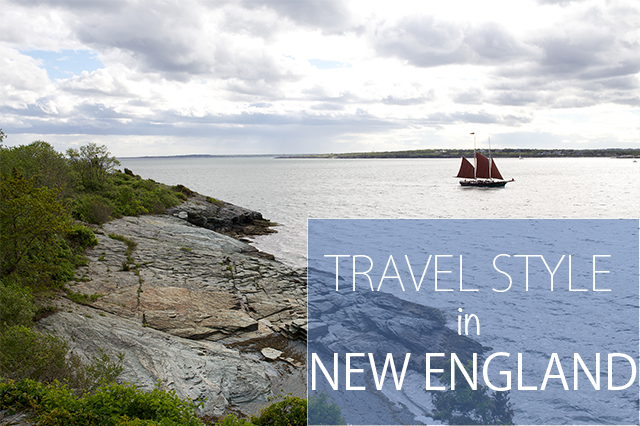 After a number of positive comments on my last travel style post, I thought I'd recap what I wore to travel through New England at the end of May, as the weather was less than predictable and ranged from the low 50's to the high 70's in just the 4 days we were there.
Trips like that can be challenging to pack for so here's what I brought:
-light raincoat with hood (I brought 2: 1 shorter and 1 longer)
-2 heavy sweaters, 1 light sweater
-skinny denim (that could be tucked into rainboots when needed)
-light scarves
-2 striped t-shirts for under sweaters and jackets
-1 light Summer jacket (no hood)
-cross body purse
-white Keds tennis shoes & white rain boots & oxfords (for dressier occasions)
Each of these items I used at some point in time on the trip.
The rainboots/wellies really came in handy numerous times on the trip when were walking out on rocky beaches or in stormy weather, I could switch into them easily.
We drove most of the trip, so I just took a bag with extra items in it and threw it in the trunk, that way I was covered no matter what the weather ended up being.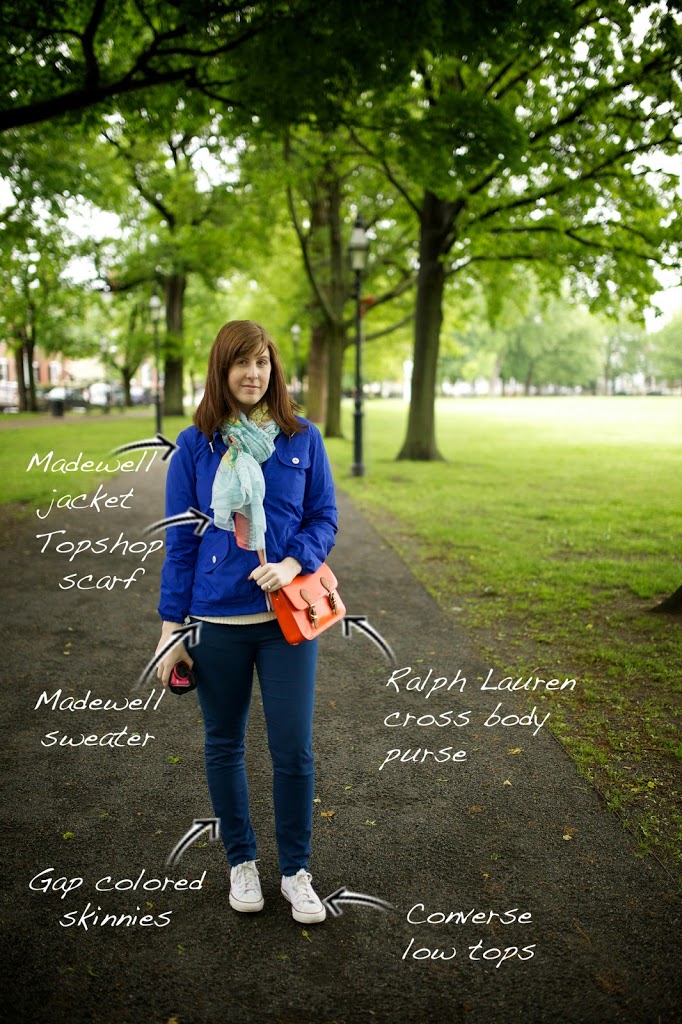 Layering is also key when dressing for multiple temperatures.
We had pouring down rain one day and blue skies the next,
so it was important to be prepared for anything.
Also, on the coast, the wind tends to be much colder than staying inland, so be prepared with scarves and gloves to cut the cold harsh ocean breeze.