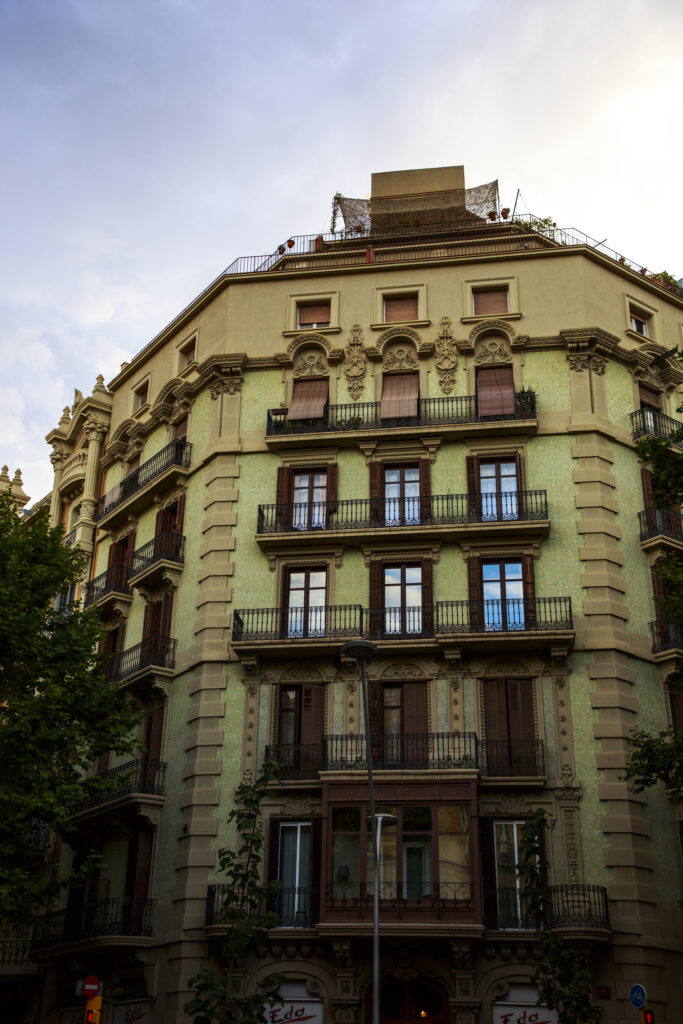 I've canceled a few small trips here and there over the years, but I've never canceled an entire 10 day International trip until a few weeks ago.  Long story short, due to a family member finding out they have to have a large surgery related to an illness, where the surgery would fall directly in the middle of the time we were due to be in Spain, France and Italy next week, we decided to cancel the trip and postpone it in order to be home and help with family stuff.  When I began canceling everything, we didn't have a plan of when we would postpone the trip to and I started just canceling everything: flights, hotels, car rentals, etc.  And in the midst of doing the work to cancel a trip I had planned months in advance, I realized that there are some tips I learned while going through it that would be helpful to share!
In the end, we did decide to break up what would have been a 10 day trip into two smaller trips later in the year.  The first we'll take is a week in Paris and Provence in July and the second will be over the week of Thanksgiving in the South of Spain.  I also had booked almost all the flights on Alaska Air mileage for our original trip (most of which would have been in Business class seats so I used a lot of points!), and was able to reuse those miles for our two future trips without having to pay extra.  In the end, it worked out, but it did take some work to get the whole thing canceled and rebooked and here's my best tips for how to do that.  Here's everything you need to know about canceling an entire international trip and rescheduling it.
Start with the big stuff.
I found it helpful to start canceling the bigger stuff first like the international long haul flights.  Luckily I had booked both ways on my Alaska Air miles and because I'm MVP Gold with Alaska, I was able to cancel our long haul mileage flights online without any fees.  The miles were put right back in my account and I was able to use the amount I had used for this trip for 3 future trips instead.
If you aren't able to do it online or you didn't book on miles, most airlines will still allow you to cancel or at least get a credit due to family illness or emergency, so be sure to mention that.
I did hotels next… more on that below!  And then moved on to car rentals and transport intra-Europe to cancel.
Do as much of the canceling as you can online and try to only call when you absolutely have to.
If you can cancel items online, do it.  I did 80% of my cancelations online through Alaska Airlines, Orbitz and Chase Sapphire travel awards.  The other 20% were a pain to cancel because I had to call airlines and hotels and sit on hold forever and talk to five million people before my items were able to be canceled.  Do as much as you can online – it will save you so much time!
Always book hotels that you can cancel.
I have always made it a habit over the years to book free cancelation reservations on hotels.com whenever possible, even if I have to pay more.  And it's really paid off for me over the years – this trip being no different.  I was able to cancel every hotel except one without any cancelation fees and I could do it all on the hotels.com website.  Whatever I had paid was credited right back to my credit card.
The one hotel I wasn't able to cancel was due to a weird cancelation policy and I'm working with them now via email to get them to refund me.  They, unlike the others, needed a letter from the doctor involved in the surgery, before they will refund me.  This one is ongoing, so we'll see what happens!
Keep a running tally of what you've canceled and what you still need to.
I kept a list of the items that I had canceled and what was still left to do and who I needed to contact to cancel them.  Once they were fully canceled and refunded, I crossed it off the list.  This helped me stay really organized while going through the cancelation process.
I also kept a list of how much I was being refunded per item I canceled which helped me know how much money I had to rebook items later.
Keep in touch with medical staff if you need letters for reference.
I have been in touch with the doctor who will be performing my family member's surgery and she has graciously helped me with a letter discussing the situation that I can send to the one hotel and one airline that is requiring it in order to cancel those portions of my trip.  I found that 80% of the cancelations didn't require a letter, but a few did, so it's good to know in advance and keep in touch with your medical staff if that is needed.
Instead of being upset about having to cancel a trip, look at it as you get to postpone and do it later when you'll really enjoy it.
When we decided to cancel our trip, I'll admit I was a little disappointed.  And could we have still gone on the trip, yes, other family will be here to help.  But would I enjoy the trip knowing that someone I love was going through something?  No.  We decided to cancel to be here to help but also to know that we'll enjoy the trip more later in the year after we are here to help with whatever is ahead for my loved ones.  Do what feels right for you and canceling was the right thing for us to do for us.