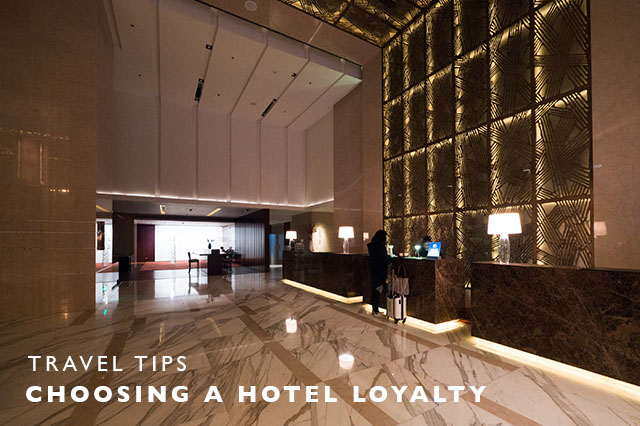 In the past year, I've gotten more serious about picking hotels that belong to one loyalty account when we travel.  I still prefer boutique hotels, but the more extensively we travel, that's not always an option.  It's easier in Europe and larger cities in the US to stick with boutique hotels or small chains, but as we travel more in Asia and South America, as well as smaller areas of the US, we found it was more prudent to stick with a large chain and gain rewards and loyalty accounts in the process.  After staying at JW Marriott's in Peru last year (which we loved), we decided to stick with Marriott as our hotel loyalty.  But whatever chain or brand you decide on, it's well worth choosing a hotel loyalty for travel and here's why!
1. You'll rack up free nights.
After you stay with your loyalty at the chain of hotels you select, you'll gain points and eventually rack up free nights to use at the loyalty chain.  We've already gotten to use a few free Marriott nights and it's always so rewarding!
2. Most large hotel chains have a credit card with a sign up bonus.
When we decided on Marriott as our loyalty account, I signed up for their credit card which came with a large sign up bonus.  Just from the sign up bonus points, I got about 3-4 nights of free hotel nights at Marriott properties!
3. You'll get special access and amenities.
As a loyalty member of a hotel chain, you'll get special access to rooms that might not be available to anyone, like upgrades when available.  You'll also get special access to amenities like executive floors with breakfast and such, depending on the loyalty you choose.
4. Service is better.
When you're part of a loyalty program, you'll always be treated better at their properties.  If they know you value their loyalty program, they value you, as simple as that.
5. You'll have access to a broad range of hotels and chains.
We chose Marriott due to their broad range of hotels around the world and different hotel chains within the loyalty program like Ritz Carlton and Autograph Collection hotels.  Within Marriott, we have access to thousands of hotels around the world and it's easy to find a hotel wherever we're traveling.  Whatever brand you choose, look at what other brands are included in the loyalty so you have access to more than just one chain.