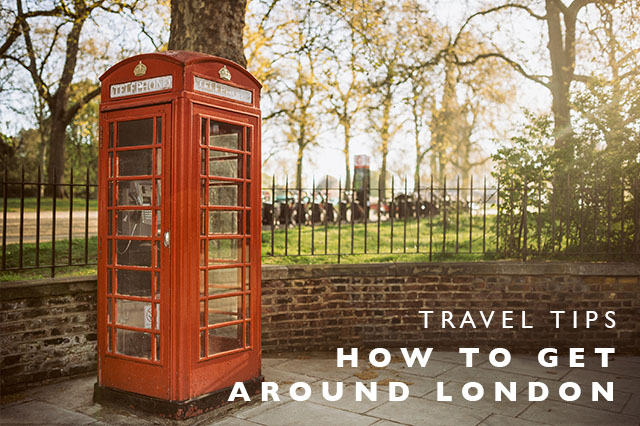 London is an amazing city full of culture, shopping, amazing architecture and great food.  But it's also a huge metropolis and spans miles in each direction, so how is the best way to traverse this old and historic city?  Actually it's not that difficult and here is how to get around London and what your options are for transportation in the British capital.
From the Airport:
Heathrow Express and Gatwick Express
Perhaps some of the easiest and most efficient ways of getting from the airport to any big city, London has 2 great options in the Heathrow Express and Gatwick Express, arriving at Paddington and Victoria Stations respectively.  Both trains drop you directly from the airport to the train stations as mentioned quickly and easily and from there it's easy to connect to the Tube or grab a cab to get to your final destination.  However, they aren't super cheap, but time-wise, they are worth it to get to London's city center.
Heathrow Connect/Tube
From Heathrow, you can also choose the cheaper and slower option of the Heathrow Connect and then subsequently taking the Tube, though while it's a little cheaper, it does take longer and you have to do more work by connecting, but another great option as well.
Around the City:
Cabs
London is world famous for their taxi cabs and it's well worth the experience of using them while in the city.  For certain destinations they are often the easiest and most efficient option.
Tube
The Tube is what locals call the Subway in London.  We've always found it a little bit more confusing than other main cities like NYC and Paris, but a good option nonetheless.  Check the Tube maps to see if it's the best option for your transport in the city.
Walking
My favorite way to get around London?  Walking!  There is so much to see around London that you often miss that in the Tube or in a car.  And while London is big, it's also really walkable with lots to see along the way.
Bus
And how we could we forget London's famous double decker buses?  You can get all around the city on these with great views of the surrounding areas.
Trains
If you're heading out of London anywhere, trains are your best best!  Traffic is bad on the highways so opt for the train instead of driving.
Headed to London?
Check out our London Travel Guide in the Land of Marvels Shop for only $5!