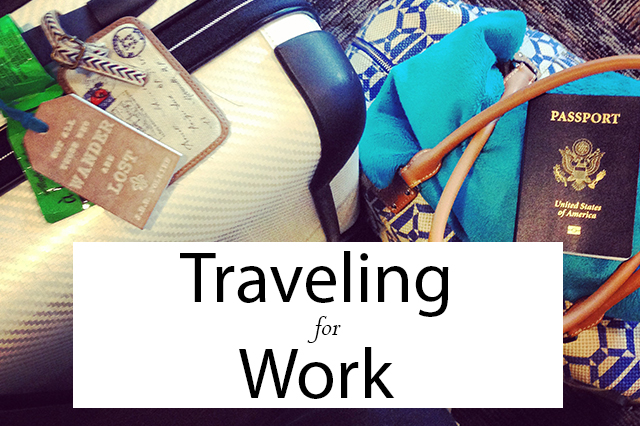 I started doing work travel very early in my career and whether it was hopping from island to island in Hawaii for projects or making the trek to Korea often, I learned very early on that work travel is an entirely different experience than traveling for fun. This last trip to Korea made me think about all the work trips I've made there and all the things I've learned and would love to tell my younger 22-year-old self all those years ago. I've had some interesting experiences traveling with colleagues over the years and it's definitely something that I've learned a lot from, so here today are my tips for anyone heading out on their first trips for work or that might do some travel for work in the future. It's important to be aware and remember different things when traveling for work, so here are my tips!
1. Do research about the location before hand.
It's really important to know a general lay of the land for the place you're traveling to, particularly if you're headed abroad. This is important if you're going alone and need to grab a taxi when you land, or if you're out with colleagues and decide you want to go back to your hotel before them, you need to know where you're going. Do some research on your location, where you'll be, where your work is there so that you're prepared.
I've had some work trips throughout the years when colleagues wanted to do things I didn't want to do when out and about. It's really important when traveling for work to be able to say no to things that you aren't comfortable with. Know what your limits are and stick to them. There is nothing wrong with going back to your hotel instead of out with colleagues when traveling, just be honest and know your limits.
3. Be polite, but don't let yourself be pushed.
Especially when traveling to other cultures, it's important to be polite but also to stand up for yourself and not let anyone push you into anything you don't feel comfortable with. If you don't want that next glass of Soju (they drink a lot in Korea, more than I'm often used to), then just say no nicely. Be nice, but don't let anyone push you into anything.
4. Be professional always.
Being professional is always the key on work trips. This begins with how you dress on the airplane, how your luggage looks, the information you bring to meetings, how prepared you are and so forth. Being professional in how you act and look will leave a great impression no matter where you are in the world.
5. Be willing to try new things.
Traveling for work is different than traveling for fun in lots of ways, but one of the major differences is that you aren't choosing what you do and eat and where you stay. Be open minded, whether that means a new food that your colleagues order for you or a hotel you might not necessarily pick to stay at. They are all new experiences, just treat them as that and be open minded. I've found some amazing things about Korea from my work trips because colleagues of mine have introduced me to them, things I never would have tried on my own, so be willing to try new things!