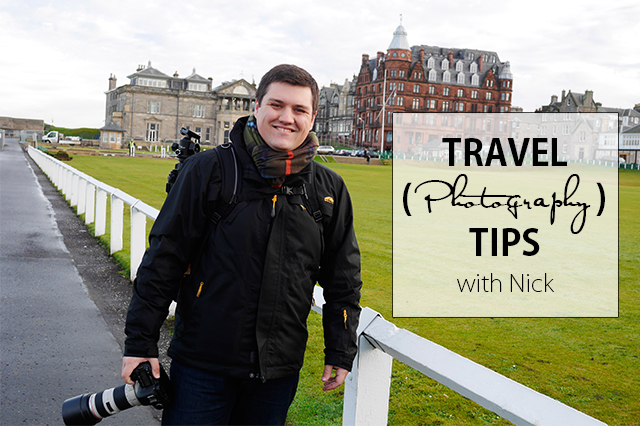 In a short break from Korea posts (which will resume next week), we're back today with Nick's monthly photography trips!

Most of you are aware by now that the majority of the photos on these pages are by my husband Nick who has a wonderful eye for creating gorgeous images. And in this monthly series, Nick is back guest posting today, offering tips and tricks he's picked up over the years through our travels. From some of his favorite lenses to travel with to how he gets the shots he does and so much more, welcome to the next installment of Travel (Photography) Tips!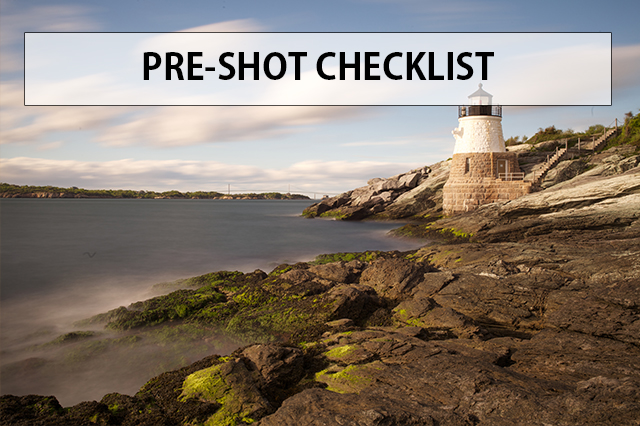 Many of the images taken while I'm traveling are what I would consider more editorial in nature and come from walking around and snapping images "off the cuff." I keep my camera in my hand so that when I see something interesting, I compose and shoot. The other portion of my images are more what I would call my "setup" images which I would define as more fine art style photographs. For these images I take a lot more time composing and making sure everything is ready to go. Many times I will be shooting from a tripod, switching lenses and adding filters to get the effect I'm looking for. I tend to take fewer of these images when traveling, but the ones I do take tend to be my favorite images when I look back on the trip. Because I take a bit more time on these images, I thought it might be a good idea to share how I setup these images and share my "pre-shot checklist" with you.
Disclaimer: This is how I think and how I approach the scene. Everyone is different and my methodology might not be as effective for you as it is for me. My hope is that you pick up a tidbit that might make your images better.
1. Take a moment to look.
When I'm shooting a setup shot I commit to taking my time. I put my bag down (if it's safe) and I look around the scene. What is interesting? What is my favorite part about the scene? Don't be afraid to take your time taking in the scene to really understand what you like and what you want to shoot.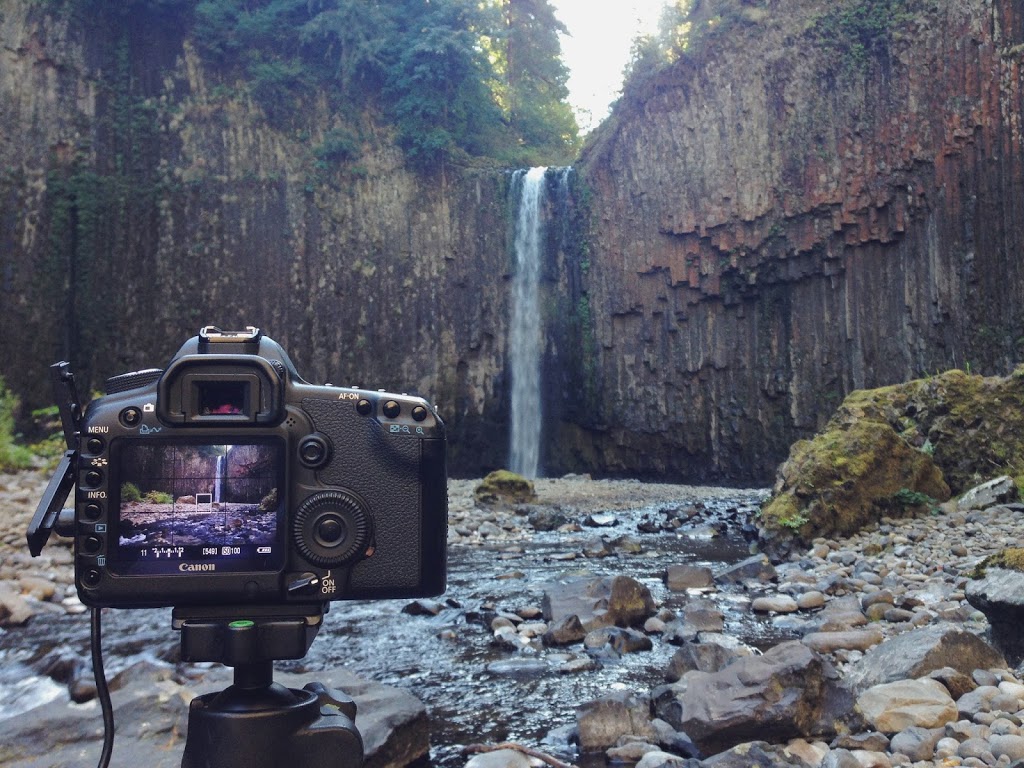 2. Walk around with the camera.
After I've decided what I like about the scene I then need to figure out how I'm going to showcase it. To do this I like to walk around with my camera. I walk around to a couple of different spots and see what the scene looks like to the camera. Maybe the subject is a little cramped and part of it is cut off therefore I need to go wider. I can either walk farther back or put on a different lens, both will have a different effect to the image. I do this until I find the spot I want to shoot from.
3. Set up the camera.
Figure out what the scene requires. Do you need a tripod, any filters? Take a moment to think about this. Maybe your scene has a lot of reflections and a polarizer might help cut down on the glare. Look at the settings on the camera. Make sure the Aperture, ISO, and Shutterspeed all make sense. Maybe you cranked the ISO to shoot in a dark church earlier in the day and now you are outside. Get your camera set up as close to the shot as you think.
Taken at the Taj Mahal – Agra, India
4. Scene Check.
I like to take a last look at the scene before shooting. Look around the edges of the scene and make sure there isn't anything ugly or distracting you didn't notice before. Believe me, there are times when I'm taking photos and I forget to do this. I'm really excited about a shot and get it on the computer at home and suddenly am shocked about that trash can that magically appeared in corner of photo. When I was taking photos my mind was focused on the beautiful sunset, church or whatever and ignored that garbage can or telephone pole sticking out of the corner. I like to use the back of the LCD screen to do a scene check because the LCD screen is a lot bigger then the viewfinder and I can zoom in and out and pan around to get really good look around.
5. Fire away and then do it again.
Now that I've set up of the camera, I can take a picture. After I take the picture I like to make some adjustments to the camera. See what it looks like when the Aperture is big or small. What if I adjusted a little to the left or right? How does that effect the scene? Keep shooting until your happy, then once you're done pick up and move to another spot. Hopefully you get a great shot, though sometimes you don't. The keepers are hardly ever from my first spot. Don't be afraid to work the scene and keep shooting.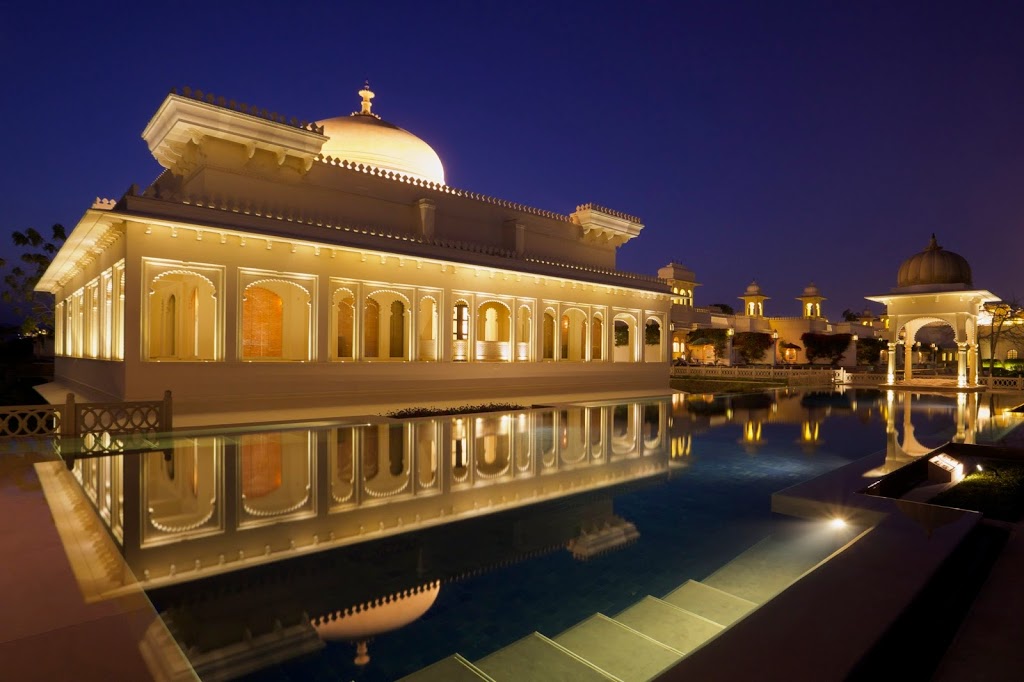 Taken at the Oberoi Udaivilas in Udaipur, India
As I said at the beginning of this post, this is how I approach a photo when I want to take my time and really flush out a great image. It doesn't mean photos taken off the cuff are bad, they just are different. I tend to get better images when I take my time and go through the checklist in my head. Sometimes this process goes quickly, other times it takes longer. It all depends on day and scene.