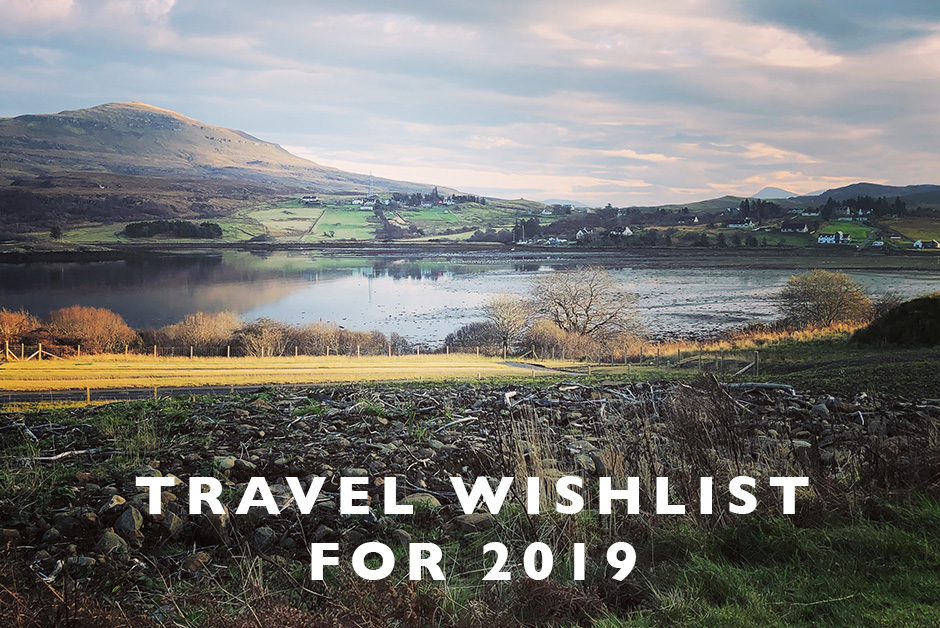 Every year as January rolls around and a new year is upon us, I start to think about how I want the year ahead to roll out in terms of travel.  This year, we've got a lot of changes ahead professionally so I'm not sure if we'll be able to keep up on our near-consistent travel but I'm hoping that some of the following places grace our travel plans this coming year!
The Wizarding World of Harry Potter
Ok, so this was on my travel wishlist last year too but we're actually making it happen in just a few weeks at the end of January this time around!  I'm super excited for this and can't wait to spend a weekend at Universal City in LA this month and check this off the list!
A Return to Vermont in the Fall
I fell hard in love with Vermont when we visited a couple years ago in the Autumn leaves and I'm hoping to make a return there this coming year in the Fall.  We'll see if that plays out with our schedule, but I'd love to spend a week driving around the countryside and stopping in picturesque little towns in October.
Seeing more of the South of Spain
When we visited Sevilla, Spain a few years back, it instantly became one of our all time favorite places.  So this year we were craving a return to one of our favorite areas and to see more as well.  We'll be exploring the South of Spain in March and hopefully making it to Ronda and Malaga as well, so stay tuned for that!
A Relaxing Escape to Tuscany
With a lot of changes in the pipeline for this coming year, we decided to spend the last part of our March Europe trip with a few relaxing days in Tuscany, a favorite spot of ours in Italy.  I'm looking forward to lots of pasta, day trips just driving through fields of Cypress trees and relaxing at our resort.
A Weekend in Chicago
Lately, Chicago has popped up on my radar more and more.  As one of the last large American cities we haven't visited, maybe we'll be able to fit in a weekend in Chicago this year to explore and eat our way through the city.
Buenos Aires
I've been wanting to get back down to South America ever since our trip to Peru a couple years ago and Buenos Aires is high up on the list.  Whether we actually get there this year or not is up in the air, but I'm crossing my fingers!