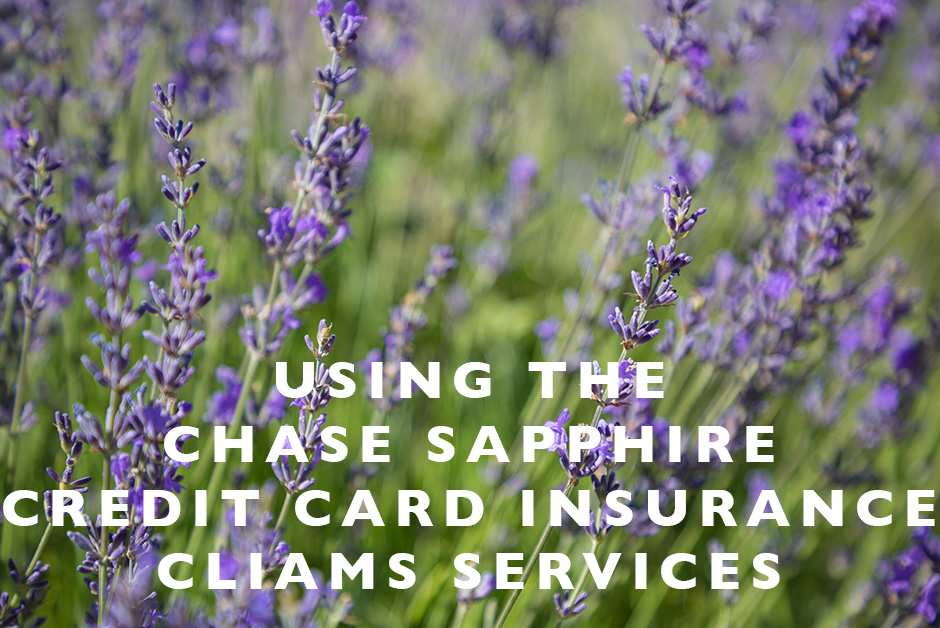 You might remember a few months back when I mentioned we had to cancel our trip to Europe because of a family illness and while we were able to cancel most of the reservations we made for the trip without problem, we did have a couple travel items that ended up being major headaches and lost us quite a bit of money.  One was a hotel stay in Seville that cost us about $500 that they wouldn't refund and the other was a flight from Spain to Paris on Air France which wasn't able to be refunded and we lost about $300 on that for both of our tickets.  After spending weeks going back and forth with Air France and the Seville hotel without any luck of refunds, I decided to try and submit a claim through my Chase Sapphire credit card for the lost cost of around $800.
In the end, I was awarded the claim amount by my Sapphire card and ended up getting $800 back which was amazing!  Though going through the claim process was not without its headaches, it was well worth the time and effort to get that amount back.  Here are my best tips for using the Chase Sapphire Credit Card Insurance claims service for cancelations when traveling due to family emergencies and illnesses and anything else that it covers.  If you have the Chase Sapphire card and need to use their travel insurance coverage, here's what I recommend going into it and a few tips to make it easier!
Tips for Travel Insurance Claims through Chase Sapphire Credit Card
Before you start your claim, make sure you read through what is covered on the website and confirm your situation meets the requirements.
If you meet the requirements and begin submitting your claim, know going into it that it will take a while.  I submitted my claim shortly after our canceled trip dates in March and didn't end up getting paid by Chase until June.  So plan on at least a few months for the whole process to play out.
It will require a lot of paperwork and documentation.  I had to keep going back to people and companies to get more documentation based on what Chase was requiring.  It did turn into quite a bit of work at several points during the process, but just know it's worth it in the end and it's worth it to keep going.
If you're submitting a claim because of a family illness of emergency, be sure to get a doctor's letter from your doctor when you're going through the health problem.  I made a point to ask for a letter at one of the first appointments we had for my family illness.  They were more than happy to provide it, but you have to take the initiative to ask.
You'll also most likely be required to get a separate form filled out and signed by the Doctor as well once the claim is making its way through the system.  I made a point to fill out as much as I could possibly fill out on my end and then only ask the doctor to just have to sign and date the form.  Anything you can do to make it easier on them and take less time will be better for you.
Ask for what you need and follow up.  I had to get documentation from Air France and Hotels.com, both large companies and while both ended up getting me what I needed, I had to be firm and ask for specifically what I needed to make it extra clear.  It took a while of back and forth, but I got the items I needed.
Be patient.  As I mentioned, my claim took 3 months and it was a lot of back and forth asking for more items.  But being able to get that money back was amazing at the end of it!