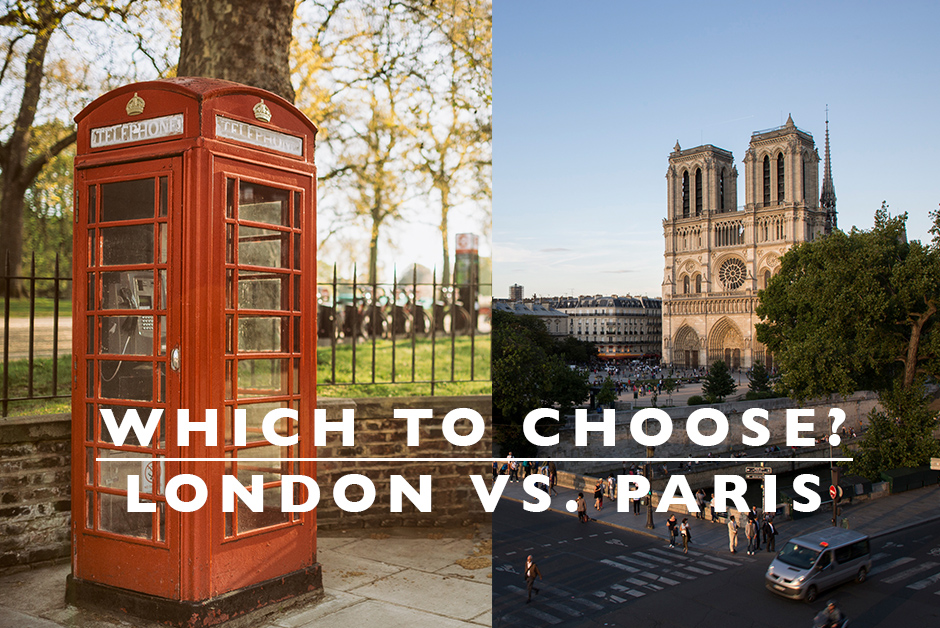 I often get the question, if you had the choice to travel to place A or B, which would you choose?  Or do you think I'd like place A or B better?  And to answer that question, it really depends on the destinations you're looking at choosing between.  There are some cities that many people try to choose between if you only have one opportunity to head somewhere so if you end up having to make that choice, here's how I'll best help you decide in this new Land of Marvels series.
So, you're headed to Europe and you're wondering if Paris or London would be a better choice for you to explore and base yourself?
Well… both are two of my favorite places on the planet but if you can only pick one, here's my best information to help you choose!
Choose London if you…
Could spend hours wandering museums – hello British Museum, V&A and Natural History
Don't want a language barrier (if you speak English) – cheerio!
Love pub food – hand over the giant helping of fish and chips, followed by sticky toffee pudding
Don't mind splurging a bit – London isn't cheap but it's worth the splurge
Want to wander large parks and green spaces – ride bike shares around Hyde Park with the locals
Like to shop – everything you could ever imagine is available in London from high street faves like Zara and Topshop to high end everything
Want to explore the UK and Ireland – Edinburgh, Belfast and Dublin are all only a train or short flight away!
Choose Paris if you…
Love a good romantic spot – Paris was built for romance!
Want to learn about European history – it was Marie Antionette after all who said "let them eat cake!"
Want to be based on Mainland Europe – for easy access to trains all over Europe
Like learning French – parlez-vous Francais?
Want a slower pace – like sipping espresso as slowly as you want watching the world go by
Could spend hours wandering – cobblestone alleys are at their finest in Paris
Are more reserved – Parisians are notoriously stoic, but open up when you give them the chance
Want to use more public transportation – Paris' metro is one of the best in the world