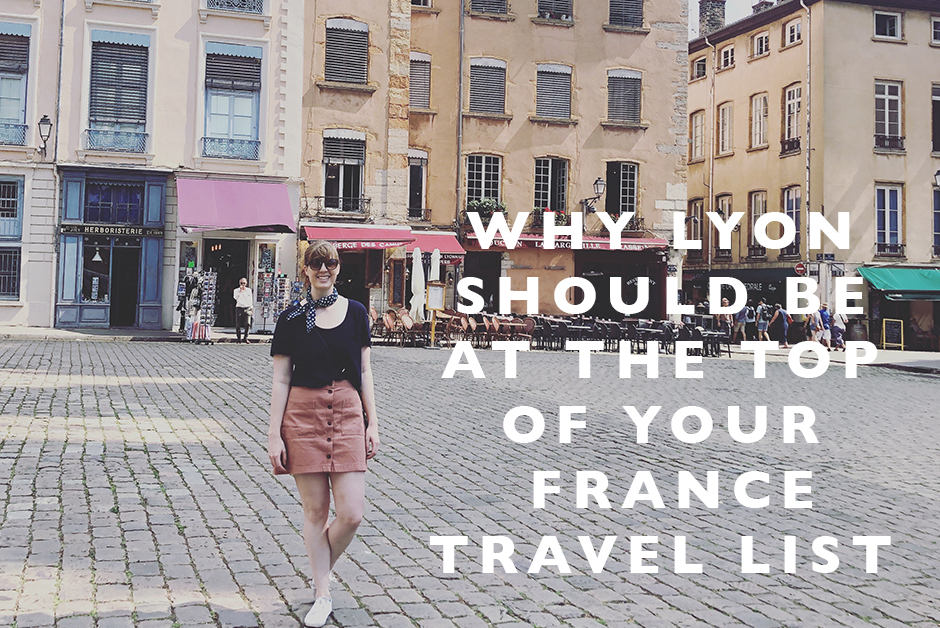 You know those places in the world that you travel to that you have zero expectations for and know nothing about and you think of them as mainly thorough fair locations?  They are those cities that aren't crazy well known and are usually just a means to an end destination.  I've had a few of them in my travels, like Osaka in Japan, that blew me away, relatively unknown compared to it's sister Tokyo.  Well I have a new one to add to your travel list: Lyon, France!  Lyon completely blew me away and became a favorite city after our trip changed a bit and we ended up spending more time there than we had originally planned.  So here are all the reasons why Lyon should be at the top of your France travel list now!

The Architecture
Ok so I love Paris, like adore adore Paris and the buildings in Paris are one of my favorite things about the city.  Lyon is… different but similar if that makes any sense.  The architecture in some areas of Lyon reminded me of Paris, but in other areas it reminded me of Rome or Lisbon or Barcelona.  The buildings in Lyon are unique to the city and while I definitely felt influences from other places, it all felt so very Lyon.

The Old Town
Vieux Lyon was definitely one of my favorite areas of the city and wandering around through tiny little cobblestoned streets with insanely old buildings with tons of history was for sure a highlight of the city.  This part of the town has amazing little shops and restaurants scattered throughout and it's best experienced just by wandering.

The Vibe
The vibe of Lyon is what really put it over the top for me.  For me Lyon was a mixture of the best things I love about Barcelona, Rome and Paris.  It has the slow vibe of Rome with the colors of and textures of Barcelona and the romance of Paris.  Lyon felt relaxed, it felt creative and it felt deep in history – all the best things in a place if you ask me!

The Location
The location of Lyon is actually pretty incredible and I can't believe we haven't based ourselves there before now that I know how amazing the city is. 2 hour train from Paris, 2 hour train to Geneva, 2 hour drive to Provence… it's central to everything in France and its neighbors.  I'd actually love to base myself here to see more of Switzerland and Eastern France in the next couple of years and it would be an awesome base city!

The Prices
I love visiting Paris but it's no surprise that Paris is pretty expensive considering it's a major European hub.  But Lyon was quite a bit cheaper in lodging and food than we pay in Paris which makes it a great alternative French city to visit if you're looking to save some money!
Headed to France?