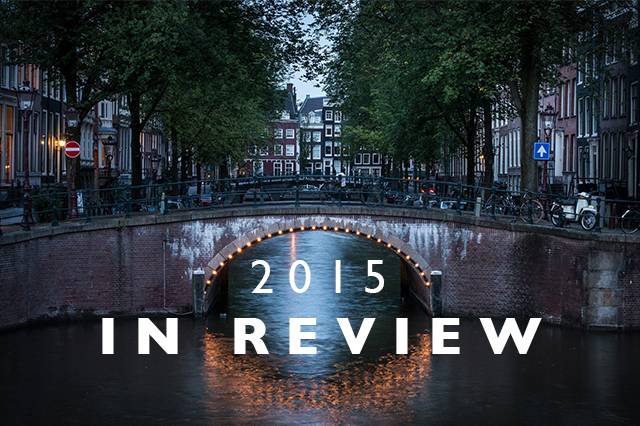 I love this tradition of looking back on the year to see where we went, to remember amazing memories or to reflect on what didn't work so well.  We traveled a lot this year, both due to work circumstances and opportunities personally that offered some amazing experiences.  We also traveled out of the US 5 times this year which was a lot more than usual and stepped foot in nine countries (England, Spain, Portugal, Iceland, Mexico, New Zealand, Australia and Indonesia) and visited 18+ cities along the way.  It was a big year for us, and one that made many memories around the globe.
We traveled to places where Nick's ancestors were from (Southern Spain), we explored places close to home like Bandon and Bend, and we returned to old favorites like Iceland and Amsterdam.  We added a new continent to our travel list with a visit to Australia and New Zealand and saw some incredible landscapes along the way.  All in all, it was a travel year to remember and each place left a really unique mark on our hearts.  Here's to 2016 and more adventures to come!
If you're curious, here's my 2014 in Review post from last year!