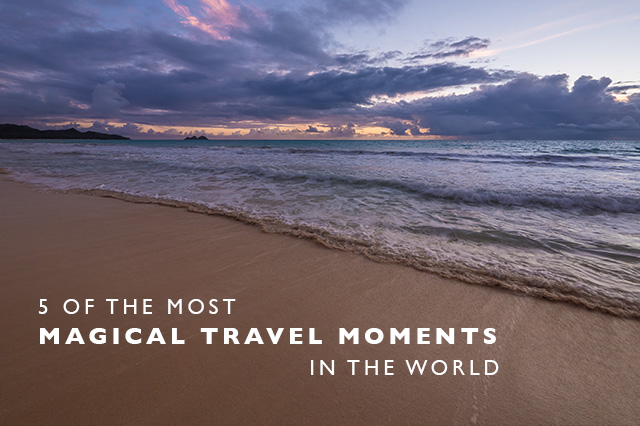 Travel for me is magical; it brings out these kinds of moments that often get overlooked in our daily lives and routines, moments that I have no other word for than pure magic.  Whether it's a sunset that paints the whole sky in spectacular color or standing alone among ruins in an ancient place imagining all those that walked that ground before you, travel has a way of evoking magic all around us in a world that often attempts to remove anything extraordinary we might find.  And while moments like I'm describing don't happen all the time and not on every trip or every place I visit, I have found over the years of frequent travel that those magical moments are the reason I keep going – they are the spark that I crave to explore more.  And while they might not happen all the time, there are some moments that you can chase yourselves, some that happen more than you think.  So if you're craving a little something extraordinary in your life, here are 5 of the most magical travel moments around the world and they will for sure change your outlook on life and our world in general.
The Great Wall of China in the Snow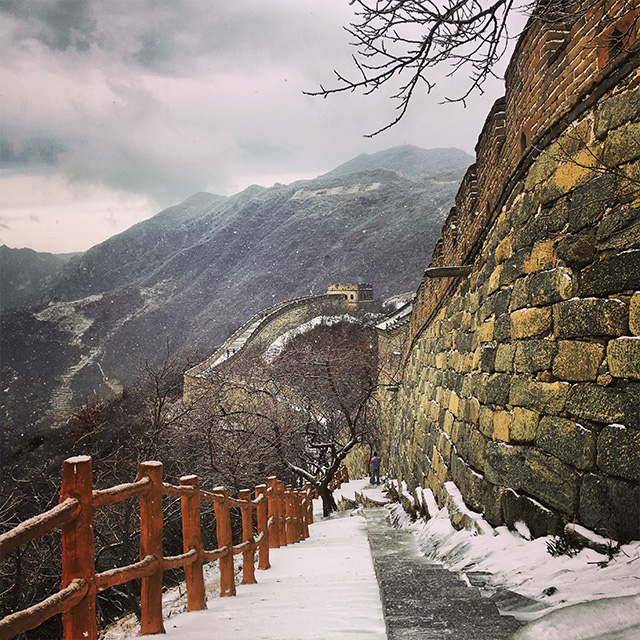 One of the top travel memories in my entire life occurred when I was standing on the Great Wall of China in late November, snow slowly falling around me, a quiet stillness embracing my every breath and not more than 4 other people nearby.  We arrived right as the Great Wall opened, and in the 30 minutes before the tour buses arrived, I spent those moments completely enveloped in the world around me.  I remember looking at Nick and all I could muster was "wow" to describe the scene around me.  Magical is the only word I can come close to when describing that snowy morning on the Great Wall of China.
Machu Picchu in the Dawn Fog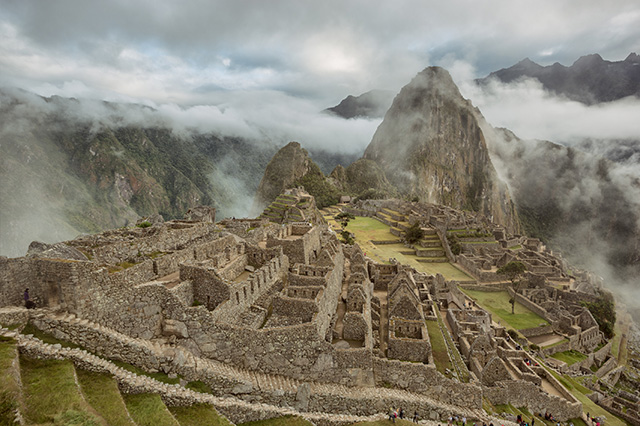 Machu Picchu is one of those destinations that is magical is every way; it's incredible and awe inspiring.  But when I felt like I was truly overcome with a sort of magic was the second visit of our trip when we arrived at the monument in the early dawn hours and climbed up the ancient stairs to the top of the hill above the famous ruins.  Once up there, I stopped for a bit to catch my breath after a steep climb and the high altitude making it hard to breath.  As I sat on an old stone looking out over the mountains of Peru, I watched as the thick fog that was enveloping everything slowly seemed to peal away, revealing a scene straight out of a movie as Machu Picchu suddenly appeared right below me.  It was one of those moments that I relive over and over and something I'll never forget.
Cruising the Kenai Peninsula in Alaska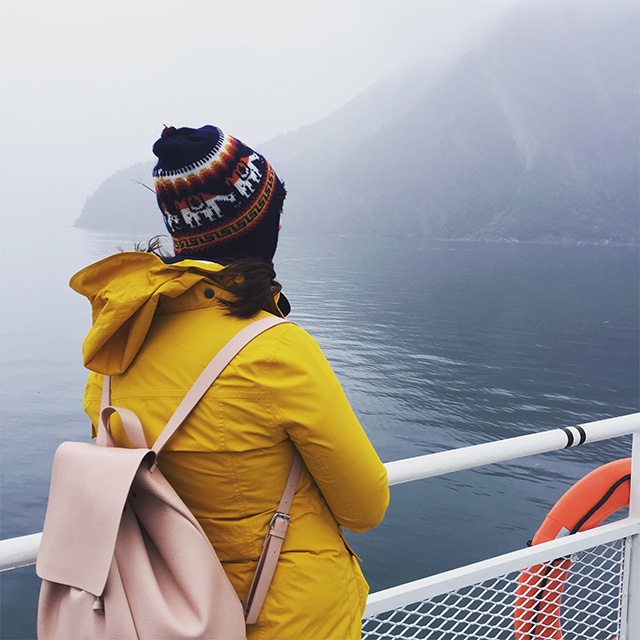 As someone who love animals and a scenic adventure, I was especially excited for our cruise on the Kenai Peninsula of Alaska.  And even though the rain was pouring and while it said August on the calendar, it felt more like January with the cold wind sweeping off the water,  I couldn't pull myself away from the top deck of our boat, cruising out over open water seeing otters and whales and puffins and glaciers.  I just remember staring out at the open expanse of ocean before me, as the fog hugged the coastlines around us and watching humpback whales jump in and out of the water and thinking, this is pure magic.  There is something about witnessing nature at its best that makes me rethink everything about our world and see the beauty in everything around us.
Waterfall of the Gods at 3am in May
One of the most distinct travel memories of my whole life occurred in a country I adore, Iceland.  And while every trip we've taken to Iceland has been memorable for different reasons, when we drove North on our second trip there, that's when the real magic happened.  We were staying in Akureyri in Iceland's North for a couple days, a region that is remote and hard to get to.  And after hours and hours of driving the previous day, we decided to wake up in the middle of the night and head to the Waterfall of the Gods at 3am.  As this was in late May, we were able to experience the midnight sun where the sun never fully sets, but results in an ambient soft light all through the night.  I'll never forget that moment standing above the famous Waterfall of the Gods at 3am, with just Nick and not another human soul for miles.  The pure beauty of nature was what made the magic in that moment, the sheer power of this massive waterfall and the pure transient nature of humans on Earth.  And yes, the photo above was really taken at 3am!
Sunrise at Lanikai on Oahu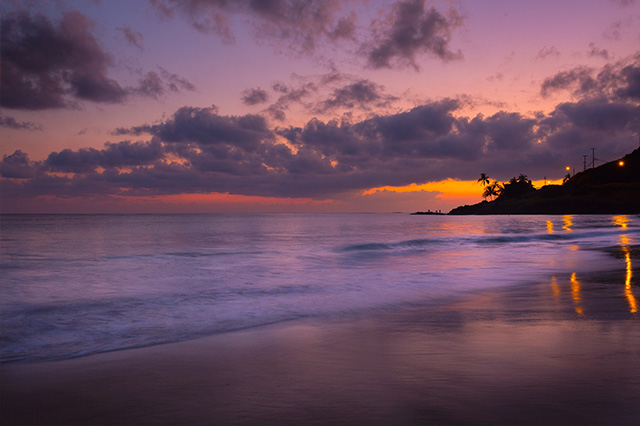 I have a love/hate relationship with Hawaii and while I've lived there and travel back and forth often for work, I can't deny the beauty in corners of the Islands.  And while Hawaii can be stunning all over, for me nothing quite exudes that magic like watching color spill across the sky at sunrise at Lanikai Beach on Oahu.  If you make it to the Windward side of the island before the sun rises, you'll be treated to an intense painting of color over a teal ocean and white sand beaches with no one around.  It's one of those moments when you're just thankful to be alive (and awake so early) and in awe of what our Earth really is.