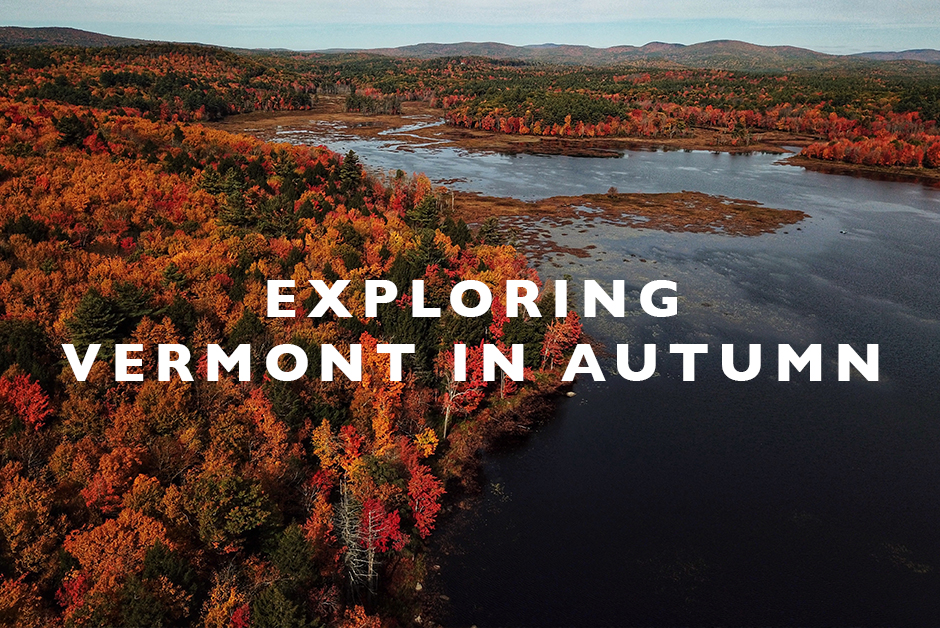 A few years ago, we ventured to New England and I fell hard in love with that part of the world, especially Vermont.  From then on, many people have heard about my fondness for Vermont and the beauty of the State.  It's often one of few "escape plans" I talk about when the world is a little too crazy and I often dream about moving to a little Vermont town, fixing up an old house and living a simpler life.  So when it came time to pick where we'd go this year for my birthday in October, I knew a return trip to Vermont was the perfect spot as my birthday falls during their peak Autumn colors in New England and you haven't seen Autumn color until you've seen it in Vermont.  Truly there is something so spectacular about the color there that will keep you coming back for more.
On this trip to New England and Vermont we wanted to see some of our favorites from last time but also to explore more of the towns we didn't make it to last time.  This trip we started flying into Boston, rented a car and drove up through New Hampshire.  We stayed the first night in Nashua, New Hampshire and then headed further North into Vermont stopping first in Grafton, a spot I had wanted to see last time and didn't make it.  Grafton truly is that picturesque little Vermont town and had me dreaming of ways to scheme up my escape there.  Next, we drove an hour to Woodstock, a town we fell hard for on our last trip.  Woodstock, Vermont is perhaps one of the most beautiful towns in the whole United States and while usually pretty busy, especially on a beautiful Fall day, the town is a must-see in this part of the state.
We stayed the night in White Junction and then the following day drove the backroads up North to Stowe, winding through Montpellier and Waterbury on the way.  While a long drive to get all the way up to Stowe in Northern Vermont, the tiny town was just as magical as I had hoped.  Following our couple days in Vermont we headed West and drove down through Burlington and Vergennes before crossing the border over to Upstate New York which I'll have more posts on coming soon.
Our return trip to Vermont brought all the Autumn vibes I was hoping for and all the magic that I remembered from the first time too.  Vermont in Autumn is a mystical experience; the colors are truly so magnificent they look like someone is painting the world right in front of you and experiencing it is a must-see on everyone's travel list!