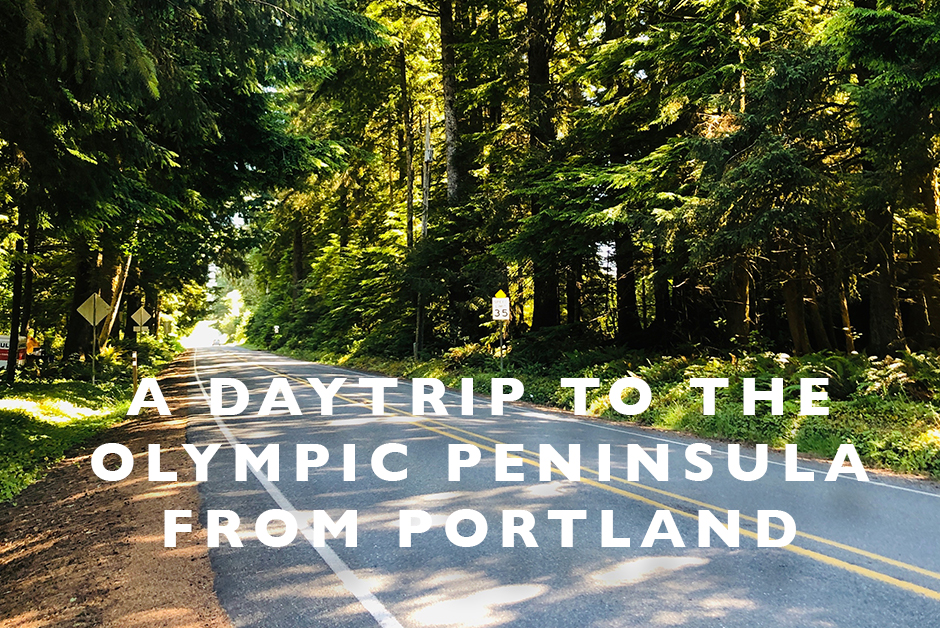 At the start of the lockdown for COVID in the Spring, I started thinking about all the places near me in the Pacific Northwest that I would like to explore this Summer as all of our travel plans got canceled due to the virus.  One of those trips that I really wanted to do locally was to explore the Olympic Peninsula in Washington State.  I've wanted to get up to this part of Washington for years and we finally were able to make it happen, albeit a little differently due to COVID.  We ended up doing a day trip to the Olympic Peninsula from Portland and while it was a long day, it was so fun to explore someplace new.
A week or so ago we loaded our car full of snacks, masks and antibacterial gel to head up North for a COVID day trip adventure to the Olympic Peninsula.  While in the past, I had always hoped to spend the night up in this area and explore more places on the peninsula, we wanted to make into a day trip so that we could limit our exposure during this time of COVID.  And while that meant we spend most of the day in the car, we did get to see some incredibly beautiful spots and some landscapes that really blew us away!  Here's all my recommendations if you'd like to do a similar trip!
What to See on the Olympic Peninsula:
Rialto Beach – Go here early in the morning if you can – it gets crazy crowded!
Lake Crescent – This lake on the drive from Forks to Port Angeles is breathtaking.
Forks – If you've read the Twilight series, you have to make a quick stop through Forks, the town where Bella and Edward's story begins.  And while the town wasn't the actual filming location in the movies, they still have some fun with it.
Olympic National Forest – While we didn't even touch the surface of this massive forest that also includes the Hoh Rainforest, I'd love to go back and see more.  One highlight though – the incredible wildflowers that grow in this area of Washington.
Port Angeles – This cute little waterfront town is a great stop for lunch and some beautiful views over the water to Victoria, Canada.
Kitsap Peninsula – If you're up for making the road trip a little longer, head back South down through the Kitsap Peninsula and all the beautiful little towns to the East of the Olympic Peninsula.