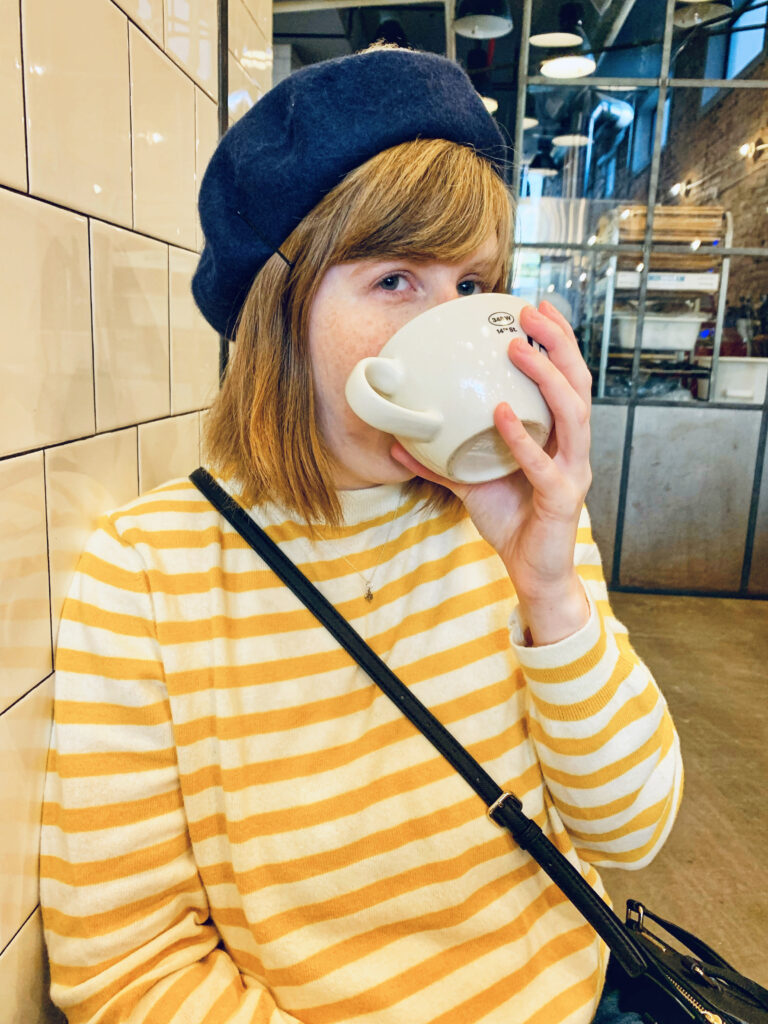 Outfit Details:
Zara Sweater (similar) | Navy Blue Beret |
Cross Body black Kate Spade Purse | Shamrock necklace from Ireland (similar)
I love to travel for my birthday but being in October, during the school year as I teach at a University, is often hard to get away for longer than a weekend.  So this year, knowing how crazy work and life is during this time of the year, I decided to do a city break in a location that Nick and I both really like and spend my birthday in New York City.  We've been to NYC several times before, so now when we visit, it's easy and low key, without feeling like we have to do all the touristy things.
Honestly this year, I just wanted a mental break from work, a weekend where I didn't have to think about emails or what's on the agenda for the next week.  I wanted to go somewhere that I could explore, that I could just feel the city around me and New York was the perfect place.  We spent my birthday the way I love, wandering, exploring, and eating, just enjoying the city around us and taking in a gorgeous Fall day.
We started the weekend by jumping on the subway as soon as we arrived in the city Friday evening, headed to dinner at Katz's Deli, a famous Jewish deli in NYC.  We've been before and loved it, so a return trip was definitely in order.  We loaded up on their famous pastrami, matzo ball soup and my favorite, latkes.  We finished off our Friday evening with a long walk back to midtown where we were staying, wandering through all the neighborhoods and taking in the energy of the city.  It's one of my favorite things to do in NYC, just walk, especially at night when the buildings are all lit up.  There is an energy there like nothing else I've ever experienced.
Saturday, my actual birthday, we started the day at Fabrique, my favorite Swedish bakery that has a location in NYC with Swedish cinnamon buns and an oat milk latte.  Next, we wandered through the West Village and Tribeca, two of my favorite neighborhoods in NYC.  We stopped at a small park and took in the Fall leaves, wandered through the old brownstones of the area and had no real plan other than to just explore.  After wandering for a bit, we decided to head uptown to Central Park and spend our afternoon up there.  Since it was such an incredible beautiful Fall day, we opted for CitiBikes instead of subway.  You can grab CitiBikes to rent all over the city with your Lyft app, but be sure to get ones that have the ebike Petal Assist function and you'll be able to go even further.  We rode bikes all the way uptown from Tribeca and made it to the park within an hour.  This is such a fun way to get around NYC and we've done it several times in good weather.  You get to see a ton of the city and the main streets that head uptown and downtown have great bike lanes so it's an easy and efficient ride.  Once uptown, we had lunch in the park from a street vendor, grabbed Laduree macarons from the Upper East Side and wandered through the neighborhood.
After a relaxing afternoon, the main event was our incredible dinner at Eleven Madison Park, which Nick got us a reservation for and we were so excited.  All in all, it did not disappoint.  I shared my experience from our dinner here if you're interested, but I would definitely go back again.  Ending the night, we walked back to our hotel in midtown from dinner, alive with the energy of the city and from an incredible meal.
This trip really brought forward why I still travel even though it's hard to find the time and energy sometimes.  Travel just makes me feel alive.  Wandering through New York, I kept thinking, this is what I'm meant to do with my life, to see the world and to feel the energy around me wandering through a place.  And New York City is definitely a unique feeling, a place so alive with energy, so intense and calm all at the same time.  I'm so glad we could make this quick weekend work for my birthday… I came home so refreshed and energized and can't wait until our next visit!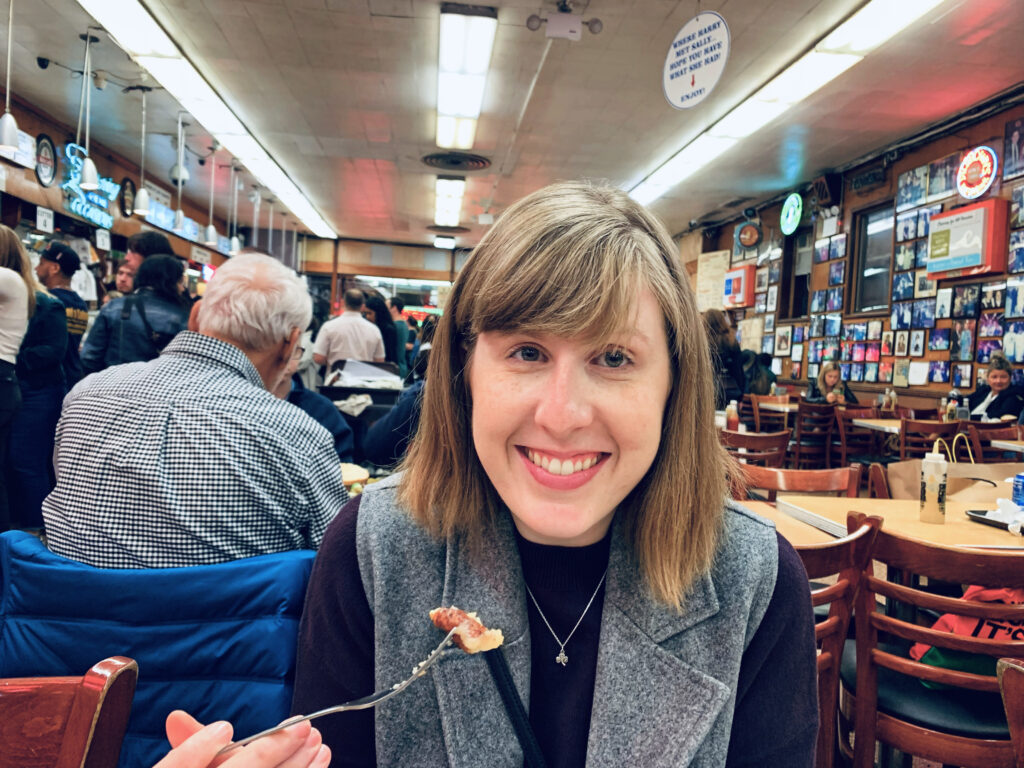 Outfit Details:
Zara Sweater (similar) | Zara Coat (sold out)
Cross Body black Kate Spade Purse | Shamrock necklace from Ireland (similar)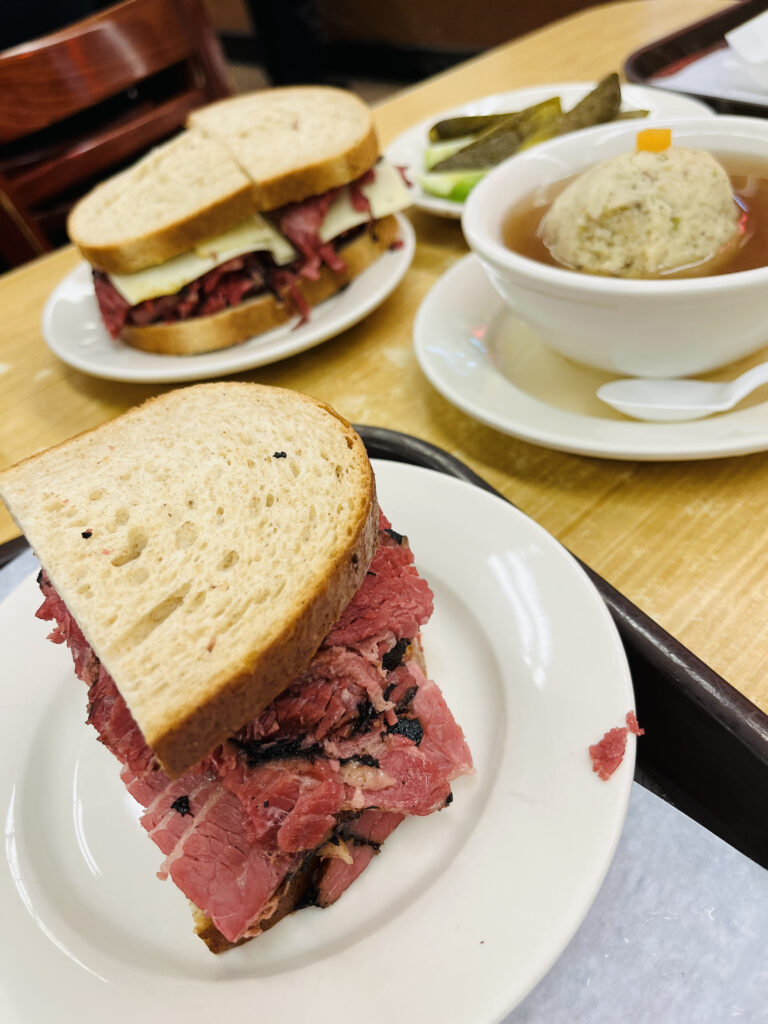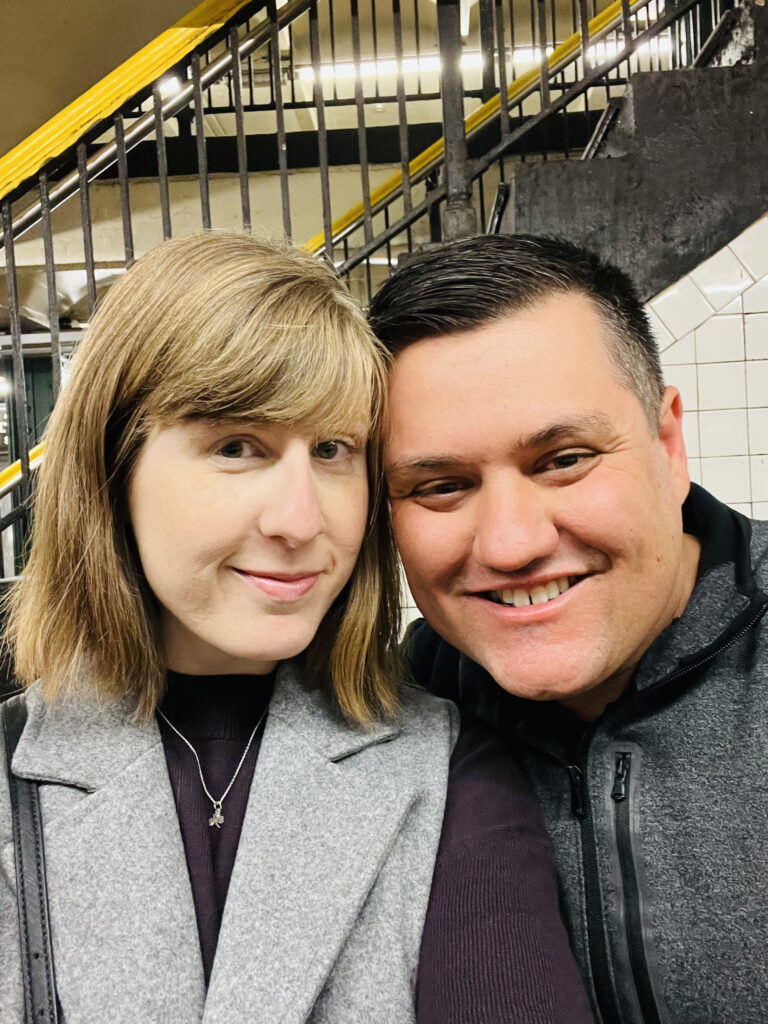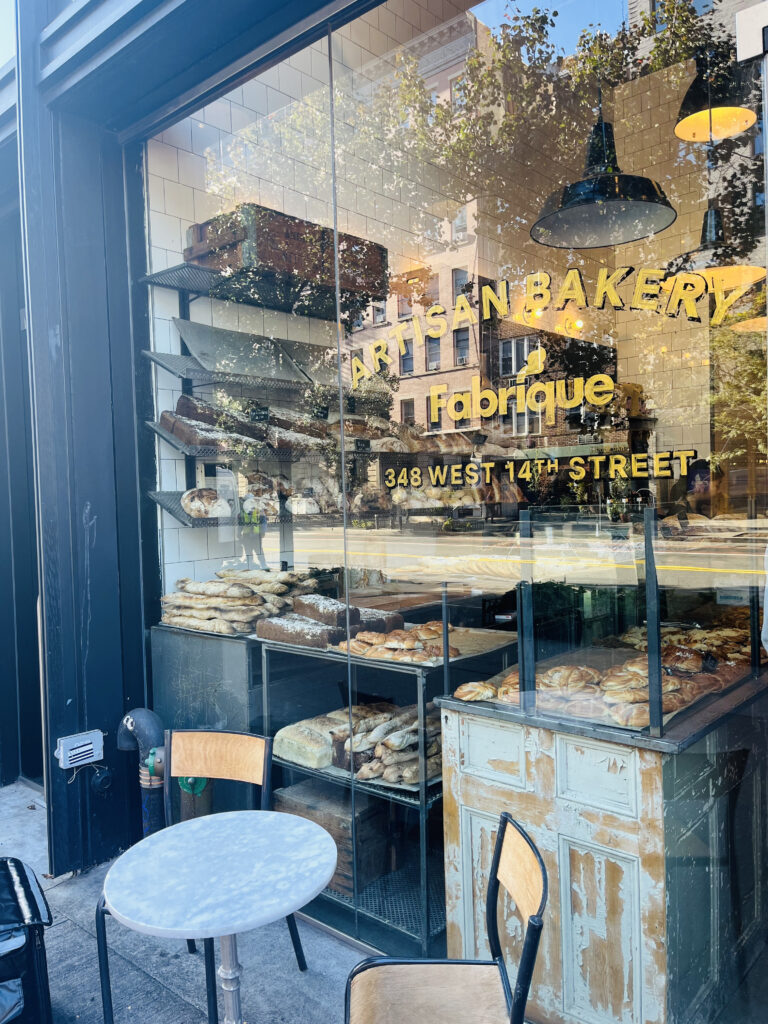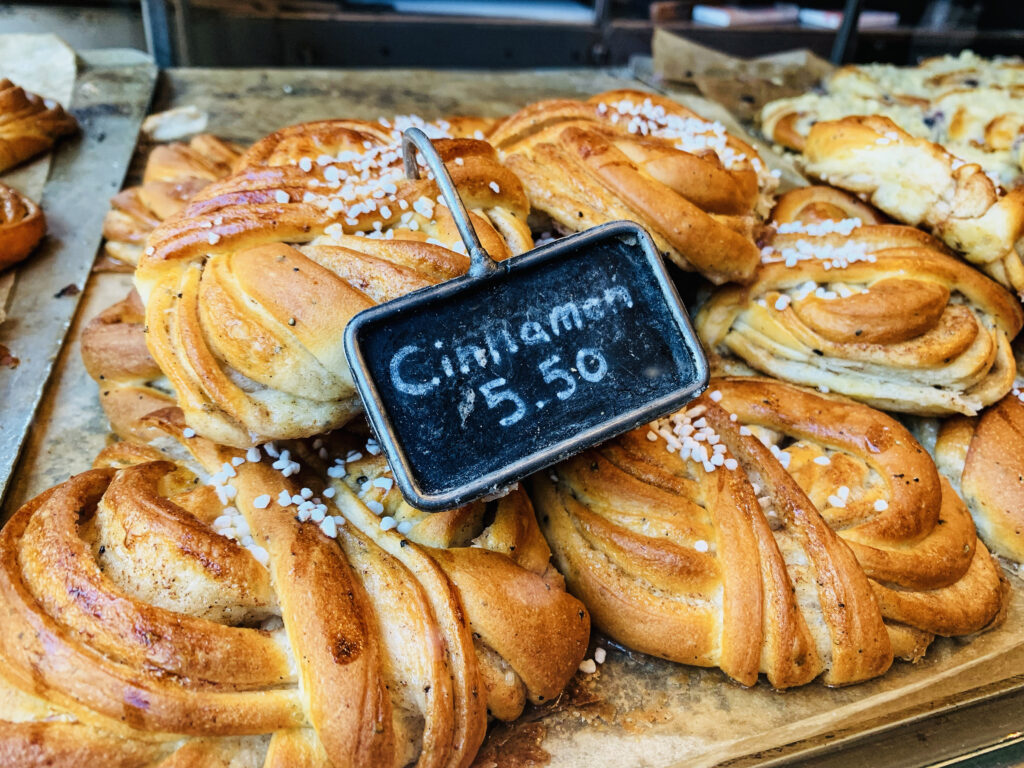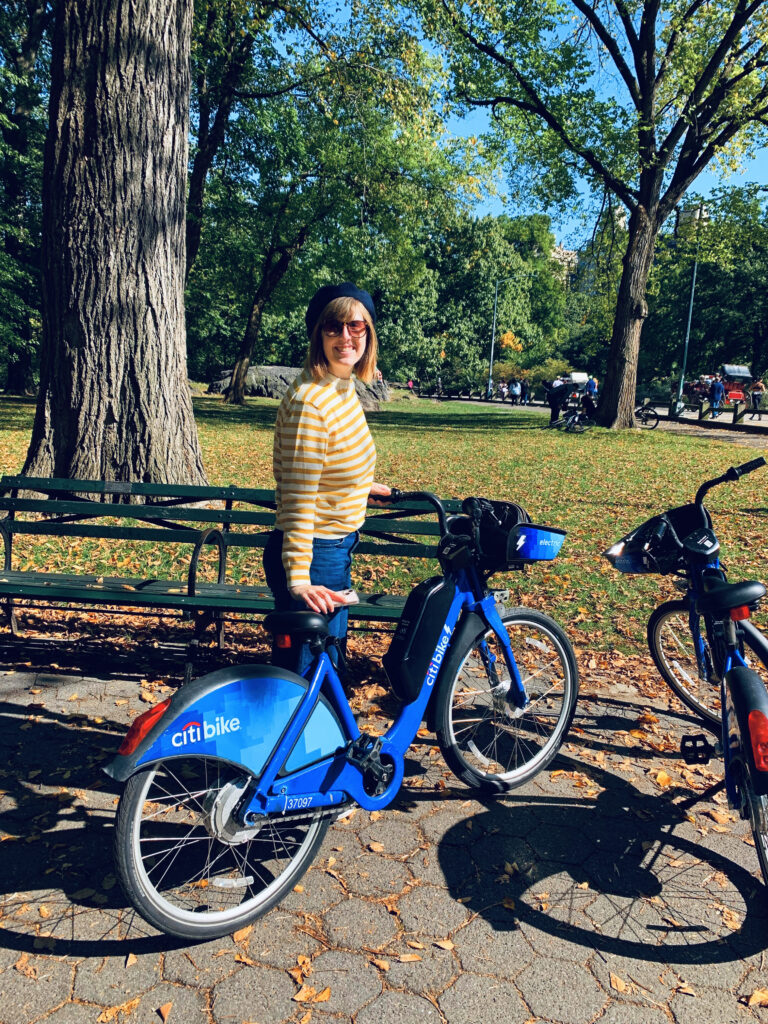 Outfit Details:
Zara Sweater (similar) | Navy Blue Beret | Anthropologie Wide Leg Jeans (similar)
Cross Body black Kate Spade Purse | Shamrock necklace from Ireland (similar)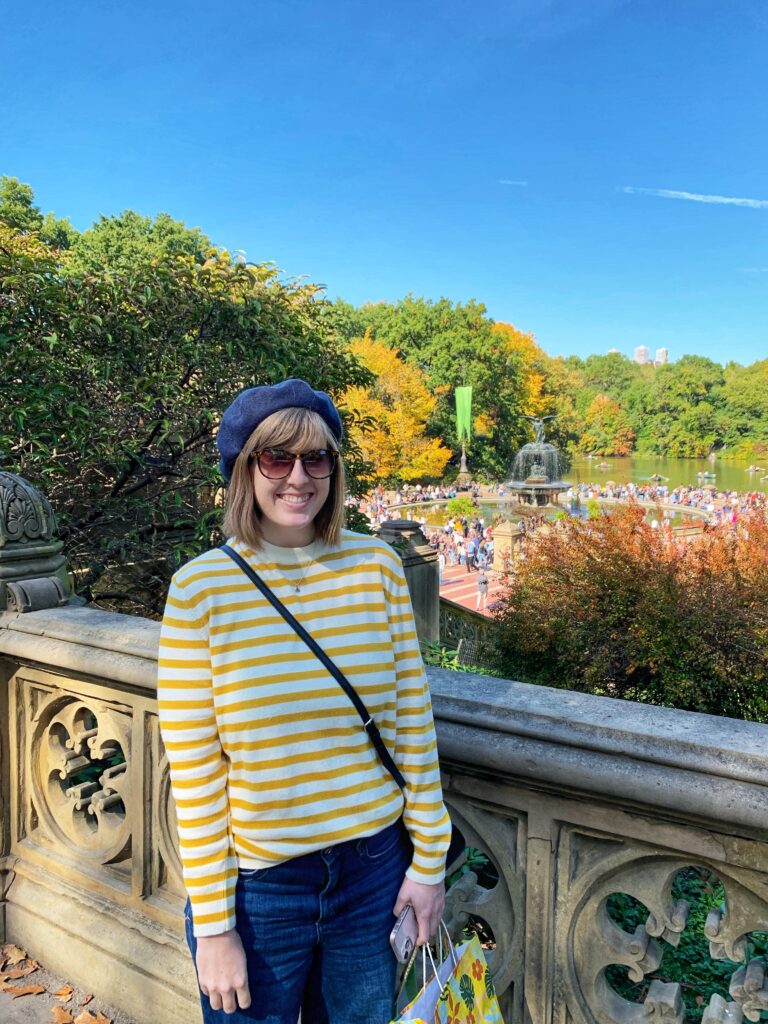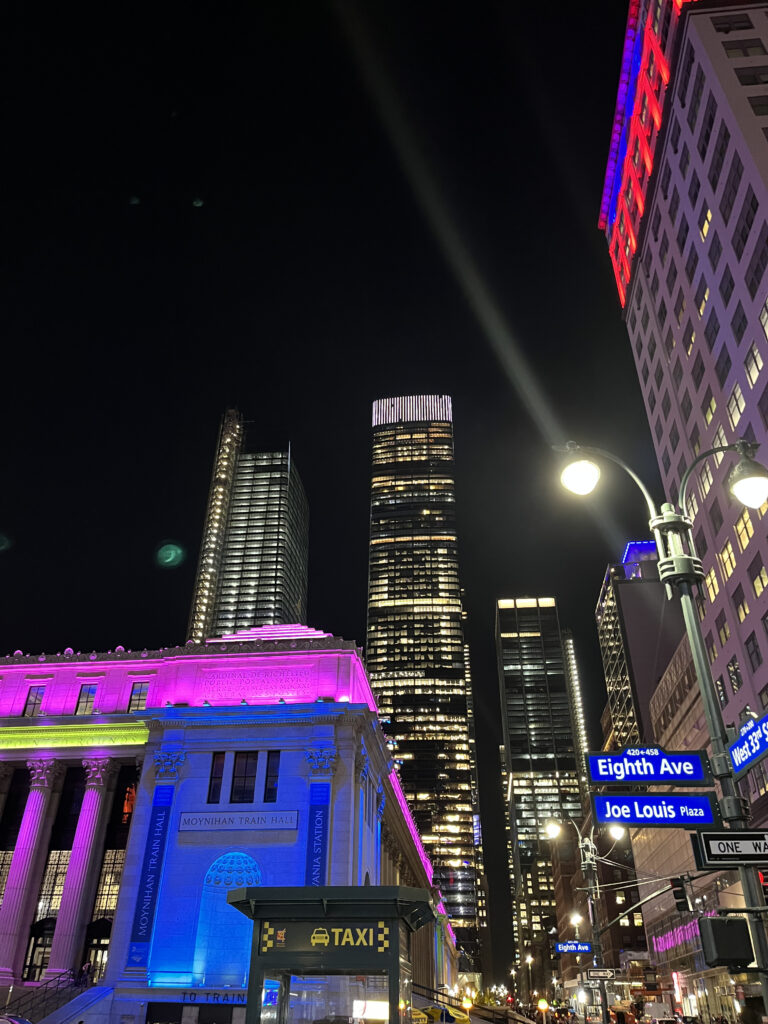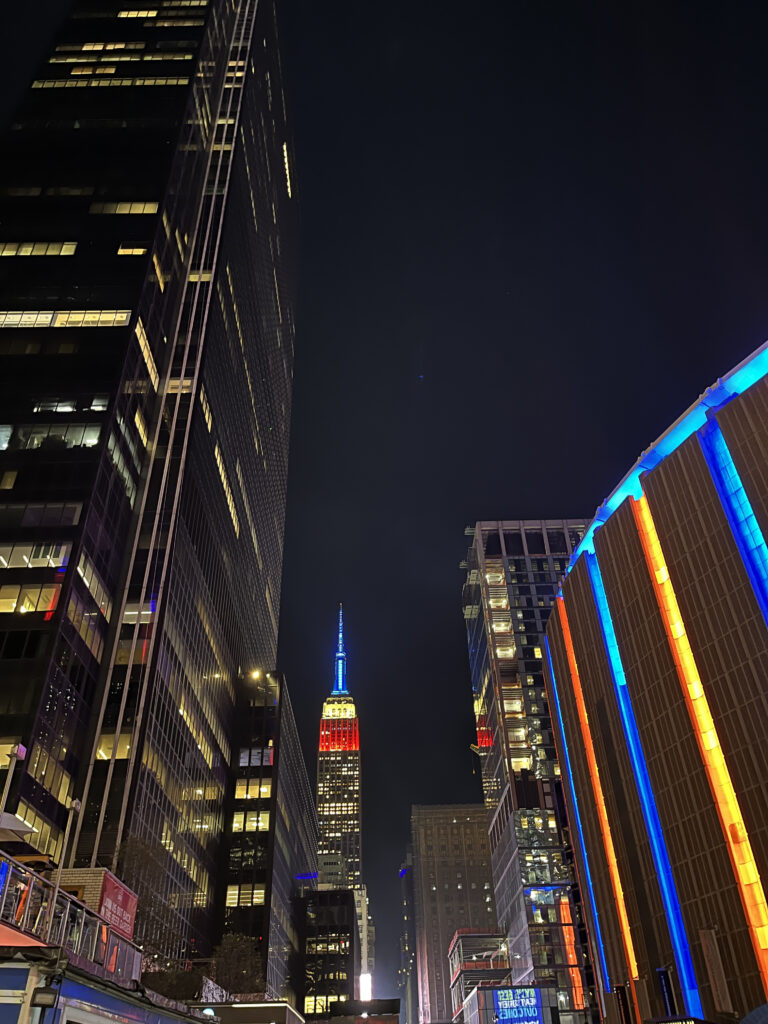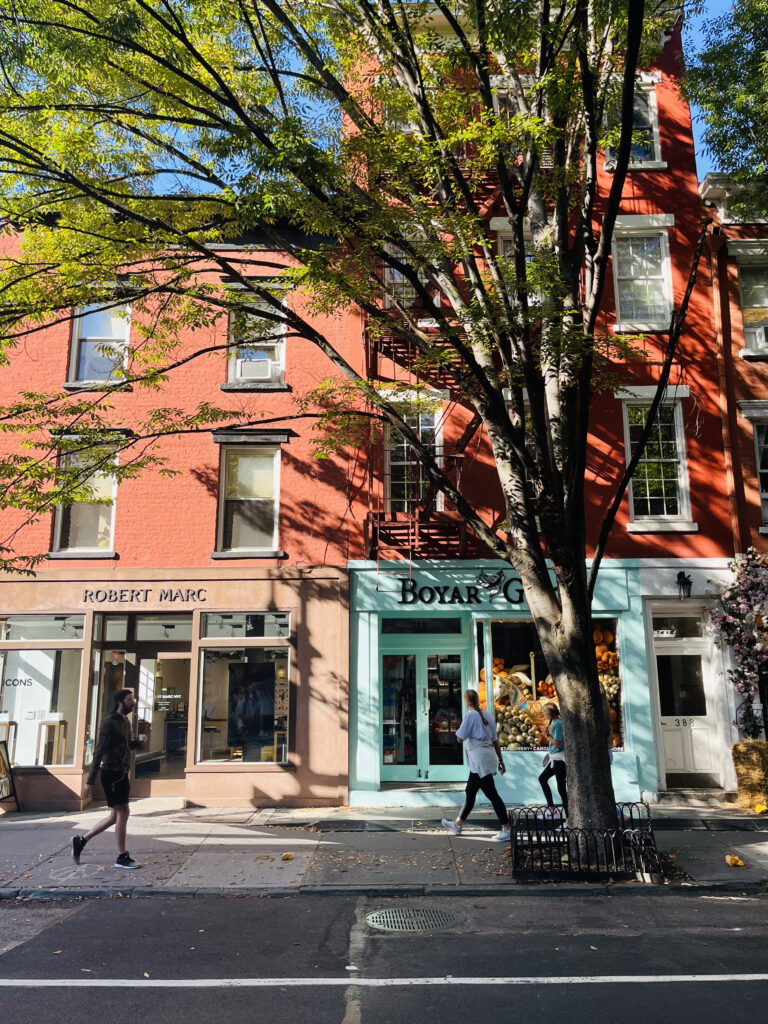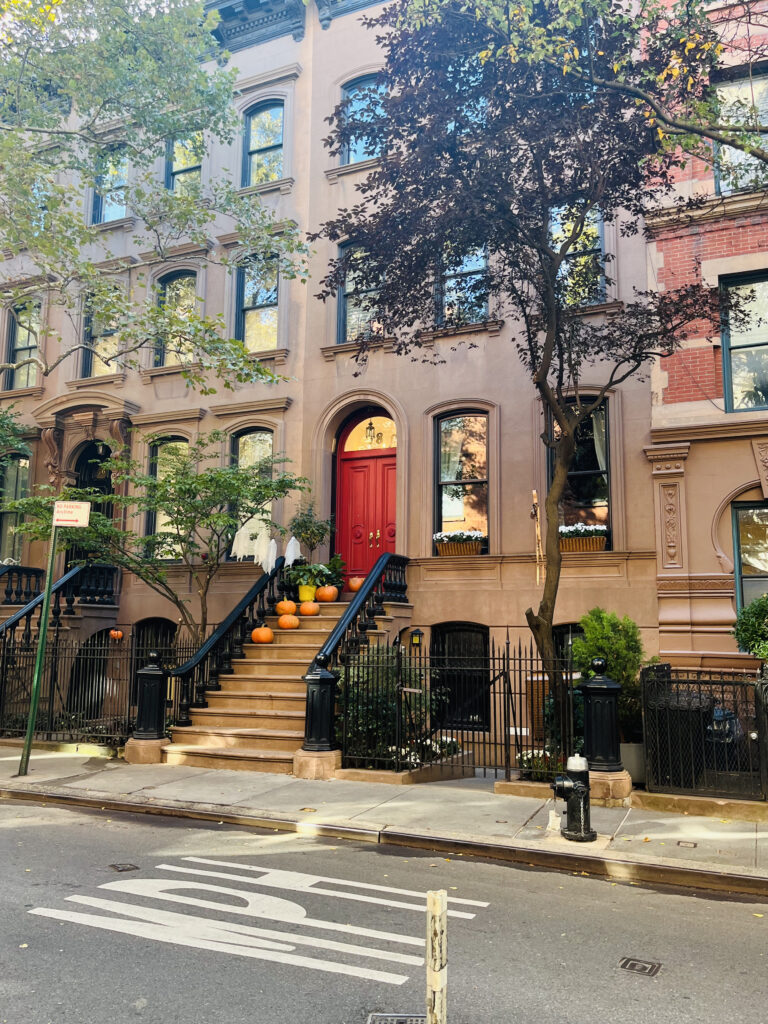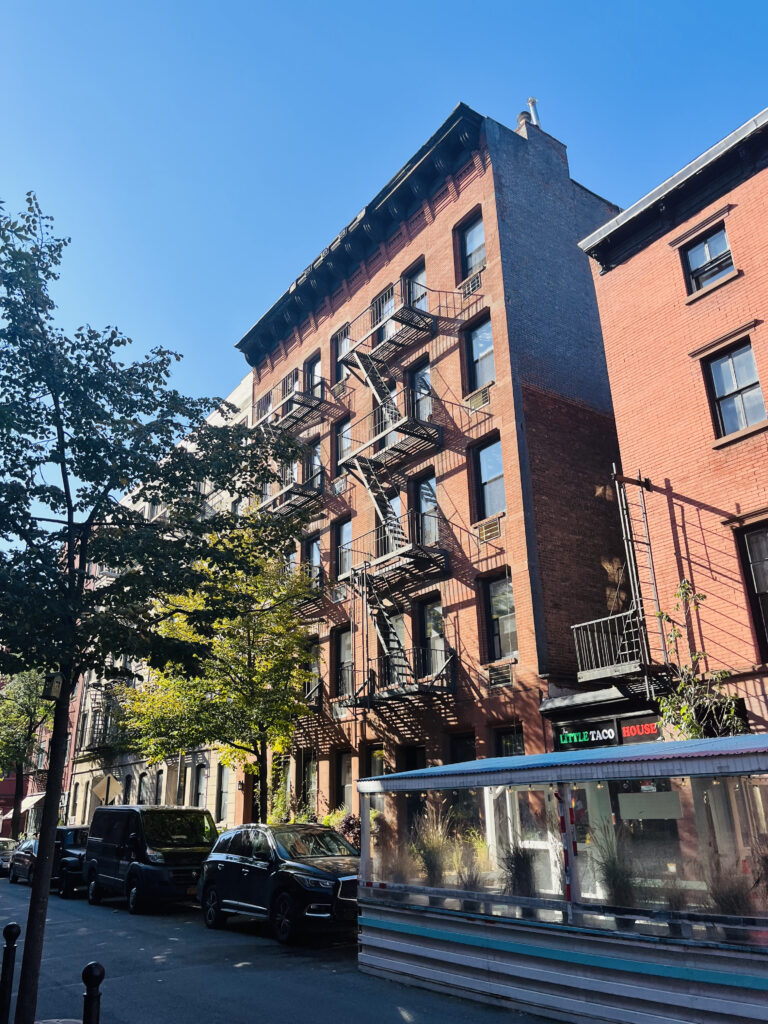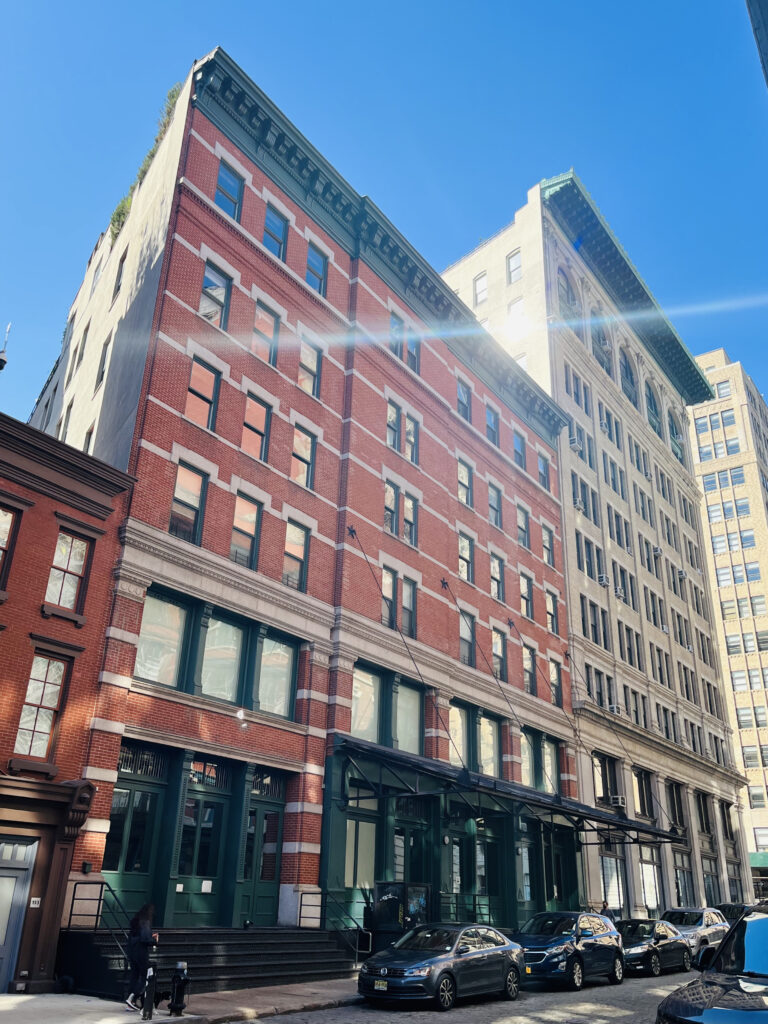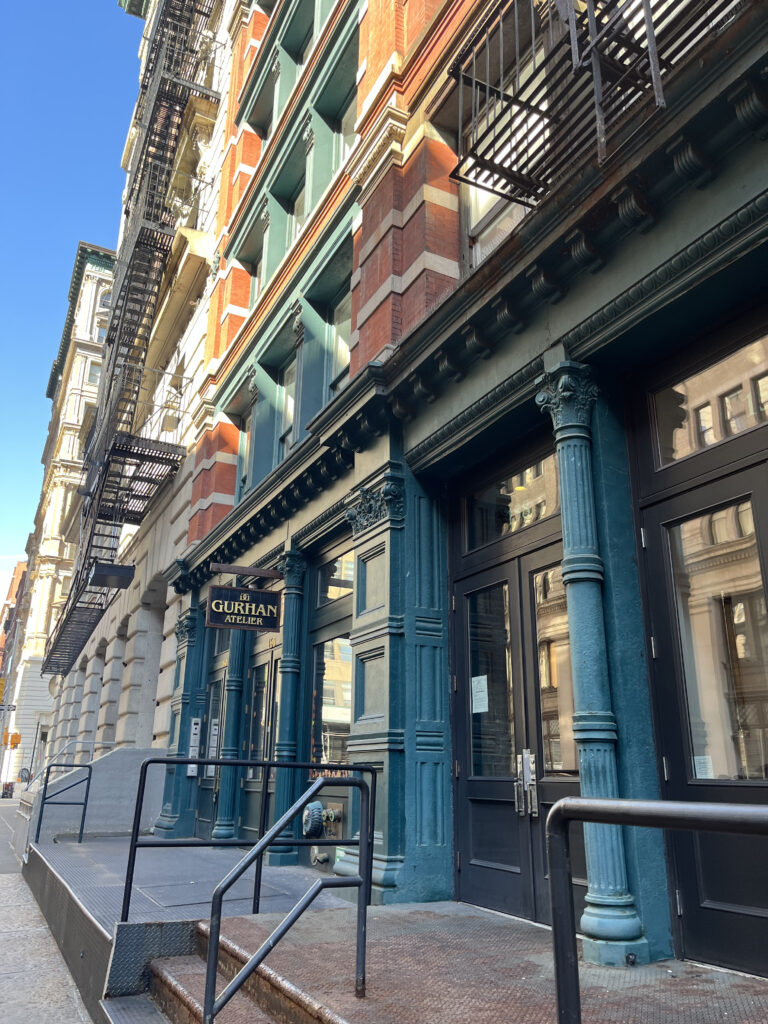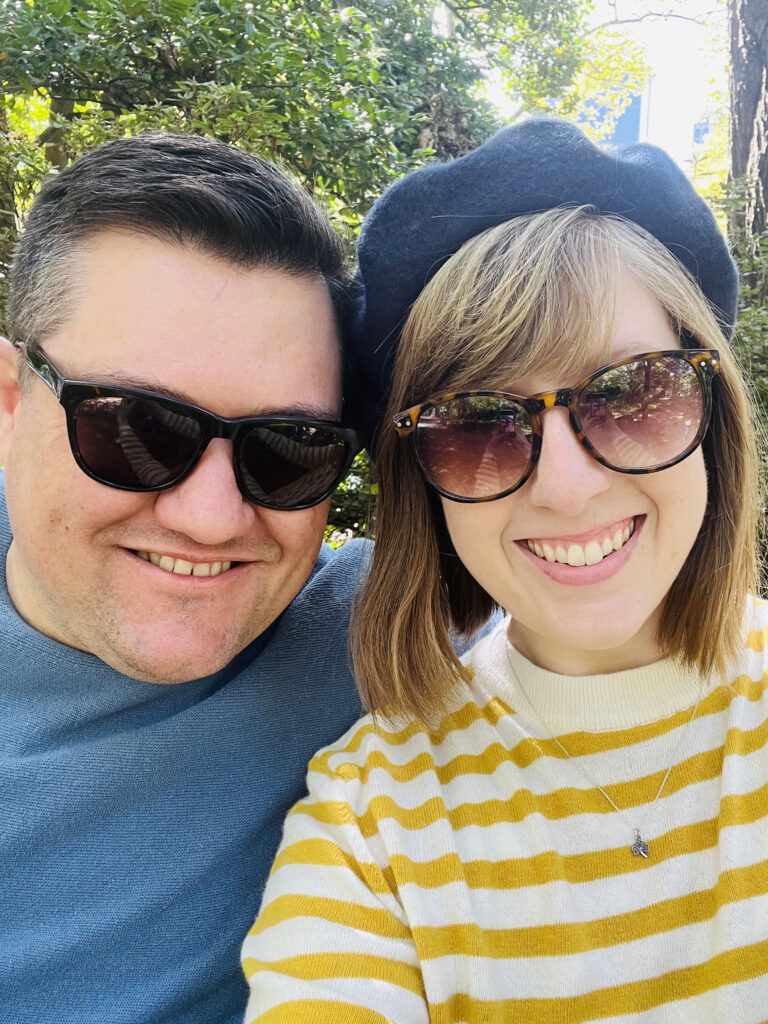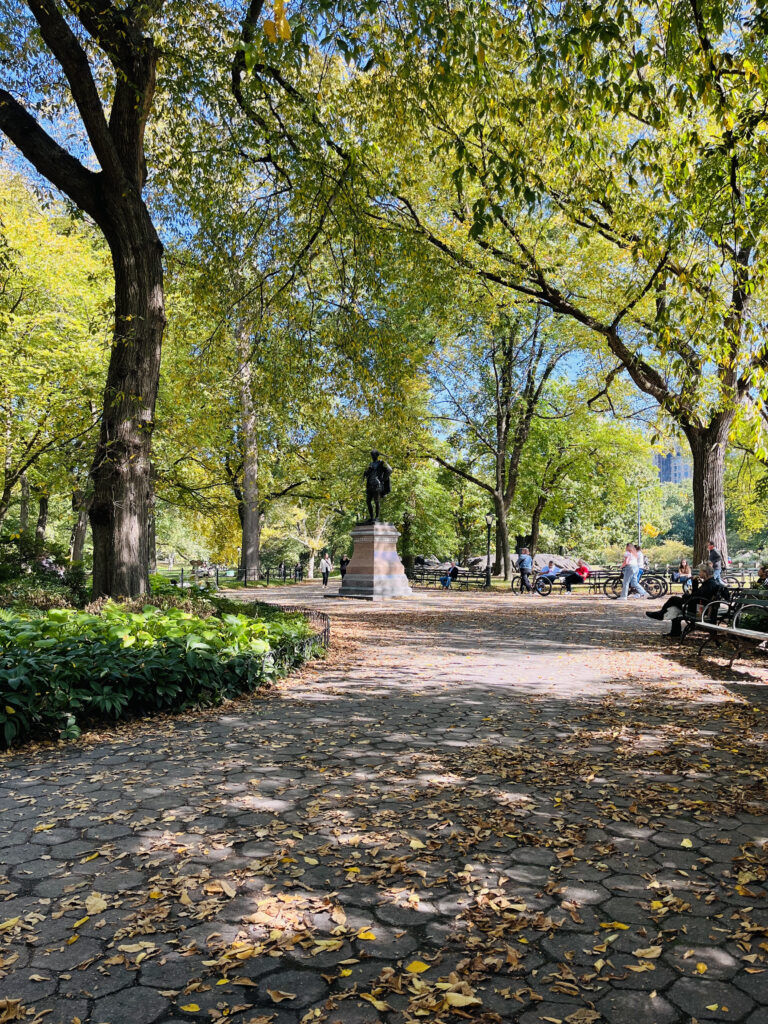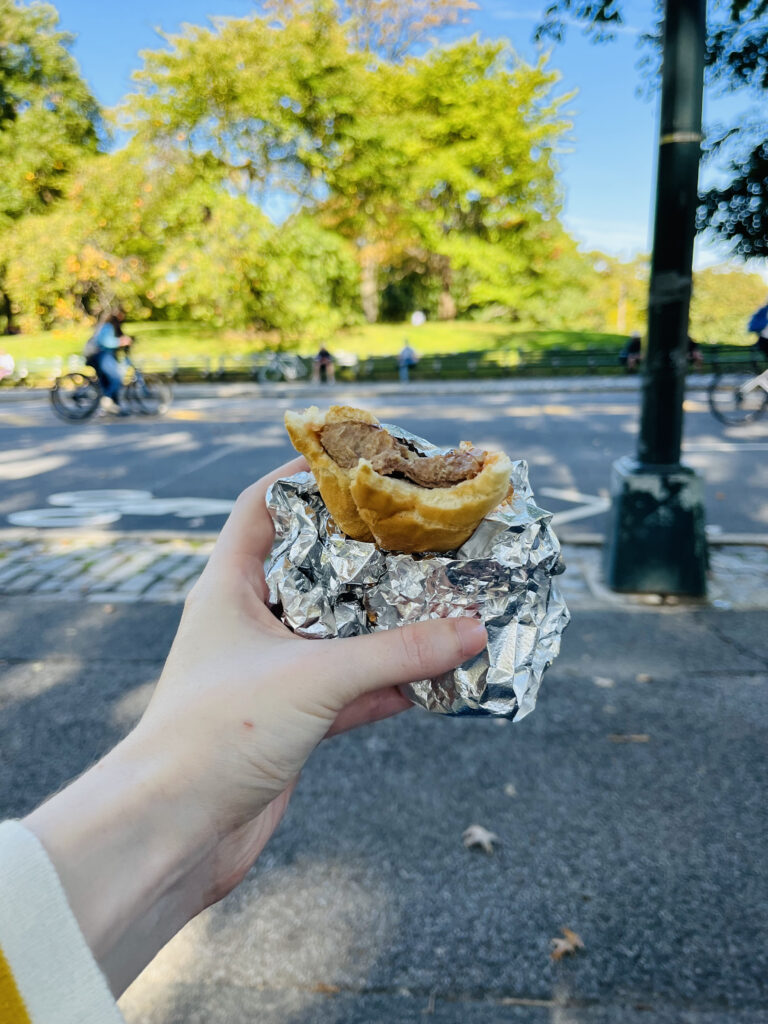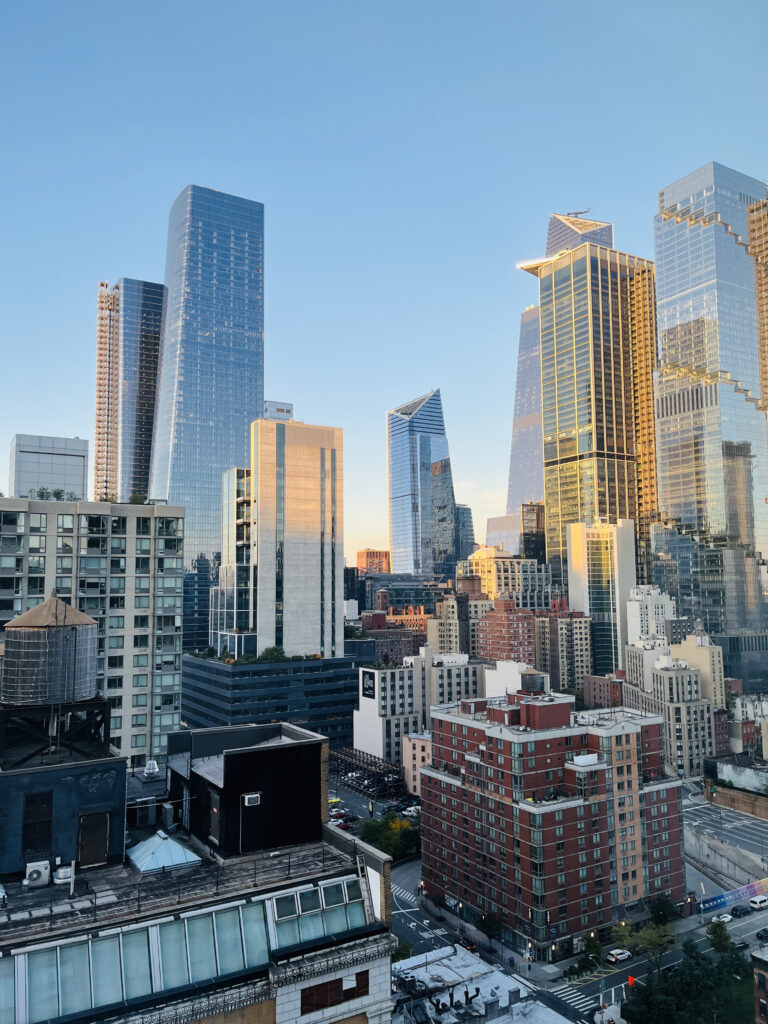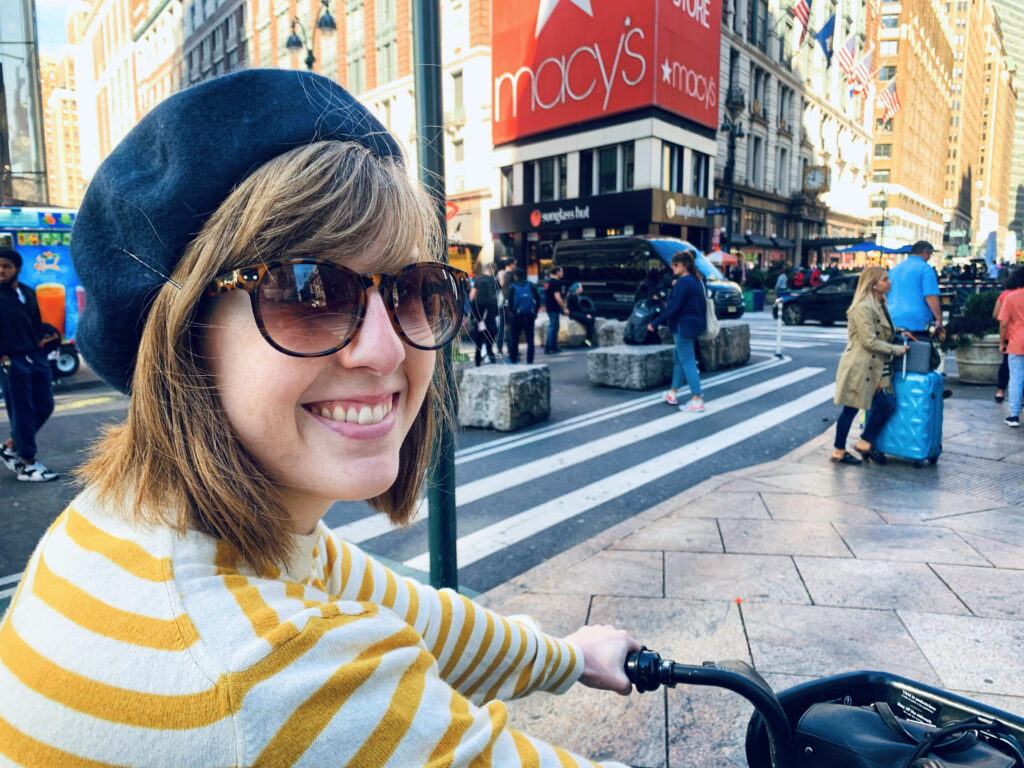 Headed to New York?
See more of our New York content here!