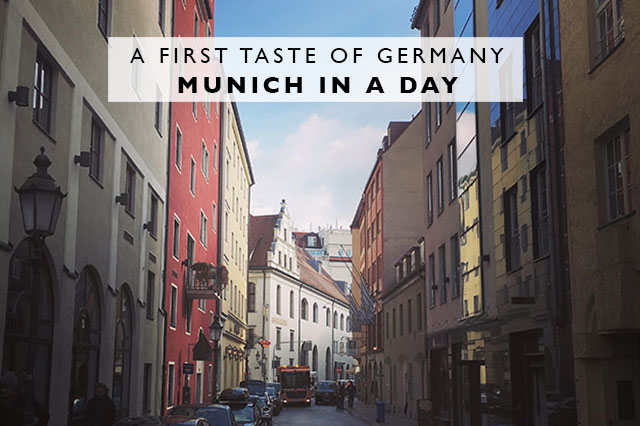 We arrived in Munich from Amsterdam in the late evening, so upon arrival, we took the train into the Central Train Station from the Airport, dropped off our bags at our hotel and then headed to get dinner.  I was most excited about the food for our time in Germany and it didn't disappoint!  We walked the quick 10 minutes to Augustiner Keller, one of the city's old beer halls and feasted on pretzels, Weiner Schnitzel, beer and apple strudel to name a few items.  It was the best meal of our whole trip!
The following day, we wandered out to explore Munich and see more of the city.  After wandering through the Marienplatz area of the city in the morning, we opted for a double decker bus tour of the city in the afternoon to see more of the area.  Overall, Munich wasn't my favorite, but the food made it worth it!
Traveling to Germany?
See all of my posts on the country here!