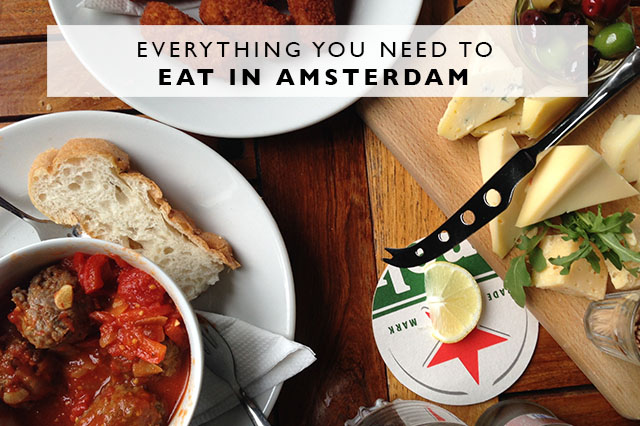 Nick and I are huge food people – we love great food and as we travel, that's always a priority for us.  Some cities have great food, others not so much but Amsterdam is one of the great ones.  There is so much to love about Dutch food!  So for some of my favorites here is everything you need to eat in Amsterdam!
Stroopwafels
I've been eating Stroopwafels since I was a kid and they are still a favorite.  When we'd fly back to the States from Saudi Arabia as a kid, we always flew through Amsterdam.  My aunt was obsessed with Stroopwafels and so every time we'd fly through Amsterdam we'd race through the airport to find them for her and bring them home.  Now they are available in the States and easier to find, but the best ones are still in Amsterdam.  Don't miss out on this waffle cookie sandwich with caramel in the middle.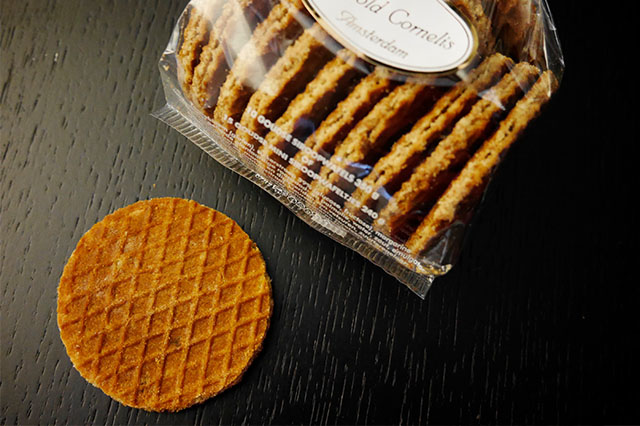 Dutch Pancakes
A favorite of ours when in Amsterdam, Dutch pancakes are sort of like a crepe but the filling just goes on top of the pancake instead of inside.  It's also a less sweet flavor – hence the sweet toppings you'll often find on a Dutch pancake.  I like mine simple – either just powdered sugar or a raspberry jam on top.  Nick often gets bacon inside of his and other savory toppings.  Most Dutch pancake restaurants will have a wide variety of choices!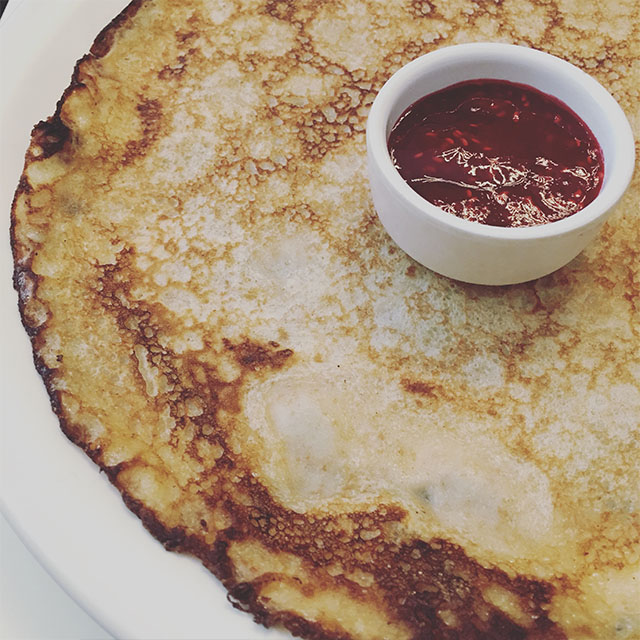 Gouda Cheese
We are big cheese fans so we always pick up cheese in Amsterdam, especially Gouda!  Our favorite stop to buy cheese is the Amsterdam Cheese Company which has locations throughout the city.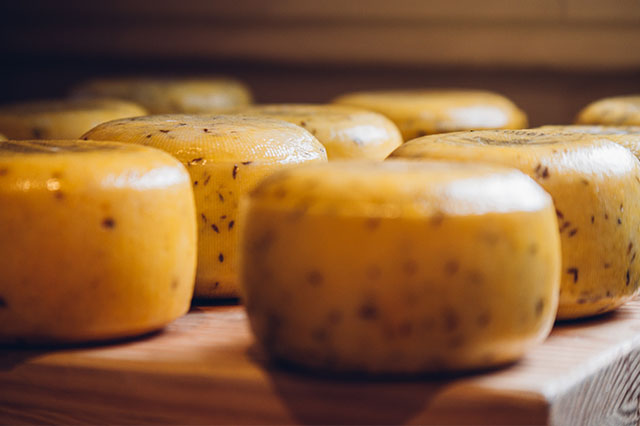 Heineken Beer
If you're a beer fan, Heineken is everywhere in Amsterdam.  A ton of cafes have signs outside advertising they have Heineken.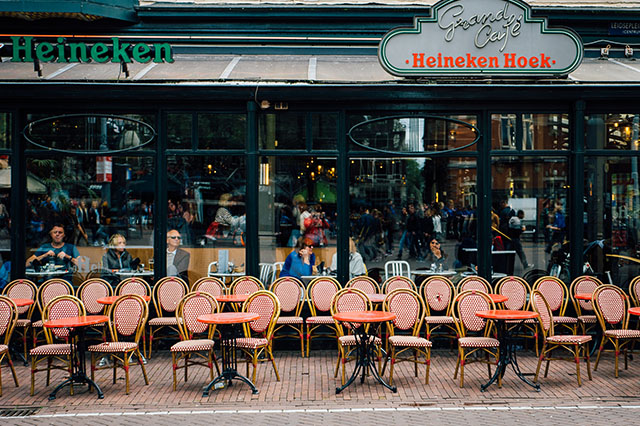 Bitterballen
You'll find croquettes and Bitterballen in a lot of places in Amsterdam – a deep fried meatball or cheese filled finger food which is delicious!  Similar in consistency to Spain's version of a croquette, but usually with more of a meat filling.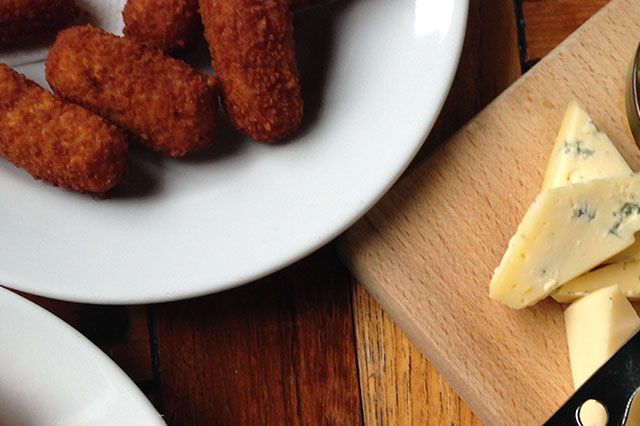 Traveling to The Netherlands?
See all of my posts on the country!