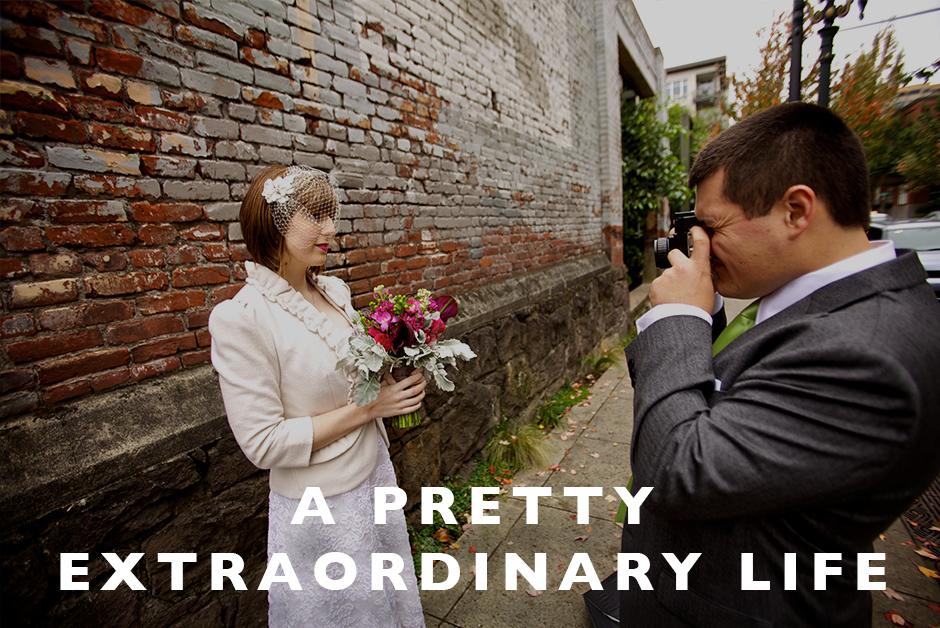 I think often in our modern society we're consumed with this idea of a "big" love, of finding that one person to complete you, of the idea that someone will walk into your life and all at once, everything is changed.  We see it in movies where all at once, everything seems to fit and everything is perfect.  We see it on social media as friends and family want us to see them and their partners in a certain way.  And yet, sometimes what gets lost in that "perfect" love we see all around us is the reality of real love, the every day partnership, the routine, the normal.
Today marks the anniversary that I first started dating Nick, 12 years ago.  At the time, we were just naive kids and yet, when I look back on our relationship, yes there have been pretty amazing big gestures and moments when I felt like we were on top of the world together.  And yet, what's held us together over these past 12 years, hasn't been those big romantic gestures or the "instagram" moments of our life – what's held us together are all the moments in between.
Some of those in-between moments have been wonderful, some memorable, many others not as memorable.  Some of them have been completely heartbreaking, the sobbing crying on the floor kind of heartbreaking.  Some of them have been completely routine, like watching Netflix in bed while on our phones trying to catch up from a busy day.  Some of them have been incredibly exciting like those moments traveling the world together or celebrating success in our careers.  Some of them have been deep sadness and some have been extreme joy.  In truth, a relationship is a series of moments, some big, some small, some good, some bad – but in the end, it's the string of those moments that makes a strong and steady partnership over time.
As I look back on these past 12 years together, I wouldn't have changed a thing.  We've weathered long distance and family issues and tragedies.  We've grown together and we've grown apart.  We've figured everything out as we go along. We've built businesses and traveled the globe.  We've chased dreams and made big decisions.  We've butted heads and disagreed.  We've learned from some mistakes and we're still trying to figure other things out.  But through all of it, what makes me the proudest of what we've accomplished is that 12 years later, through the good and the bad, we still want to be together at the end of the day.  We still would rather be at home in bed early watching Netflix after a long day than out with friends.  We'd still rather be together all weekend, cleaning the house or building Ikea furniture, than out during our own thing.  No matter what storms we've weathered over the years or what's in store for us for the next chapter of our lives, one thing is for sure, the small moments of a relationship are the glue that holds everything else together.  So enjoy that evening at home in your pajamas binge watching your favorite shows or the seemingly ordinary weekends doing housework.  Those moments, along with some amazing adventures thrown in here and there, make a pretty extraordinary life.