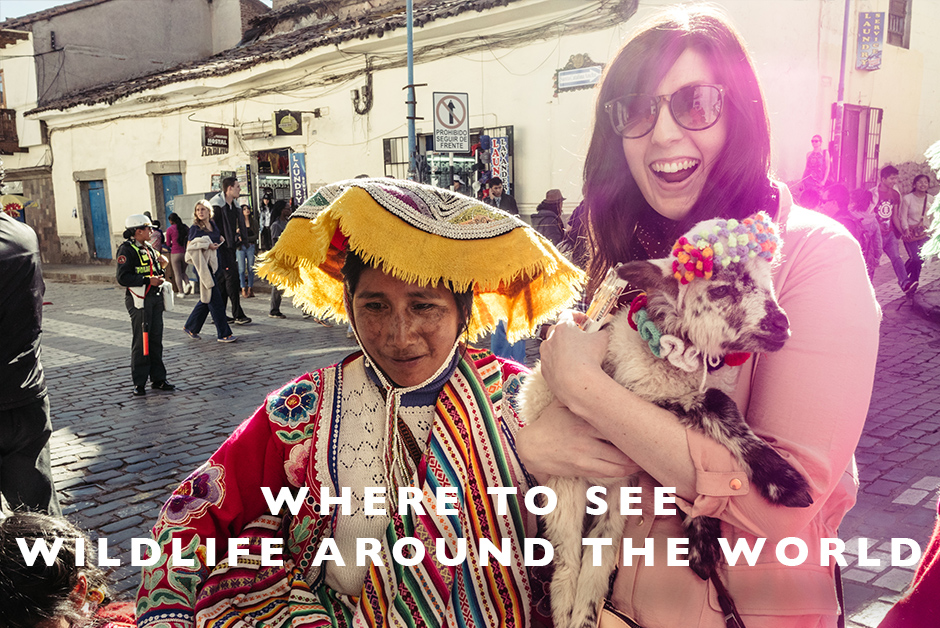 One thing that may surprise people that don't know me personally is that I adore animals.  And while I don't have any of my own at the moment, I love animals and often fall head over heels in love with them when we run into animals when traveling around the world.  Some destinations stick out in my mind as especially incredible when we've come across wildlife around the world and some places are especially incredible with the wildlife they offer a traveler.  So if you're like me and go crazy over animals, then these are places you have see and animals you have to fall in love with!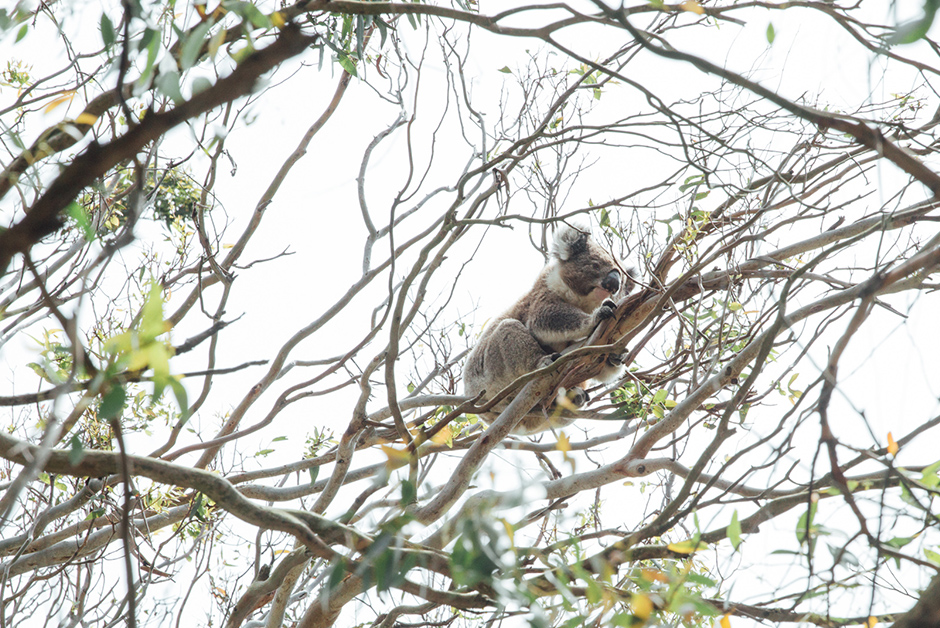 KOALA BEARS – AUSTRALIA
When driving along the coast outside of Melbourne, Australia we were told we'd come across an area just full of koala bears.  So we drove and drove and drove and when we were nearly giving up, we saw something move in the trees above us, pulled over to the side of the road and looked up at a whole group of wild koalas just hanging out in the trees right above our heads.  Some had babies on their stomachs, some were just munching away on the leafs.  Needless to say, it was a pretty incredible sight seeing koala bears in the wilds of Australia and one any animal lover would faun over.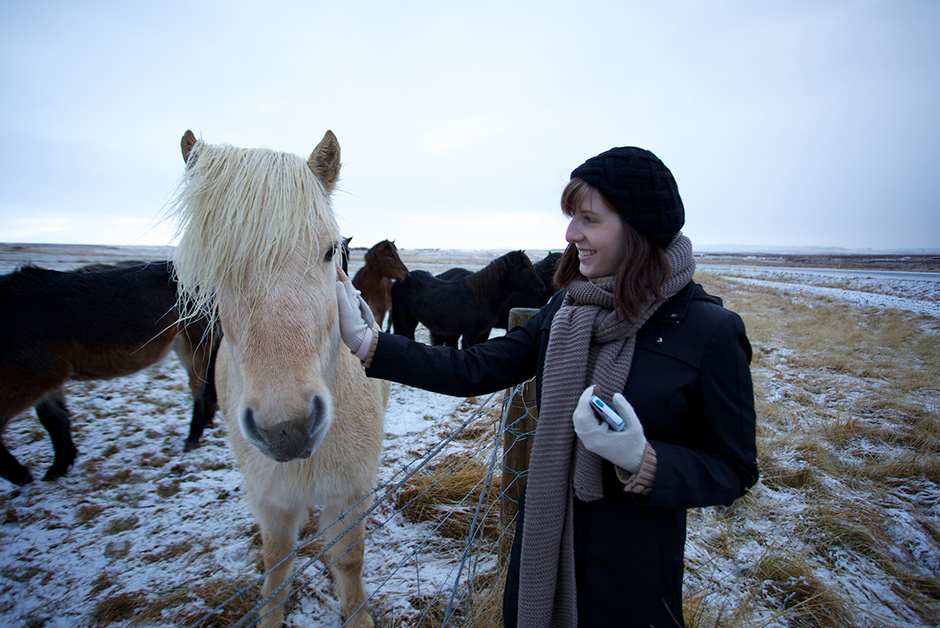 ICELANDIC HORSES – ICELAND
I've always loved horses and upon our first visit to Iceland all those years ago, I fell hard in love with the Icelandic horses.  Now, there is something extra magical about Icelandic horses and the way they are so friendly that sometimes it seems like it's all set by the country to make you fall in love with Iceland even more.  Icelandic horses are so friendly that they could be at the far side of the field as you stop on the other side of it, and within minutes you'll have them all the fence next to you, nuzzling your hands.  They are long haired and beautiful and one of my favorite parts of visiting Iceland.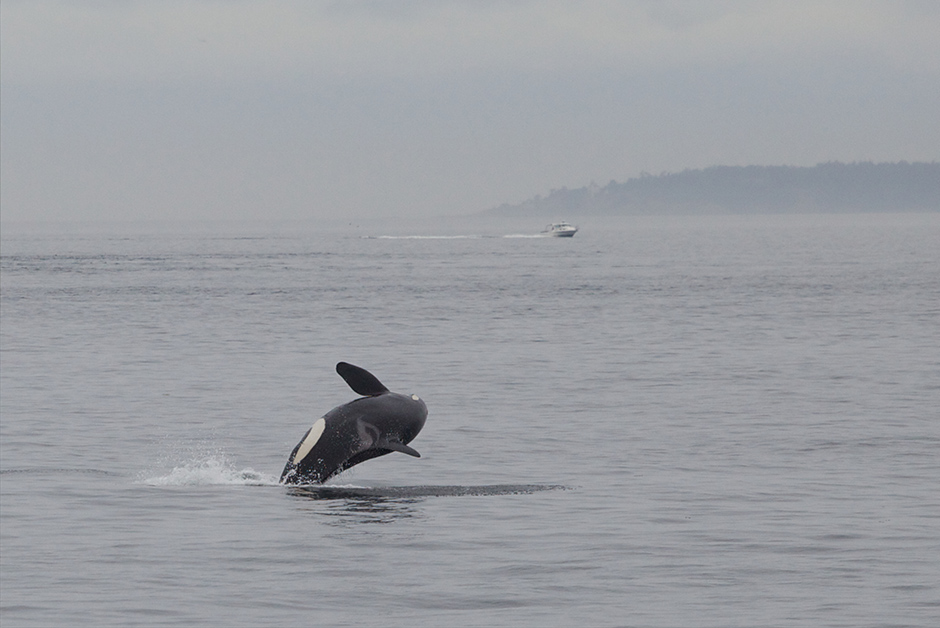 ORCAS – SAN JUAN ISLANDS
The San Juan Islands off of Washington State are gorgeous in their own right and the scenery is beautiful there.  Over Memorial Day a few years ago, we spent a day driving around San Juan Island and had just pulled into the parking lot of  Lime Kiln Lighthouse when people starting shouting.  We asked what was going on and they said a pod of orcas had just shown up right off the shore.  We ran down the little pathway through the forest toward the lighthouse and spent the next hour sitting in awe as we watching the whales jump in and out of the water, putting on a show for the small crowd that had emerged.  At the time, I really wasn't feeling well (it ultimately ended up being Strep Throat) but at the time, I hadn't a care in the world as I watched in wonder at these magnificent creatures.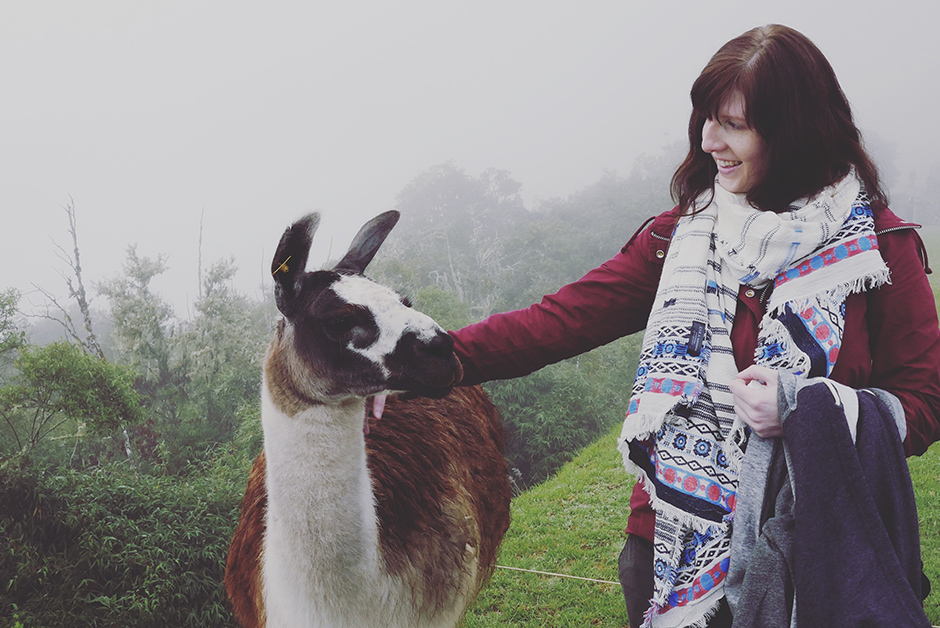 LLAMAS – MACHU PICCHU
When we went to Machu Picchu, we woke up our second day there before the dawn to be in line at the entrance to get into the park right before sunrise.  Now the day before we had scoped out where we wanted to head for the sunrise that next day and the spot Nick wanted to photograph from was way up high on the hill, going up very steep ancient stone steps.  So that morning we got into the park before the dawn, we headed straight up.  With the alititude and it being 5 in the morning and me not being very good at hills already, I had to stop half way up.  So I sat down on a rock and told Nick to head on up on his own and I'd watch the sunrise from where I was.  He did go up to the top and yet, about 15 minutes later came back to where I was and said, "I have good new and bad news.  The bad news is that it's still a pretty steep hard climb to the top, but the good news is that there are a whole bunch of llamas at the top."  Literally with that, I picked myself up and headed on up the mountain without another word.  You see, he knows, you mention there are cute furry animals at the top and I'll get myself up there.  Needless to say, making into the top and spending the next hours hanging out with llamas at Machu Picchu is still at the top of my list for the best trip ever.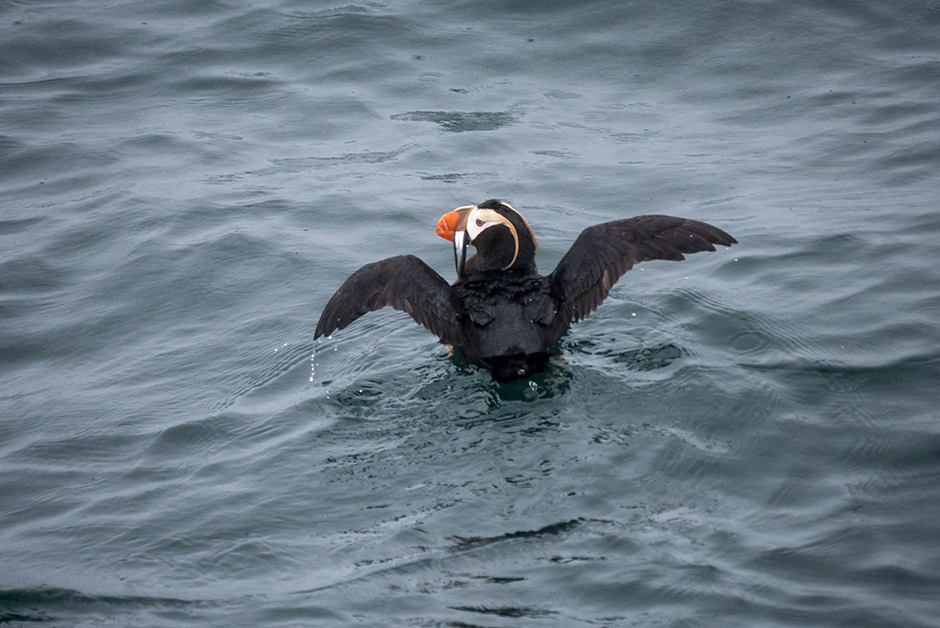 PUFFINS – ALASKA
While puffins are most well known to be seen in Iceland, in all our trips to Iceland we've still never seen them there.  However, on our visit to Alaska and cruise of the Kenai Peninsula, we saw our first puffins and I couldn't have been more excited!  Our wildlife cruise allowed us to see all sorts of animals in the wild, but for some reason, the puffins were a huge plus!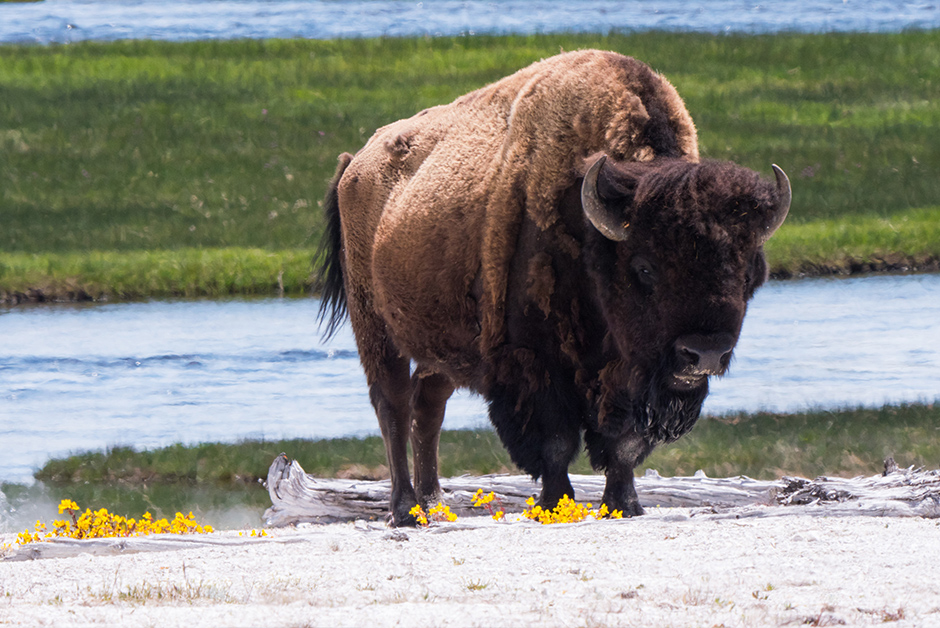 BISON – YELLOWSTONE NATIONAL PARK
When driving through Yellowstone, you'll see wild bison everywhere!  I was envisioning them off in the distance or seeing one here or there, but no, they are everywhere!  And on top of that, they come up super close to tourists and at times, I wanted so badly to just run up and hug them.  Don't worry, Nick (and the National Park security) stopped me every time.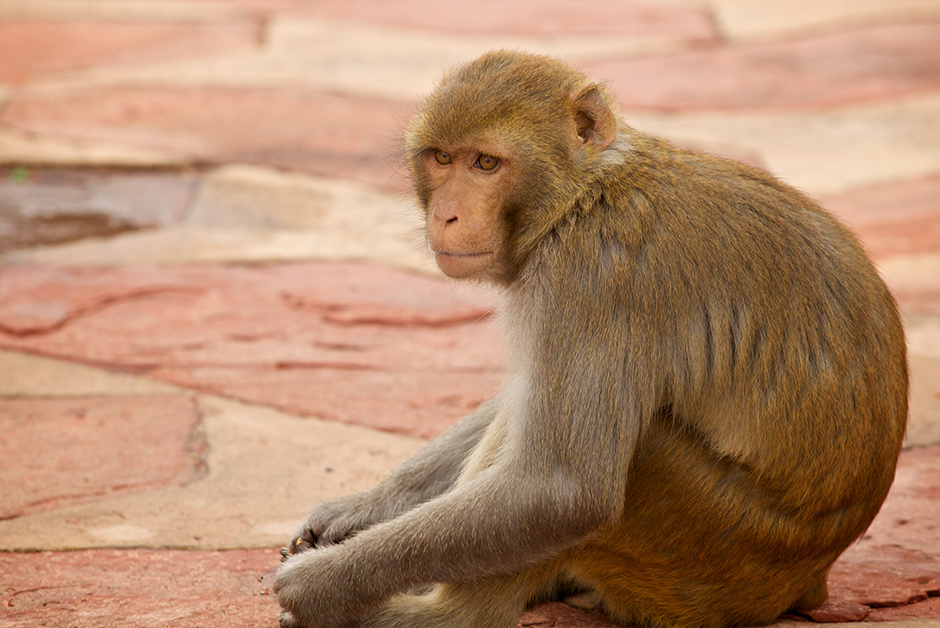 MONKEYS – CAMBODIA
While monkeys can often be a nuisance and in many countries, carry a lot of diseases, there is still something that I love about a furry monkey running around.  In Cambodia while exploring the Angkor temples, monkeys were part of the experience.  Running along side you, sleeping around in the temples and finding shade in the forest, and while I refrained from interacting with them, they are still super cute!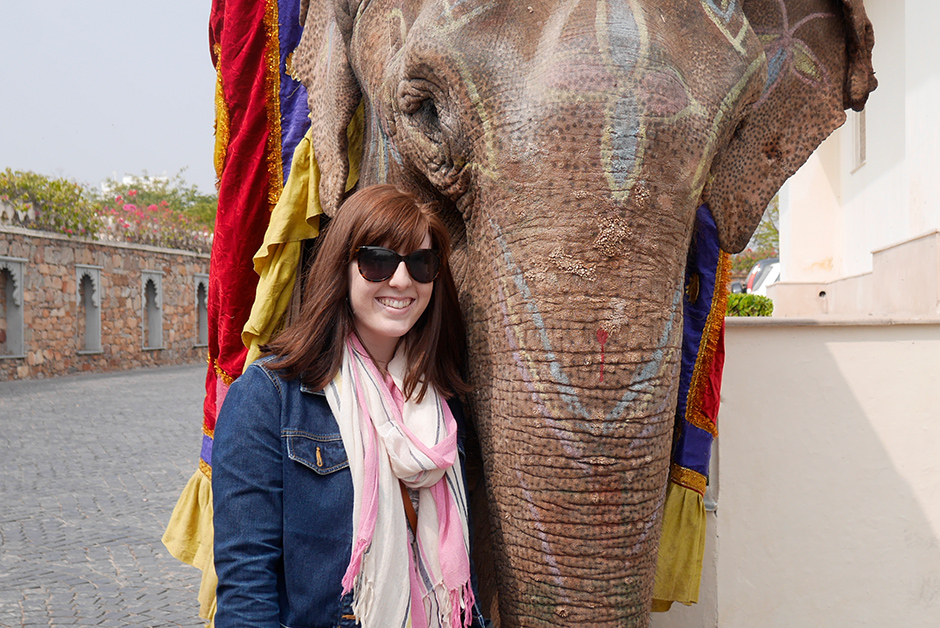 ELEPHANTS – INDIA
I've always loved elephants and a few different times in my life I've had the privilege of interacting with these magnificent creatures, but while in India, we had the change to spend some time with an elephant and the experience, like the other times I've had, was truly magical.  Elephants have an ease and a wisdom to them that not many other creatures have and India is an amazing place to have an experience with one that you'll always remember.