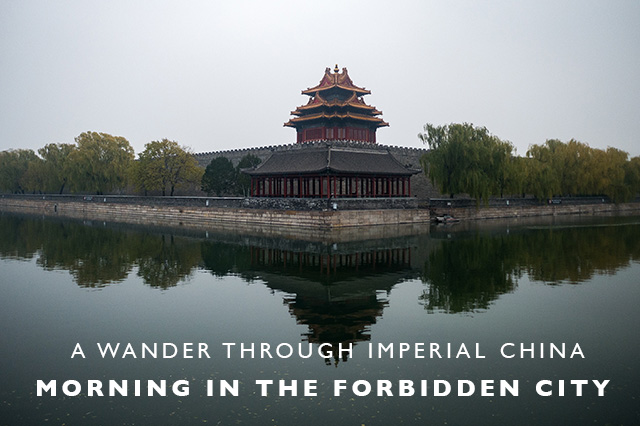 Out of all the stops we were hoping to make in Beijing, the Forbidden City was high up on my list.  An imperial complex of palaces, gardens and meeting halls, this ancient area of Beijing is the mark of Imperial China.  The complex is huge and you could spend hours wandering the entire thing, surrounded by a moat and a high wall.  We chose to make our way through the center and down one side, which turned out to be a long endeavor anyways.
It was freezing cold while we were there so we opted half way through to stop for a green tea and to warm up a bit inside one of the cafes on site, but the whole thing took us about 2.5 hours to make it through.  From palace rooms to small gardens, from open meeting halls to intricate private areas, the Forbidden City is truly a site to be seen in Beijing.
Traveling to China?
See all of my posts on the country!