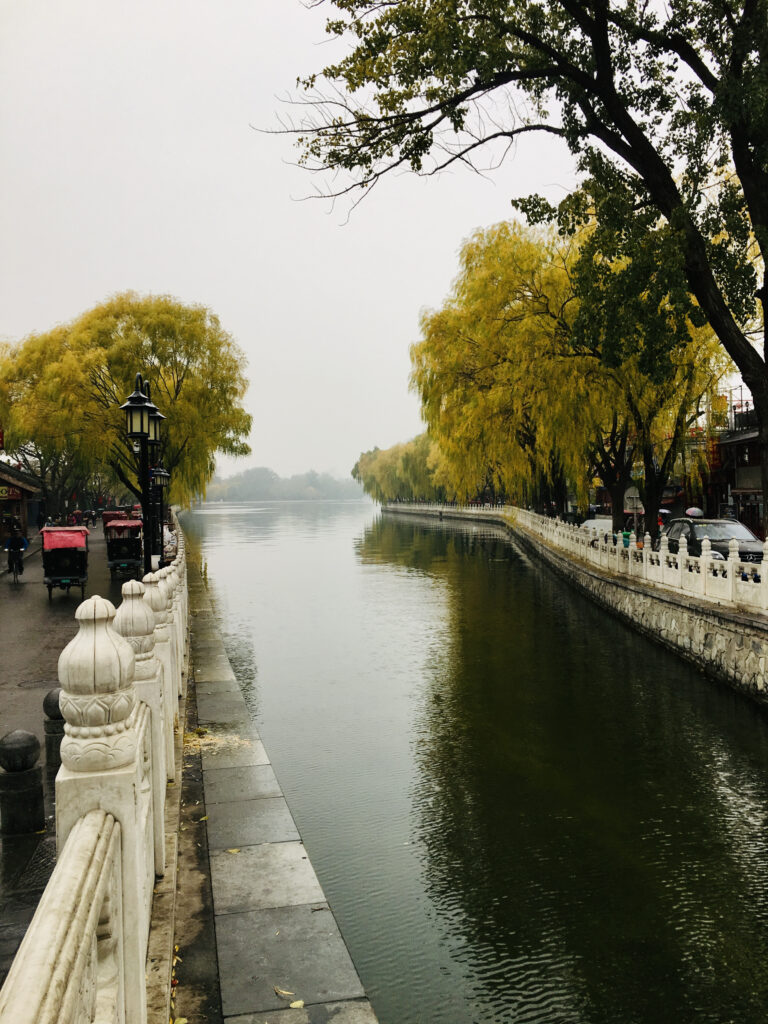 After the Forbidden City, we wandered a bit further North to the Hou Hai area of Beijing, through hutongs and back alleys until we made our way to the lakes.  I had seen an Instagram about this area a long time ago and saved it, thinking it'd be a great spot for us to stop in Beijing.  Without knowing much about the area, other than it was an older section of the city, we didn't have much of an expectation.  But as soon as we wandered up to the first lake of the area, outlined on each side of the water with old sections of Beijing, we were blown away.  This area by far ended up bing my favorite in Beijing.
Shops and restaurants line the small lakes and small bridges with hanging red lanterns guide your way around.  We wandered the area for a while, taking in all the small shops and restaurants and then stopped for Hot Pot on the way back for lunch.  I would for sure recommend this area to anyone headed to Beijing – it was a quiet respite away from the modern busy areas of the city!
Traveling to China?
See all of my posts on the country!