A couple weekends ago, Nick and I drove up to Seattle (which is only a 2.5 hour drive for us) and spent the weekend in the city. I was taking my certification exam up there all day on Saturday so we drove up Friday after work and spent a lovely Spring evening wandering around downtown Seattle. We ate at one of our favorite restaurants and took in the gorgeous warm evening. Saturday, I was at the Art Institute of Seattle all day for my Practicum exam (basically 8 straight hours of drafting), followed by dinner at Palomino downtown, one of our favorite Seattle spots, and a quick stop through the brand new Zara before heading back to our hotel for an early night in after a very long day. Sunday we had brunch with my brother who lives in the area at the delicious Toulousse Petit in Queen Anne (thanks for the recommendation Erica!), which was delicious and then got on the road to head home.
It was a quick weekend but a lovely one at that. I always enjoy visiting Seattle and we got lucky with beautiful Spring weather and a nice little escape. We stayed at the recently renovated Kimpton hotel Vintage Park, which was fantastic and a hotel review will be on the horizon for that, but for now, here are a few photos from the weekend and some that Nick took while I was at my test all day and he wandered around the city!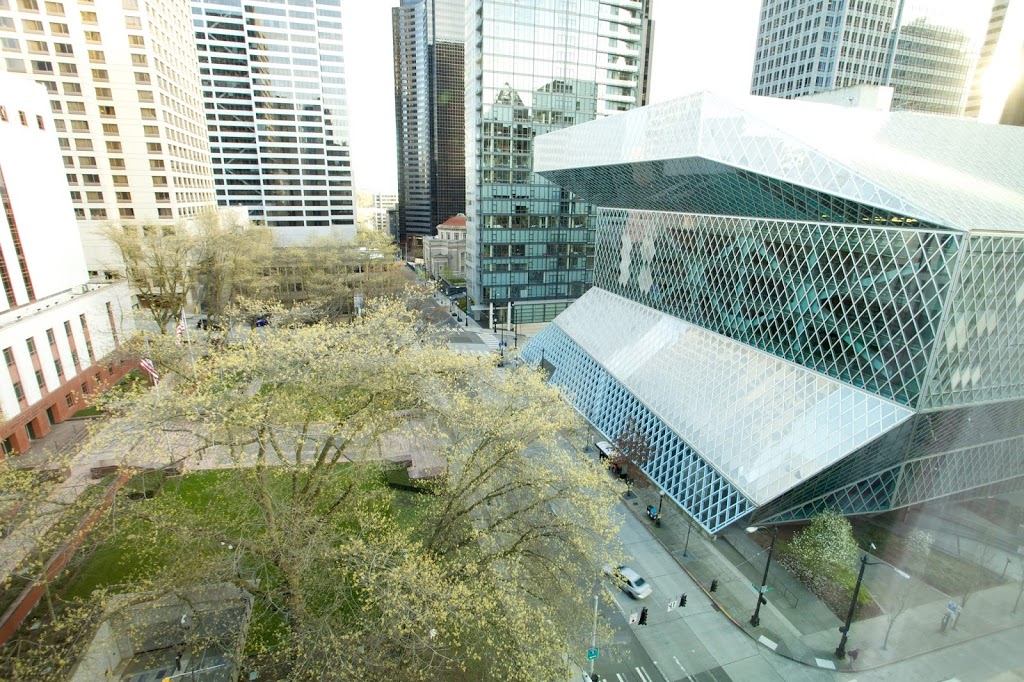 The gorgeous view from our hotel room including a view of the Seattle Public Library designed by Koolhaus.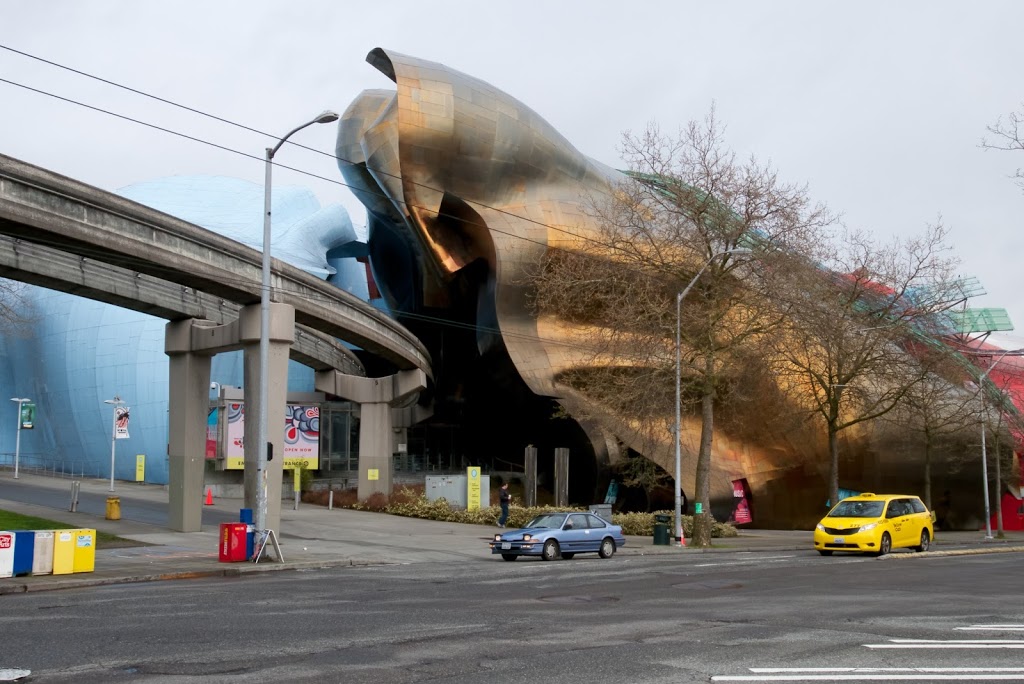 The Experience Music Project by one of my favorite architects : Frank Gehry.