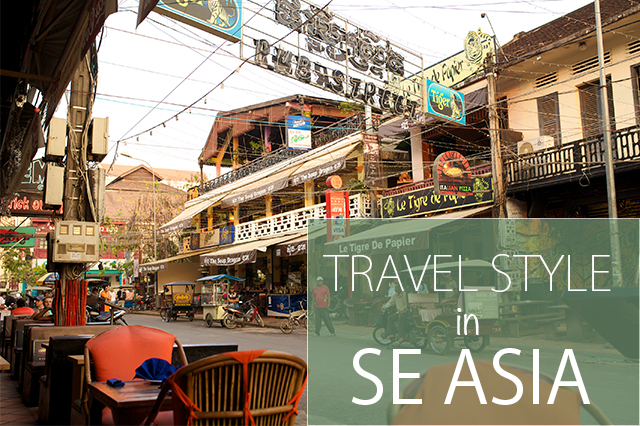 We are back from a lovely weekend in New Mexico and I can't wait to share all about our trip, but as we get readjusted this week and take a few days to edit photos, I'm continuing on with some of our Asia trip posts I still want to get to and finish off, starting today with what to pack for a trip through SE Asia.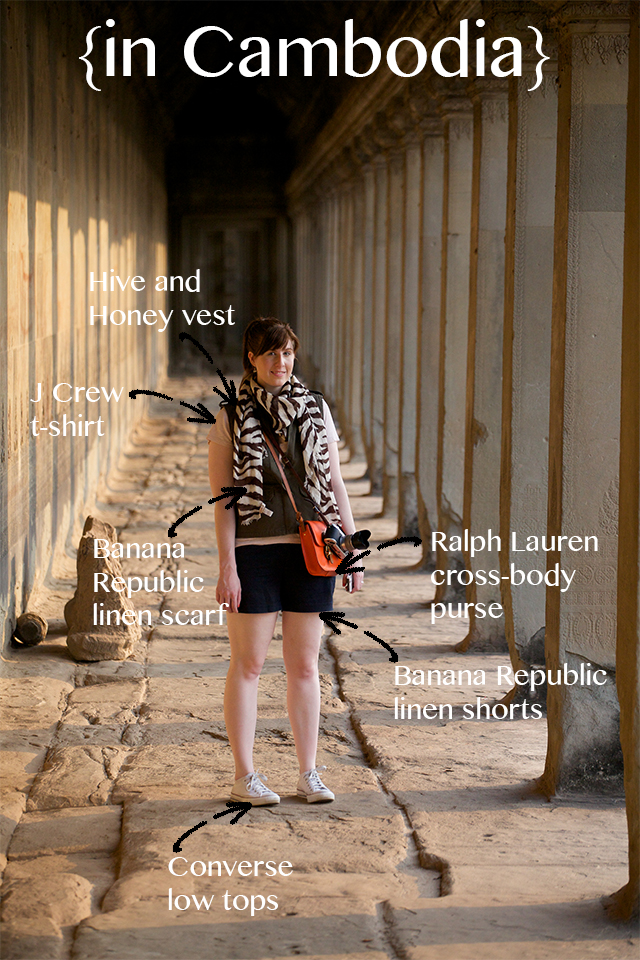 On our first day in Cambodia, we ventured out to the temples in the early afternoon when it was still quite hot, so I wore linen shorts and a short sleeve t-shirt to stay cool, but added a vest and scarf knowing that in the evening it would get cooler.  I was glad I had the extras to stay warmer as we ventured out to the Night Market in Siem Reap that night and the temperatures dropped a bit as it got dark.  Most everything I wore was linen or cotton, fabrics that breath, since it's so hot and humid in Cambodia.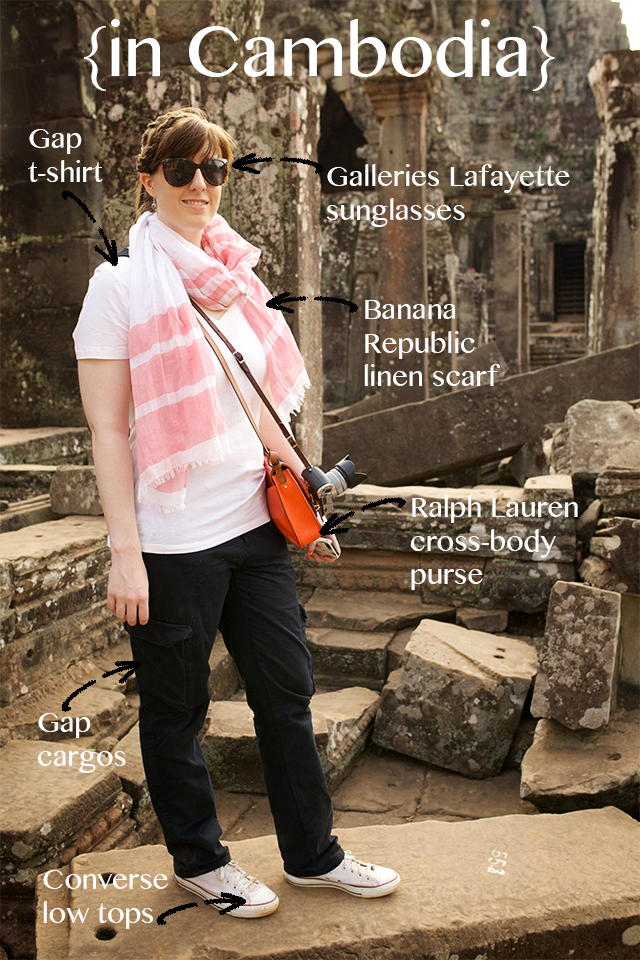 Our second day in Siem Reap, we headed out in the early morning and were going to be sitting waiting for the sunrise, so I wore dark cargo pants.  Not only did they help to keep my legs covered while it was cool, they were also a dark color and didn't show the dirt as much as lighter colors would.
Comfortable shoes are a must as we spent a lot of time wandering around and climbing in and out of temples and a comfortable cotton t-shirt and linen scarf were a great combination.  A cross-body bag is also a must, as it was small enough to not be heavy and easy to throw over my back when we were wandering around.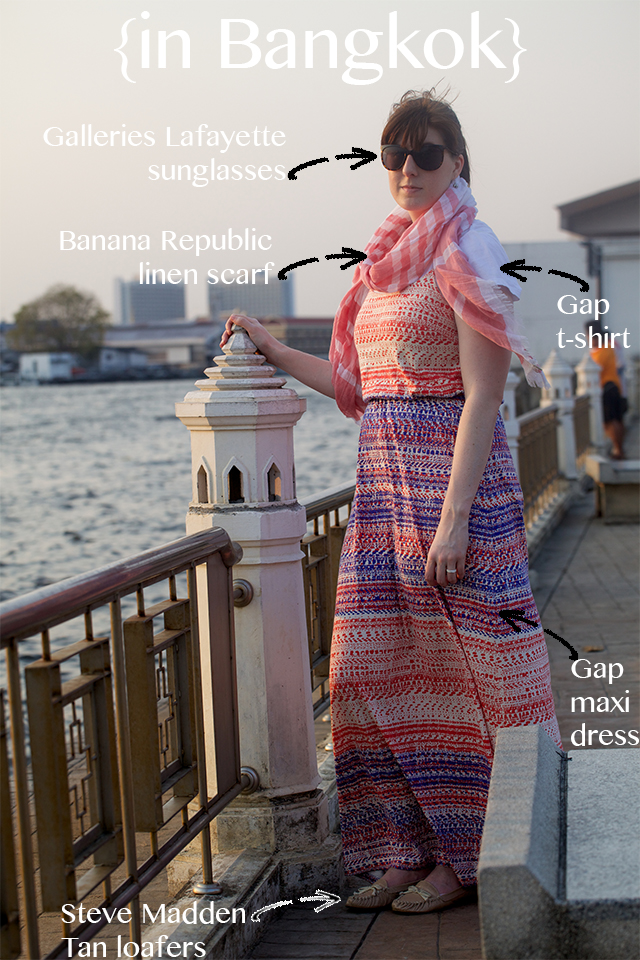 In Bangkok, one thing I had heard from people was that the temples don't let you in showing bare legs or shoulders.  Thinking of that, I wore my cotton Gap maxi dress during our time there.  As it turned out, we didn't actually go into any temples although this made for a really comfortable outfit for wandering around anyway.  It wasn't super hot in Bangkok when we were there so it was comfortable for the temperature.  I threw on a scarf as well knowing we'd be out until after dark and it did really get cool as we headed back to our hotel after night fell.  I wore my loafers that I wore in
India
so that my feet didn't get too dirty and they were comfortable to walk around in.
Overall, I went for comfort in both locations that we visited in SE Asia.  The heat really makes for something to think about when packing for locations in this area of the world, as your outfits will really revolve around the temperatures.  Also keep in mind that many of the cultures in SE Asia do have restrictions on dress when visiting temples, so look it up beforehand and dress appropriately!