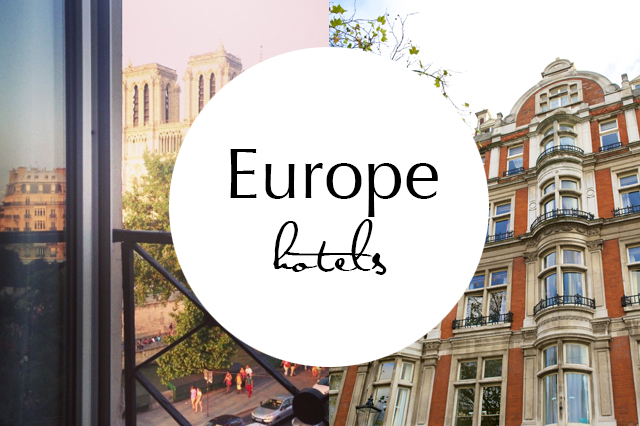 For our stop in Paris on this past trip, we decided to do something different in terms of lodging.  On our previous trips, we've fallen in love with a couple different hotels, our favorite being the Le Notre Dame Hotel and it had become our regular spot in the French city.  Though with a $350/night price tag, we decided for this trip, since we were there for 3 nights, we wanted to save a little money and try something different by renting an apartment.  Hence, our first experience with AirBnB was born and I can say overall, I was pleased with the experience.  
APARTMENT on the ÎLE ST. LOUIS
Paris, France
A-
What I Loved
Decor –
The thing that first caught my eye on this apartment was the lovely decor.  The apartment is furnished perfectly with so much character.  The rock wall, the wood beams on the ceiling, the furniture, the ladder, everything screamed "cool Paris apartment." And in person, it did not disappoint.  Come to find out, the owner's dad is an interior designer and you can really tell.
Location –
The location of this apartment is another big reason of why we picked it.  We love the Ile St. Louis and many of our favorite spots are on the island, our favorite boulangerie, our favorite restaurant the St. Regis Cafe and it's also really central and a great spot to be based.  Knowing the apartment is in that area, was really convenient and a great selling point.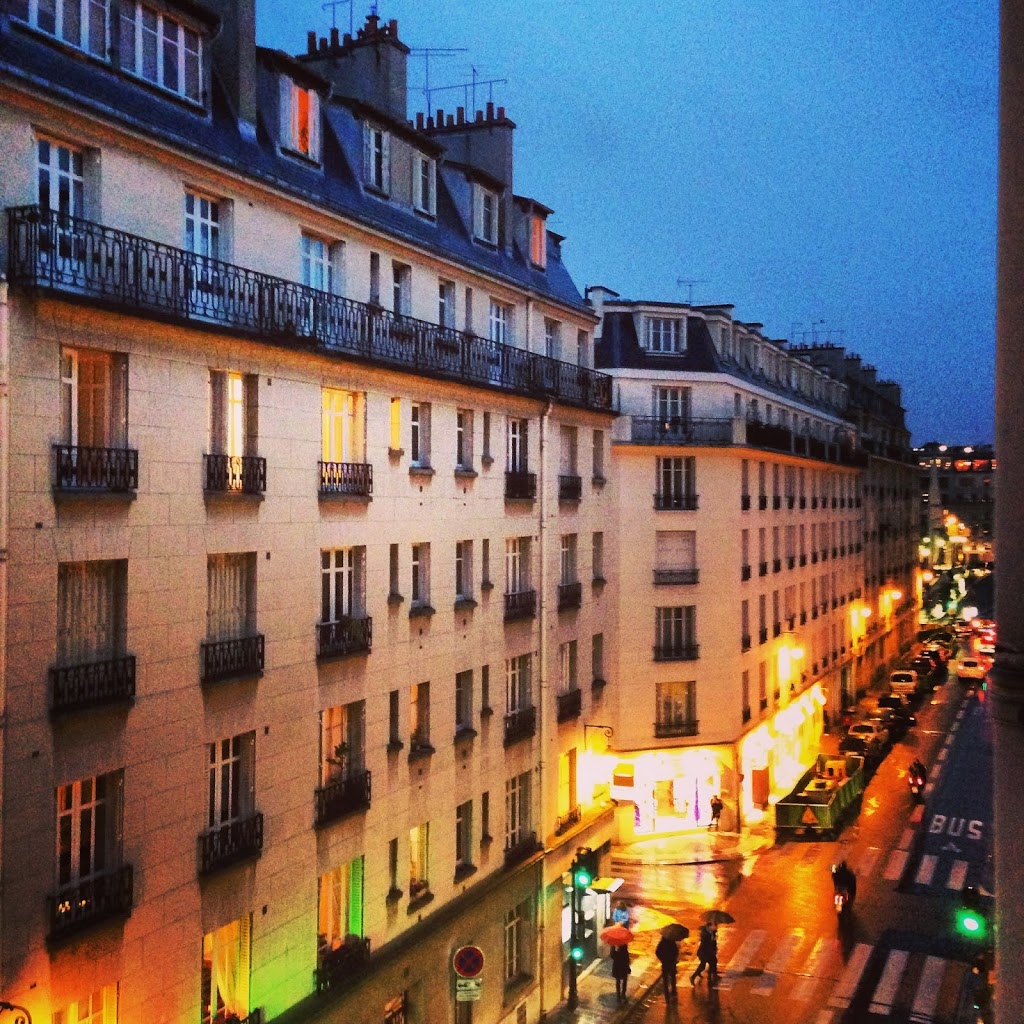 The view from our windows.
Comfortable Bed – I was actually most nervous about staying in an apartment not knowing if the bed would be great.  I really like a good bed and a long night's sleep, particularly when traveling, and the bed in this apartment was great.
Good Wifi – Another thing I was curious about, but the wifi here was great.  The owner's gave us the passcode when we arrived and it worked perfectly the entire stay.


What I Didn't Love
Stairs – The apartment is up 3 flights of wooden windy old stairs and believe me, by the last day we were swearing every step up.  It's killer, particularly with suitcases or heavy bags.  Of course this is something you can deal with, but to keep in mind.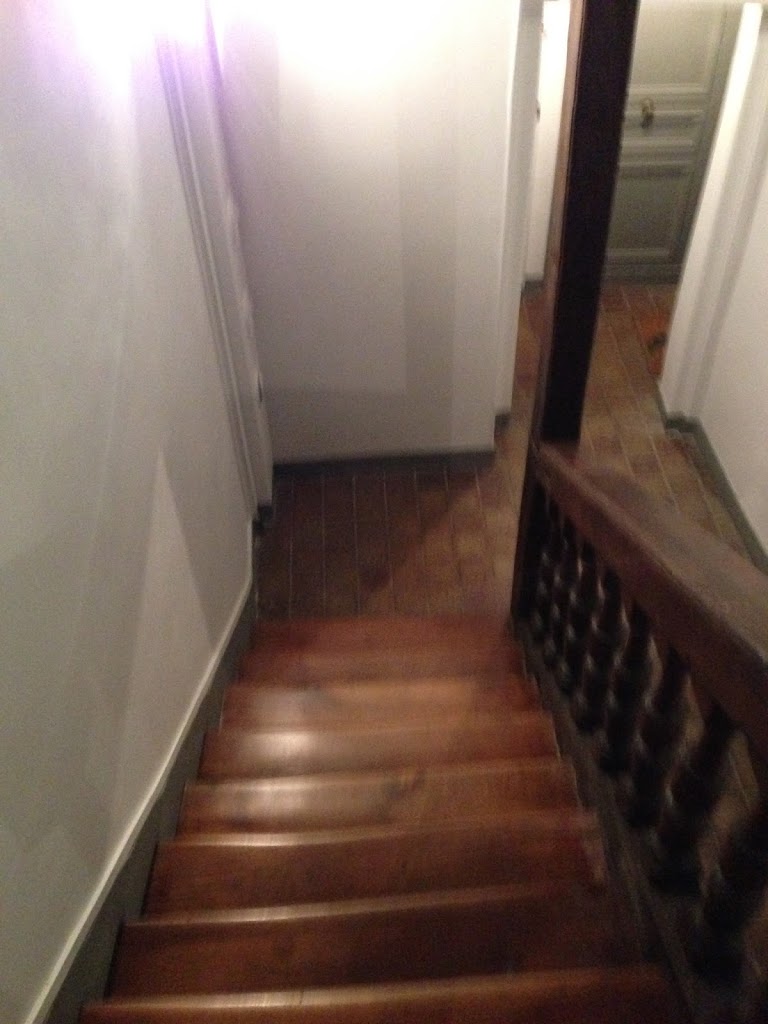 3 flights of these wooden stairs were hard to climb.
Towels – I wasn't crazy about the towel situation in the apartment truthfully.  There were no hand towels, only washcloths and only a few of those.  I did miss having fresh towels every day like in a hotel, but it would be an easy fix to just bring a couple small towels of your own, which I would totally do next time.

Notes to Keep in Mind
Read the reviews of the Renter – I read through every single review from this renter before we booked because I wanted to make sure other people had good things to say.  You can tell a lot by reviews, for hotels and apartments online, they are the best way to get real information about the place.  But also keep in mind that you should take everything with a grain of salt, some people just complain to complain, so try to figure out what's important that they're saying and what's not.

Be Comfortable but Polite – Particularly when renting an apartment, it's important to make yourself comfortable but also be polite with the space and with your neighbors, even more so that in a hotel.  Put things back they way you found them, don't open cabinets you're not supposed to or make an effort to clean up a bit before you leave.