Apartment in Reykjavik
Reykjavik, Iceland
While in Iceland on this most recent trip, we decided to spend a few more days in Reykjavik than we normally do to catch up on work while traveling.  Since I was still virtually teaching classes and Nick had calls, we knew we wanted to have an apartment with multiple rooms so that we could each be working at the same time and not interrupt each other.  We decided on a 2 bedroom apartment right behind the Hallgrimskirkja Church and it was so perfect for the few days there!
LOVE
Location – Honestly, this was a huge selling feature of this apartment for us.  Right behind Hallgrimskirkja Church, we were walking distance to everything that we needed in Reykjavik.  It was also a little quieter than the main streets in the city so it was nice being a few blocks away but still close to everything.
The Space – Hotel rooms in Europe are notoriously small so having this apartment with multiple rooms was really nice to have the extra space!  We used one bedroom for a closet and put all our suitcases in there, slept in the other room and then had the kitchen and the living space so spread out in.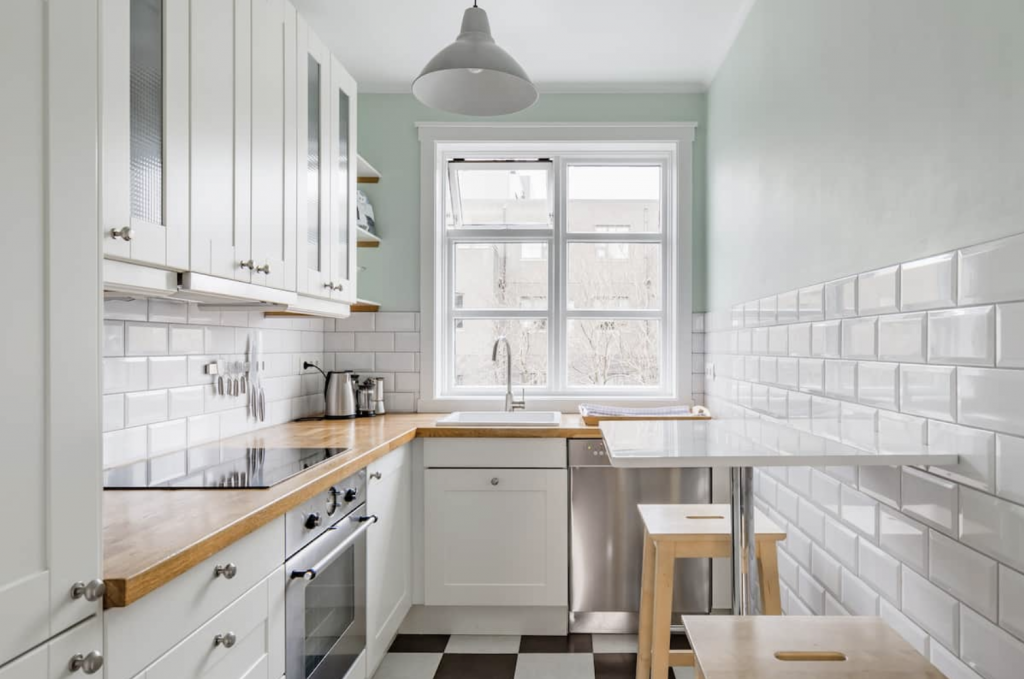 Easy Parking – We had a rental car with us the whole time we stayed here and we had parking right in front of the building for no charge the whole time.  It was not hard to find parking and that was definitely a huge perk!
Design – Another reason I booked the apartment was the cute Scandi design of the space.  It was perfectly appointed and the design felt planned but also super comfortable.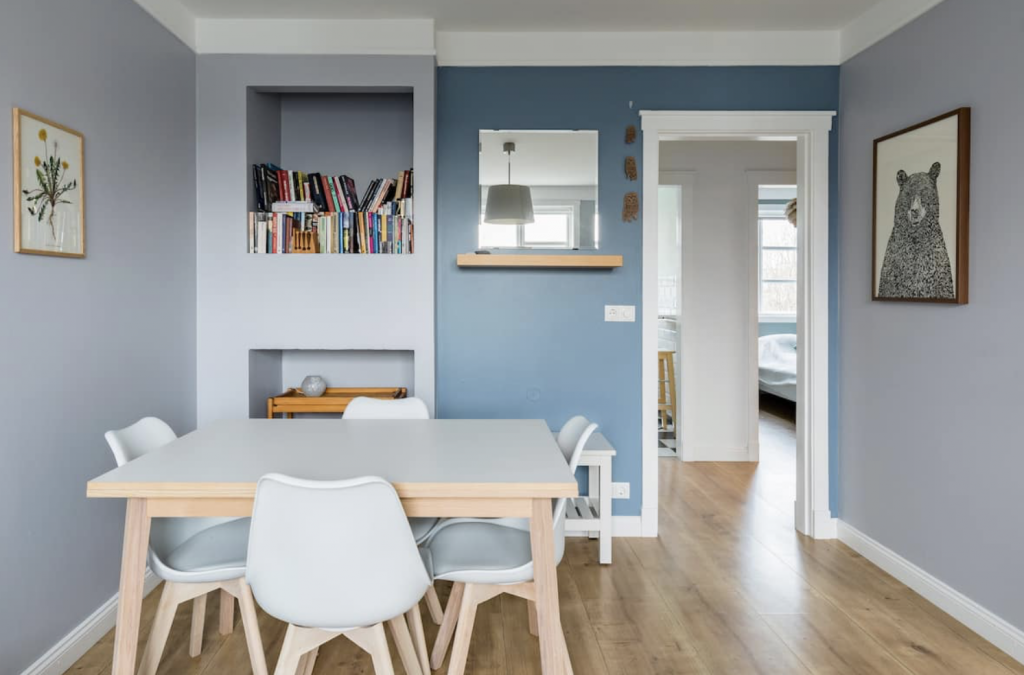 DIDN'T LOVE
Wifi Connection – I was teaching a virtual class while we were there and while the reviews said the wifi was good, it definitely cut in and out for me while teaching over Zoom.  It was fine for most stuff but was a little spotty for doing video calls.
Dryer Didn't Work– We did do a load of laundry while there and while the washer worked fine, we never could get the dryer to actually dry clothes.  Not sure what the issue was, but we never could get it to work and had to hang stuff out to dry.
NOTES TO KEEP IN MIND
Park on the Street right in Front of the Building –  The parking is super easy right in front of the building and it is free.
Be Prepared to Walk–  Even though we had a car the entire time in Reykjavik, it's easier just to walk everywhere!  So dress for the weather and just head out on foot while staying here.
Headed to Iceland?