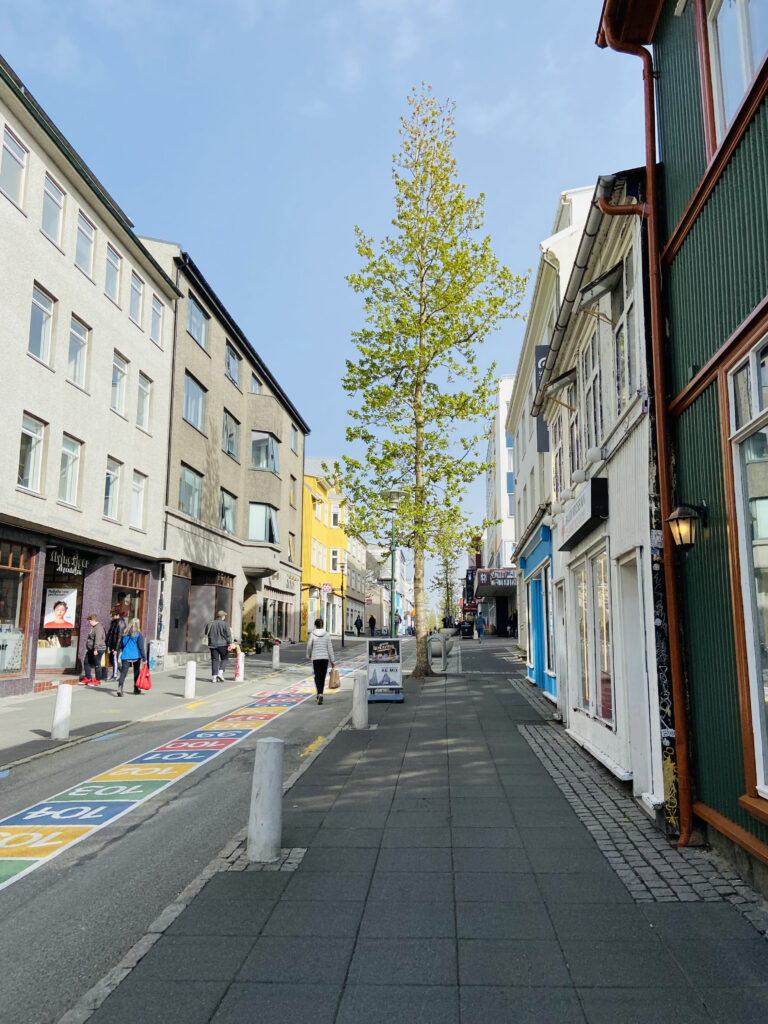 Over the years of visiting Iceland, the capital city of Reykjavik has gone from sleepy Nordic town to vibrant, hip city!  On this last trip to Iceland, I was amazed at how much has changed over the last 10 years but even in the last few, Reykjavik is now a thriving city with so much to offer.  From amazing food to hip locals and high-rises being built on almost every corner, there is so much to see and do in Reykjavik!
Eat, see, do
Eat: 
-Hlemmur Mathöll – an amazing food hall that has an array of spectacular restaurants – our favorite spot in the food hall is Krost and the food is amazing!
-Brauð & Co. – this amazing bakery is a must-eat in Reykjavik and I fell even more in love with it this last trip when I found out they have vegan croissants!
-Ítalía Veitingahús – this is an incredible Italian spot right in the center of Reykjavik that has become a new fave
-Reykjavik Roasters – for the best coffee in town, this spot serves up delicious coffee
-The Coocoo's Nest – this amazing spot down by the harbor in Reykjavik is the perfect brunch spot
See: 
-Hallgrimskirkja Church – this stunning church on a hill overlooking the city of Reykjavik is a must see
-City Center – the main city center of Reykjavik is super walkable and is filled with lots of little shops and restaurants but dress warm – the weather in Iceland can change suddenly!
-The Pond – this body of water in downtown Reykjavik is a beautiful area of the city and if you happen to be there in the Winter, it freezes over and you can walk on it!
-Sun Voyager Statue – this is a famous statue on the waterfront in Reykjavik and is pretty spectacular at sunset
-Grotta Lighthouse – while you definitely need to drive to this spot as it's a little outside of the main area of Reykjavik, this spot is a great one to see the Northern Lights from in the Winter as it's just slightly outside of the light pollution of the city
Walk
 Around on Foot
While Reykjavik is a little hilly, it's still really best to explore the main area of town on foot.  The small streets are so fun to walk around and you'll get to experience all the colorful buildings and tiny little shops that abound.  Just remember to dress warm, no matter what time of year you're there, as Iceland's weather is always quite unpredictable.
Rent an Airbnb
We did this for the first time in Iceland this past trip and it was a such an amazing addition to visiting Reykjavik.  Our apartment was located just behind the Hallgrimskirkja Church and it was the perfect location to see and eat our way through Reykjavik!
Headed to Iceland?