Apartment in Sevilla
Sevilla, Spain
In the last few years, we've started staying in apartments more and more when we travel as a way to keep to ourselves more during the COVID years, as well as being able to stay a little bit more like a local in our destination.  We've also enjoyed having a bit more space than we would in hotels and when booking for Sevilla, I knew locate would be super important.  When I came across this apartment rental and saw the location and the beautiful photos, I knew it would be perfect and it definitely was!
LOVE
Location – Probably the best thing about this apartment, it's literally across the street from the Sevilla Cathedral in Old Town Sevilla and has the best access to explore the city.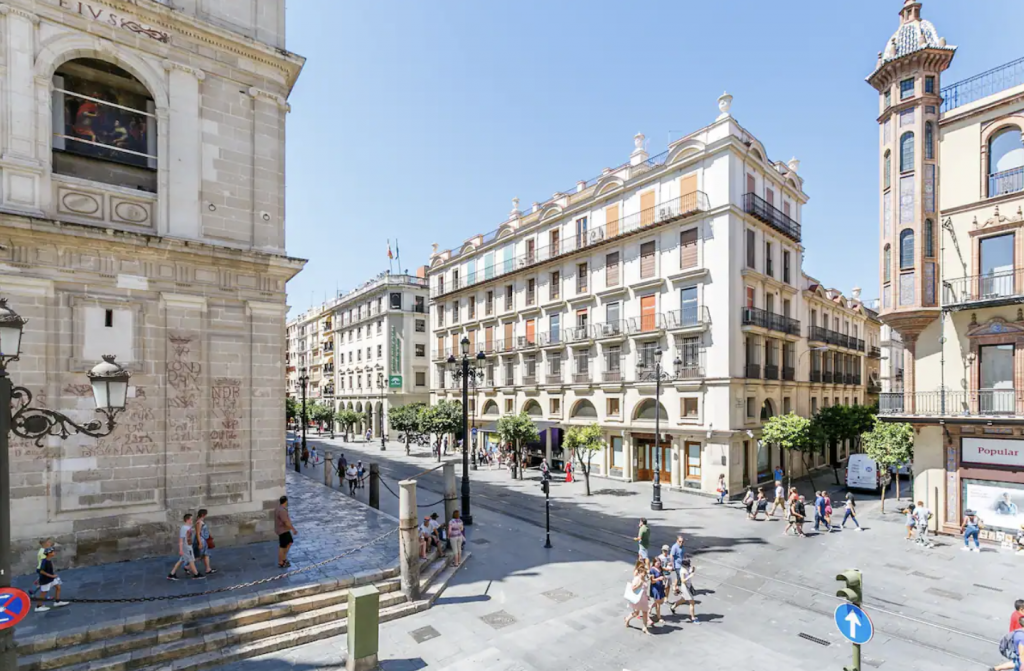 Design – I'm still specific on apartments that they have a design I like and this one was beautifully designed and totally unique.  A lot of AirBnB's these days are just Ikea furniture, but this one was filled with beautifully sourced items and had a very cozy and elegant feel.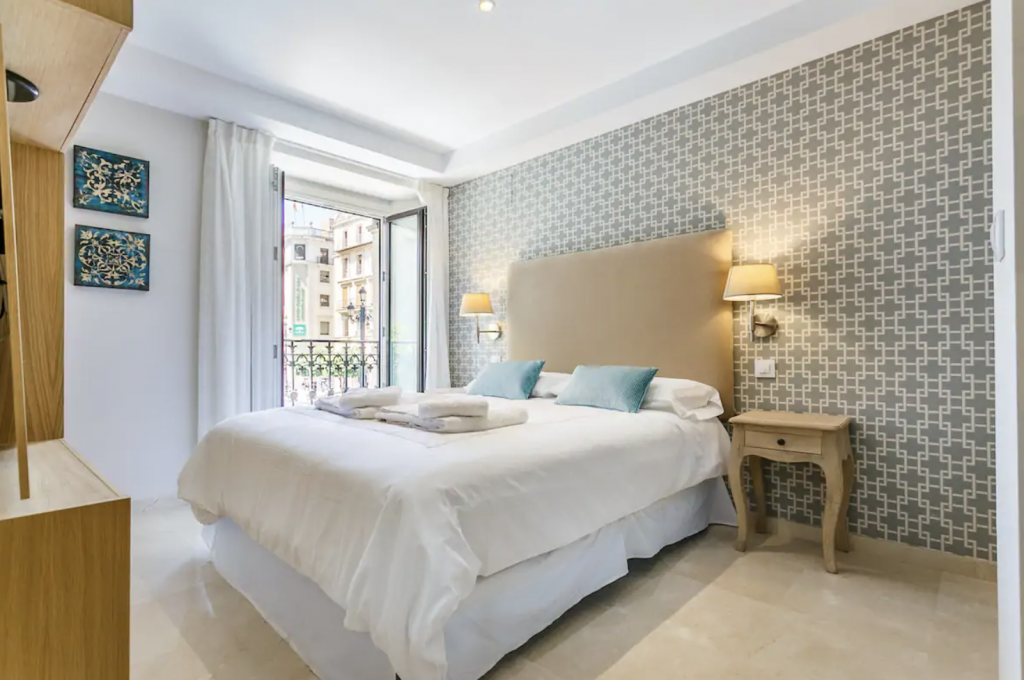 Size– While this apartment is only a studio, it felt roomy and we had lots of space to spread out during our stay.
Washing Machine– It's really nice when staying in apartments if they have a washing machine and this one did in the unit which we used.
Starbucks– To make our stay even more convenient, there is a Starbucks in the base of the building which made my morning coffee run so easy.
AC– I had a horror story once in France when the AirBnB said they had AC and we arrived in a 105 degree heatwave to an apartment that did not in fact, have built in AC.  This apartment did and stayed cool the entire time we were there.
Fast Wifi– Nick and I often are still working while traveling so fast wifi is a necessity.  This apartment had super fast wifi and we had no issues at all while there.
DIDN'T LOVE
A Little Loud at Night – We arrived on a Sunday and the first couple of nights were fairly loud outside the apartment at the restaurants below.  It did quiet down towards the middle of the week but just something to be aware of.
NOTES TO KEEP IN MIND
Taxi Stand Right Outside –  For easy transport to the airport or train station, there is a taxi station right outside the building which makes it super easy to get around the city.
Headed to Sevilla?