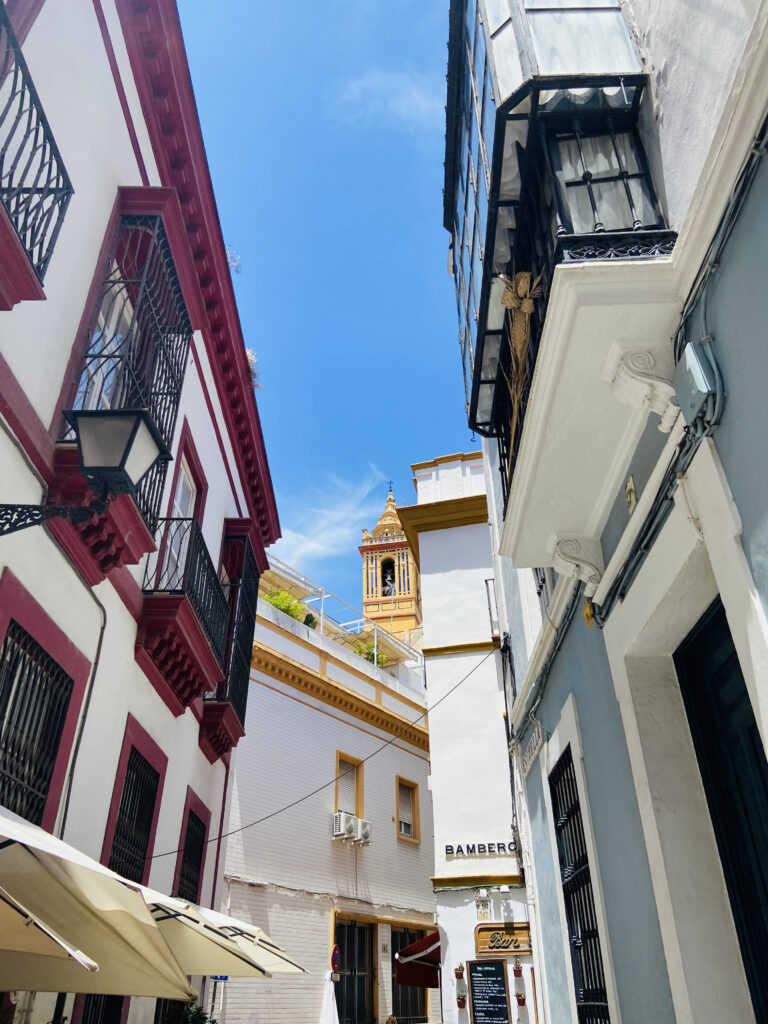 We recently spent a glorious four days in Sevilla, Spain – one our favorite cities in Europe.  On our first trip to Sevilla years ago, we did most of the tourist stuff, so this time, we spent more time wandering and enjoying Spain at a more leisurely pace, which I definitely think is worth it for a true vacation in Europe, especially in Spain where time moves slowly.  And while the tourist stuff in Sevilla is still worth seeing, it's the evening walks and sitting in plazas eating sorbet and long dinners over paella that are the true experience of Spain in my opinion.  I'm a believer that you can really experience a place in a short period of time but the trick is this – do as the locals do.  Live in the moment, take long wanders, indulge in a long dinner and a lovely glass of Sangria – that's how you'll really see Spain and enjoy your trip to one of my favorite countries.  So if you are headed to Southern Spain, here is my advice for how to spend four days in Sevilla.
Day 1
Arrive in Sevilla!  You can fly into the airport in Sevilla or take a train in from other places in Spain.  We have done both and I will say train is much easier and more efficient, but if you must fly in, the airport is a close 30 minutes from the city center.  The train station is a 10 minute taxi ride or a 25 minute walk to the city center.  We had come in from Madrid, where we flew in from the US, so we jumped on a train from Madrid and made it to Sevilla in 2.5 hours.
Check into your accommodation.  We've stayed at a small boutique hotel in Sevilla as well as an AirBnB and both were lovely, but I have to say, the apartment we rented on this most recent trip was the perfect location and I would definitely choose to do that again in Sevilla.
Spend the afternoon eating a long lunch and exploring.  My first stop in Spain is always a long meal as the food is always incredible.  I would suggest a long lunch at Bar Augustin in the old town in Sevilla to start off your trip.  Order the tomato salad and the grilled artichokes, alongside a pitcher of sangria and just enjoy a long, leisurely, delicious Spanish lunch.  Then, wander the Old Town – like many Spanish cities, Sevilla has a gorgeous and ancient old town filled with windy cobblestone streets and lovely colorful buildings.  Part of the charm of Sevilla is just to wander around and take it all in.  I would also suggest wandering to Plaza España on your long walk, taking in this beautiful building and surrounding gardens only about a 15 minute walk from the Sevilla Cathedral in the Old Town.  You can loop around then and head toward the River to see the Torre del Oro, a famous landmark of the city, and circle back to the cathedral back to your accommodation.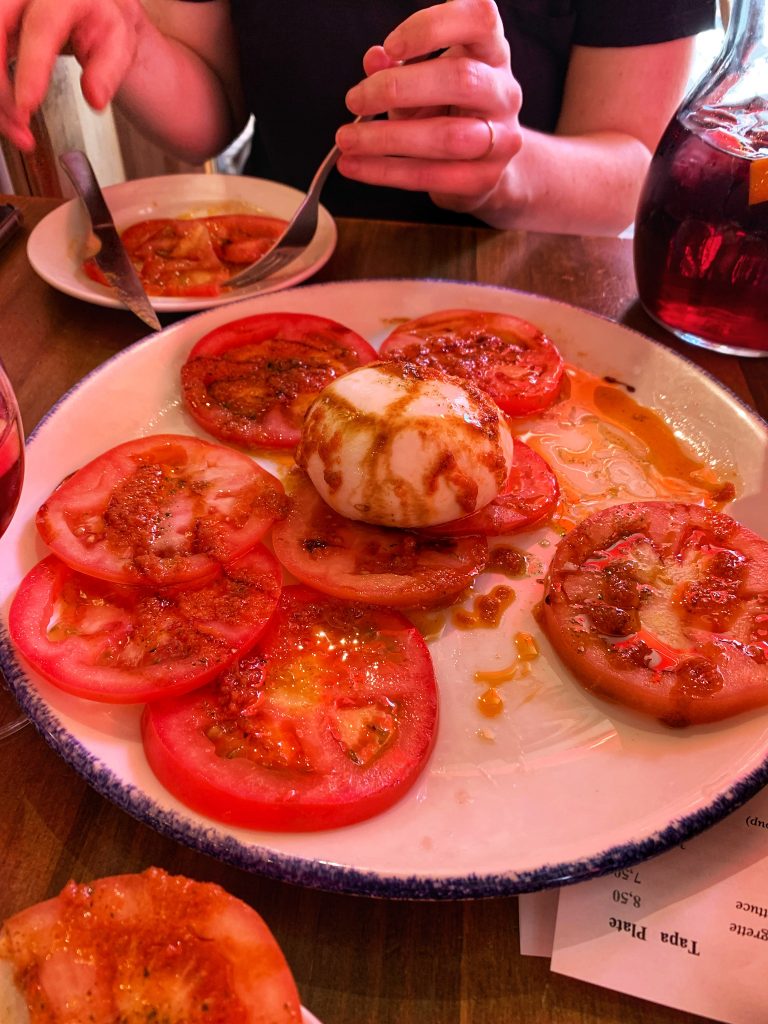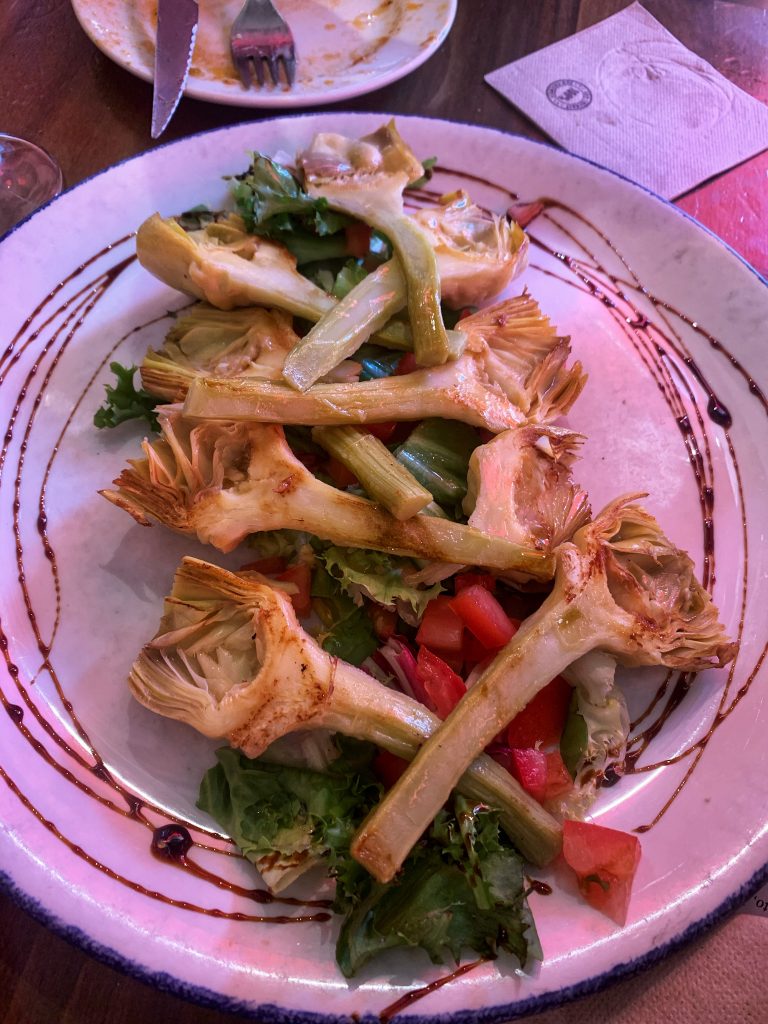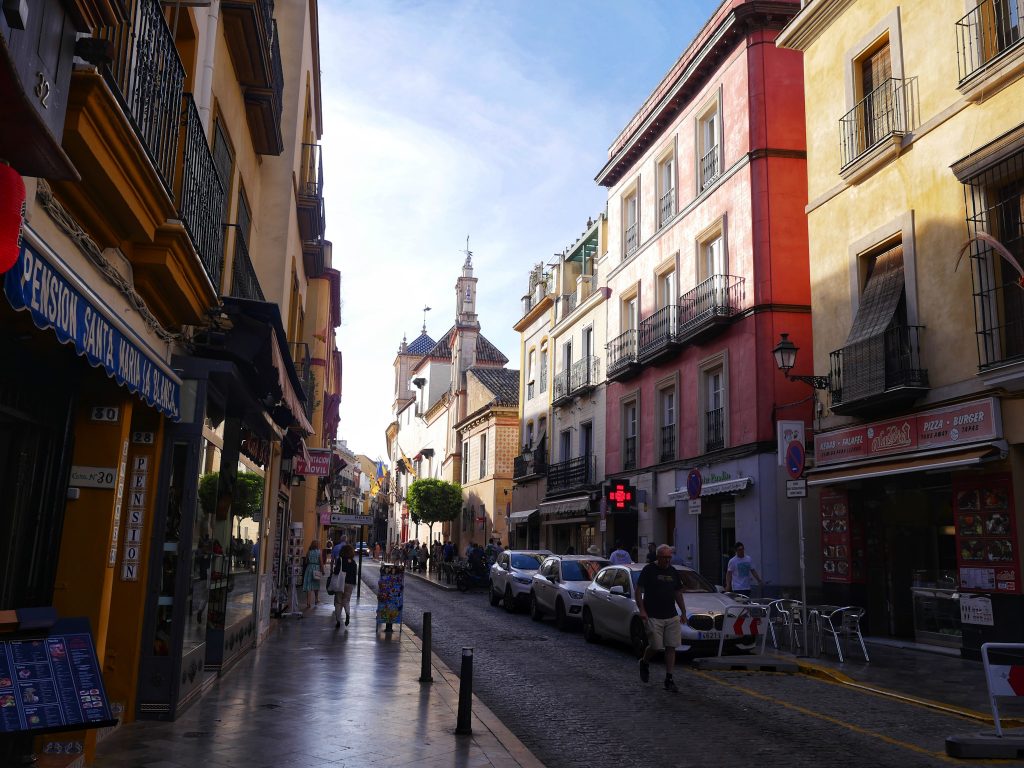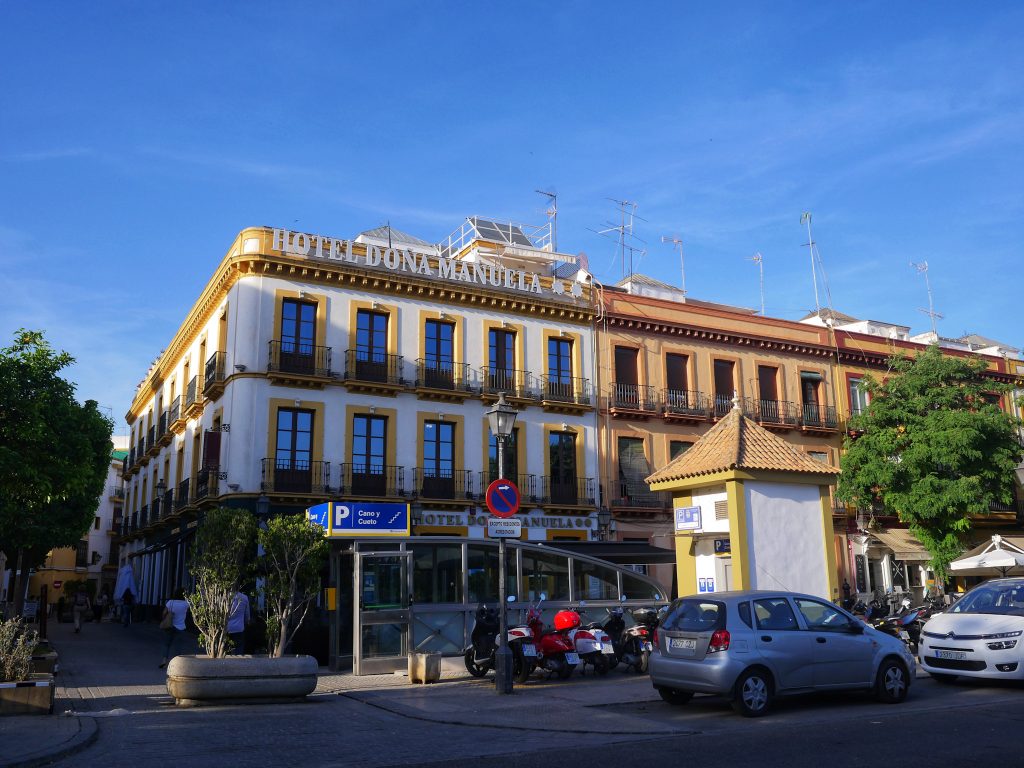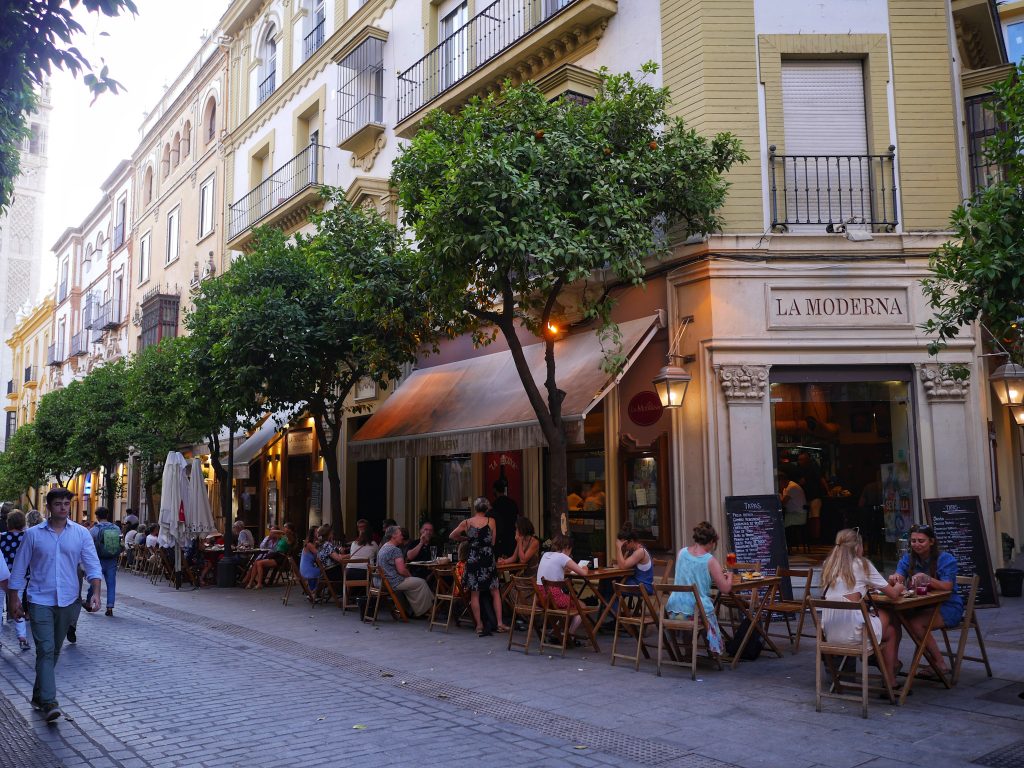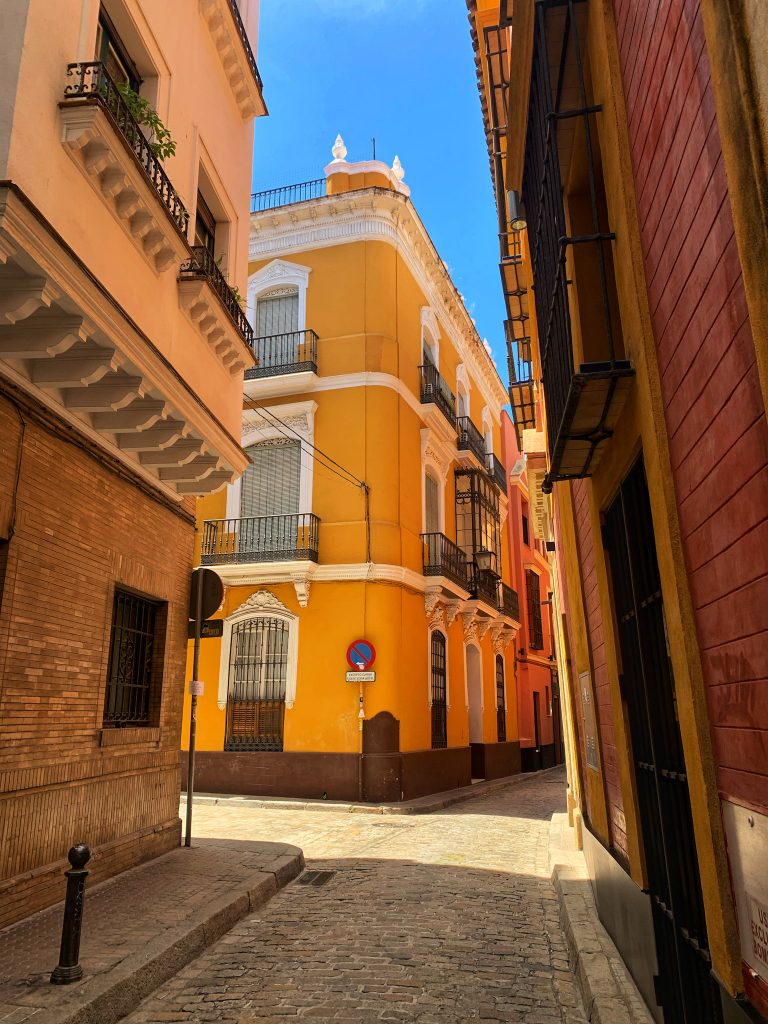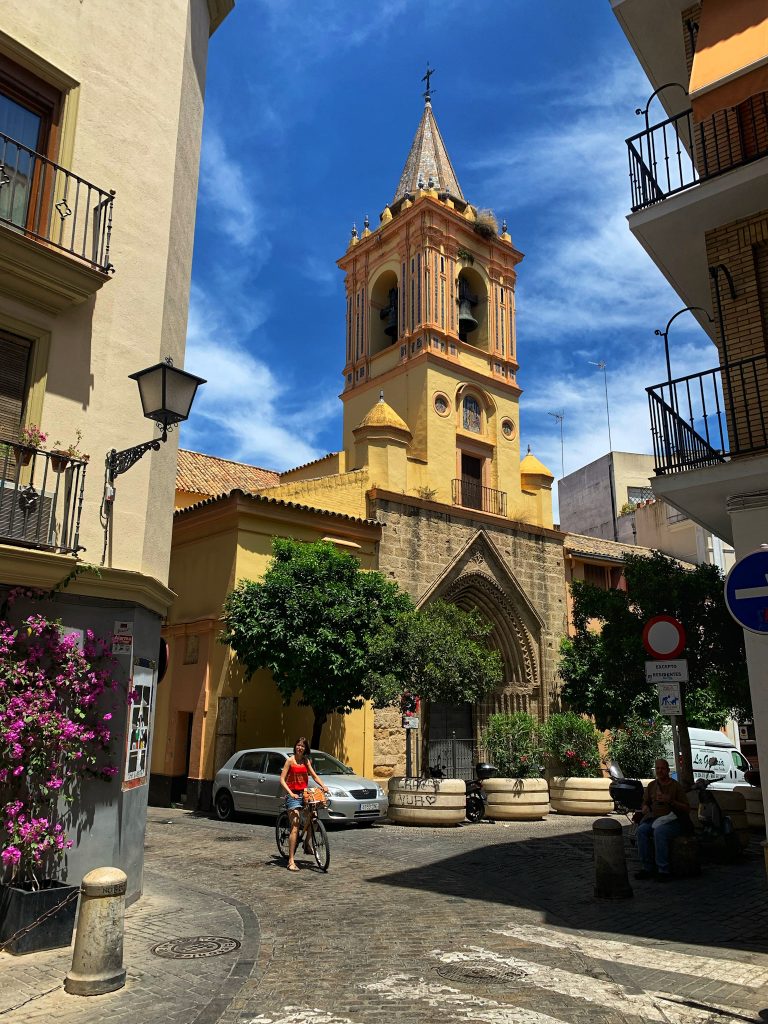 Day 2
See the tourist sites.  There are many in Sevilla but the ones I would recommend (coming from someone who doesn't love tours or tourists sites usually) are the Sevilla Cathedral and the Real Alcazar – both are beautiful and worth seeing.  Be sure to check ahead if you need to purchase tickets online or in-person as that has changed with COVID.  For food on this day, I would suggest grabbing sandwiches from the many shops selling iberico ham and enjoy a simple lunch and dinner.
Day 3
Daytrip!  There are lots of great day trips from Sevilla but my favorite would be Córdoba, only a 45 minute train ride from Sevilla.  Upon arrival in Córdoba, you can walk from the train station toward the Old Town.  Stop for lunch or a snack at the Mercado Victoria, a beautiful food hall in the park that runs most of the city. Then head on to the famous Mezquita-Catedral de Córdoba, a cathedral and mosque built as one structure and it's gorgeous.  Couple that with an incredibly beautiful old town and you'll see why Córdoba is a must visit while in Southern Spain.  We bought our tickets on the RENFE website for the train the day of our day trip and opted for one way tickets so that we could take our time and decide when we wanted to head back to Sevilla instead of having a pre-booked departure time.  Upon returning to Sevilla for dinner, I would suggest having a long meal at Al Lado, close to the cathedral.  This wonderful spot has a beautiful dining room and a few outdoor tables.  Order the paella, burrata and a pitcher of sangria and you won't be disappointed!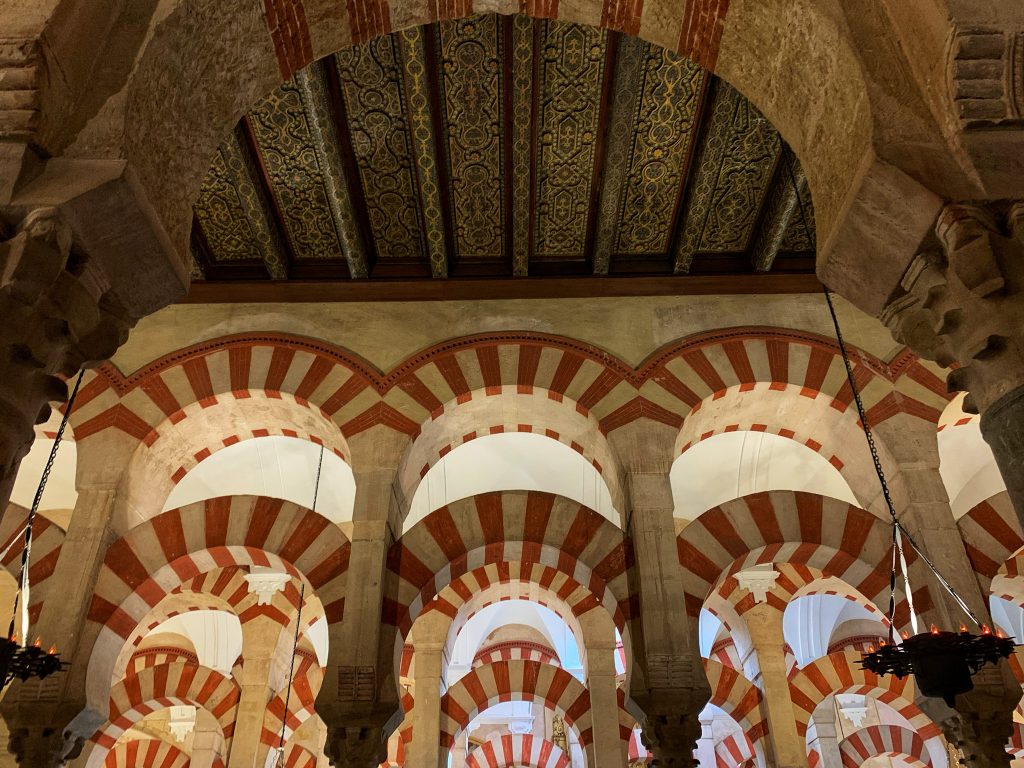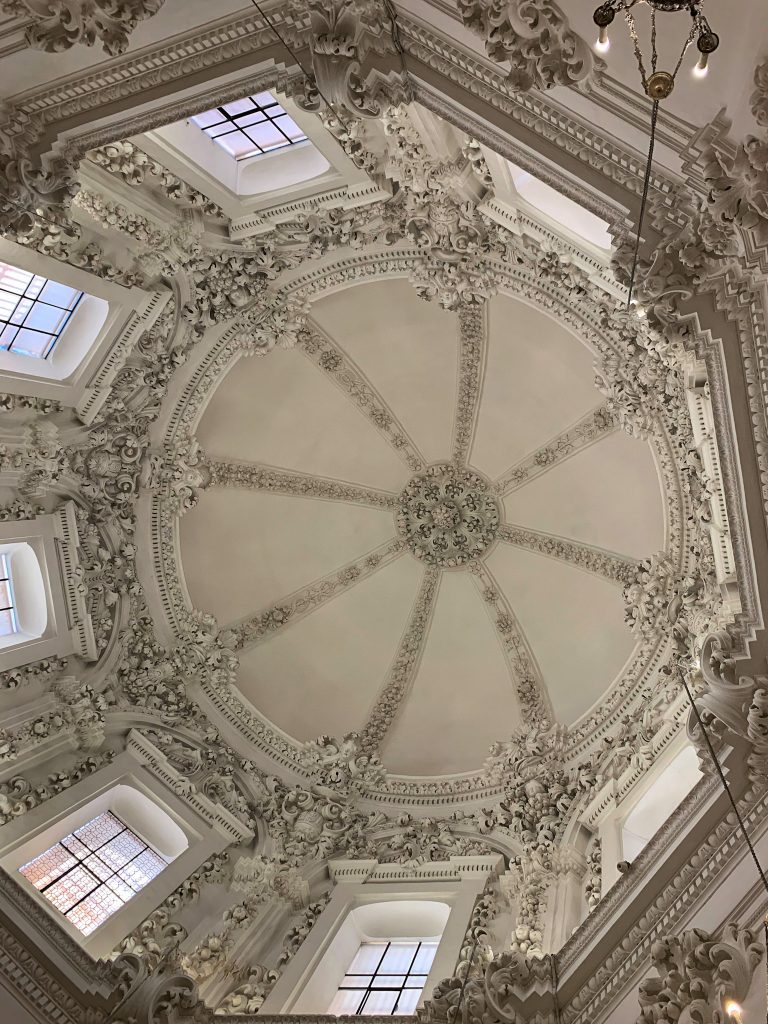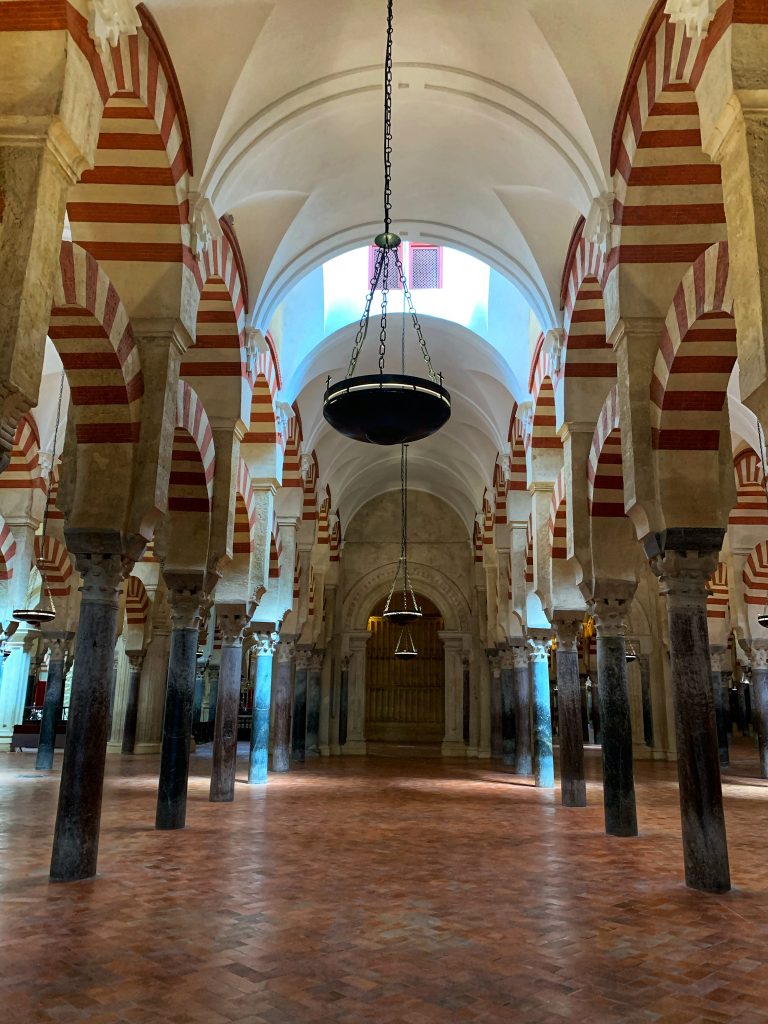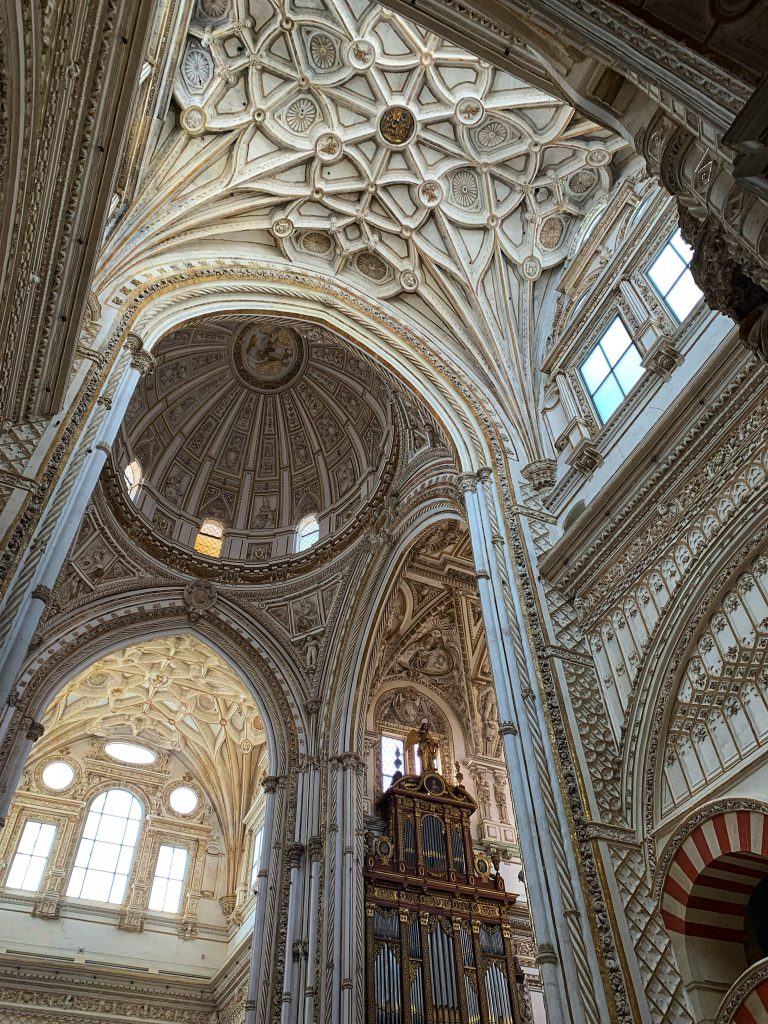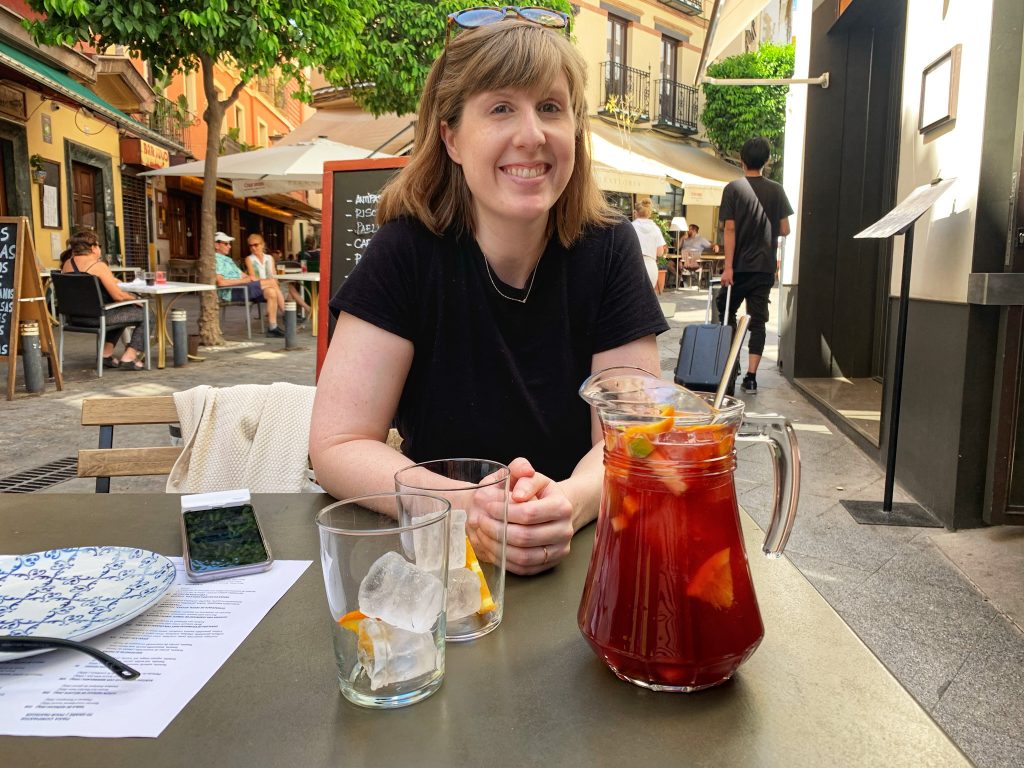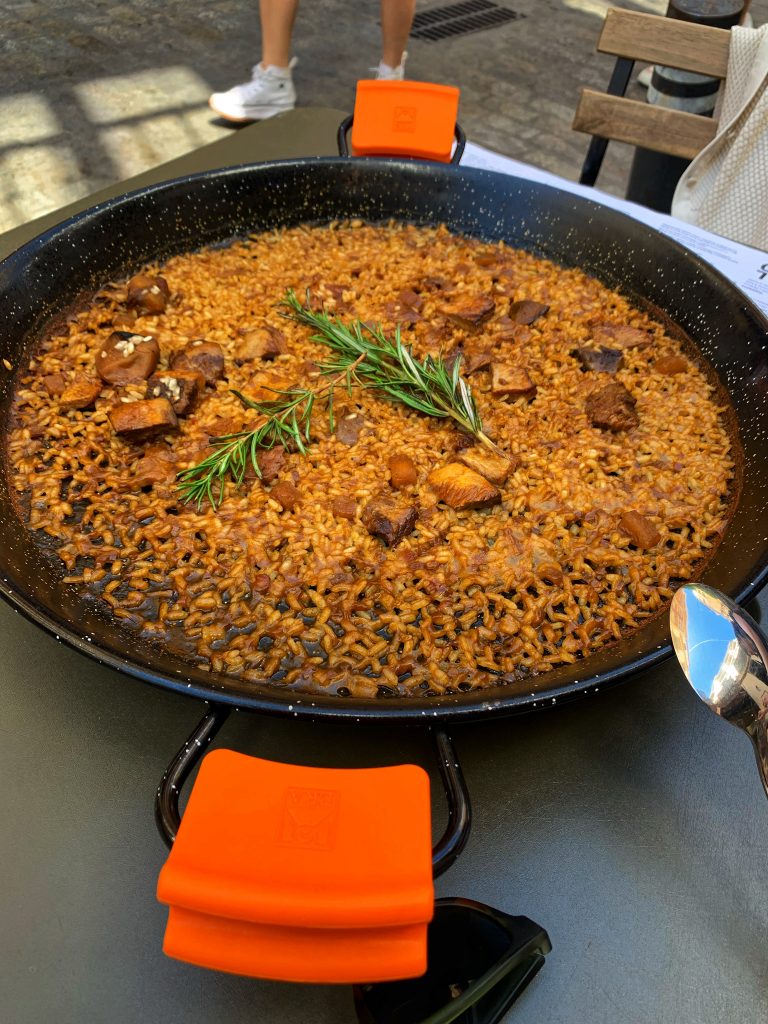 Day 4
Wander and Shop!  Sevilla has gorgeous little stores and great shopping so spend your last day without plan, wandering along and buying local goods to bring home.  I always like to take a long wander on my last day in a city to really enjoy it, free from plans or locations and just take it in.  Sevilla is such a beautiful place and you won't be disappointed wherever you wander.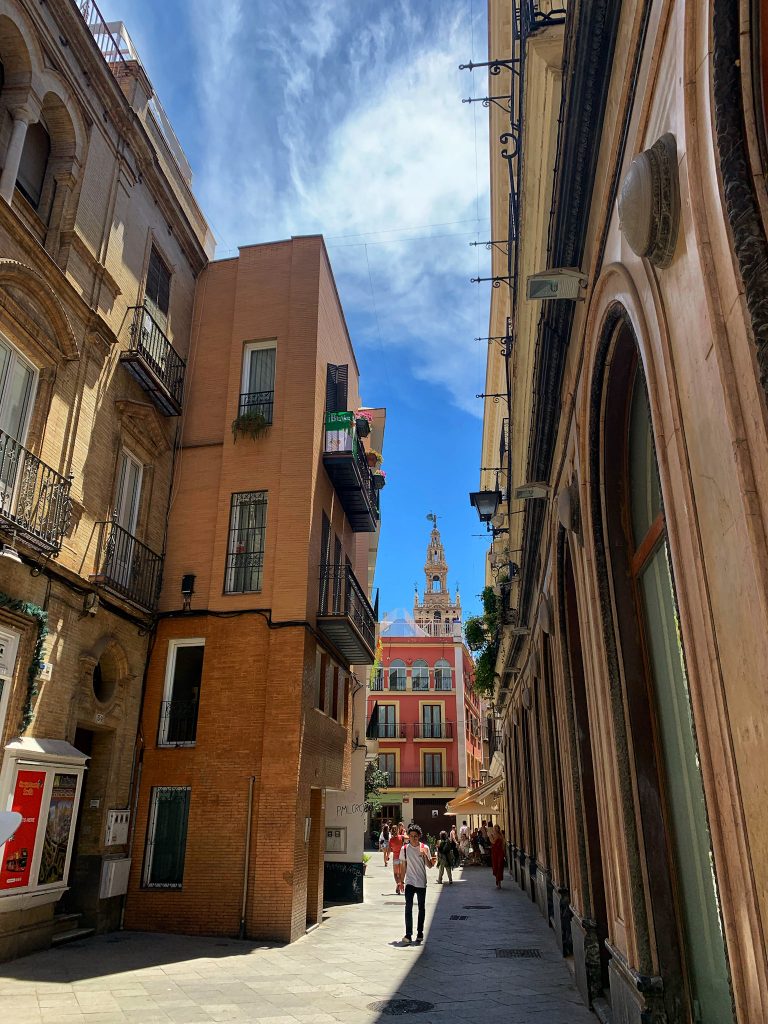 Traveling to Spain?
See all of my posts on the country!