Apartment in Logan Circle
Washington DC, USA
When we decided to spend a week in DC, we knew we'd need to have an apartment instead of a small hotel room so that we could work from there.  Enter this amazing little basement apartment in Logan Circle in DC and safe to say, it was the perfect spot for a week in DC!
LOVE
Location – While I didn't really know Logan Circle before this trip, I've always stayed closer to Dupont.  So when I was searching for a place, this was close to there and I booked it without really knowing the neighborhood.  In hindsight, I can't believe how amazing of a location we lucked into.  This apartment is a block from all the most amazing restaurants in the Logan Circle area (like Le Diplomate) yet only a 20 minute walk to DuPont Circle and a 40 minute walk to Georgetown.  It's also about aa 40 minute walk to the National Mall and only 30 minute walk to the White House.  Overall, this apartment is located very ideally in DC and I would for sure go back just for the location.
Design – I'm pretty picky about apartment rentals and they have to have a design standard for me to pick them and this one definitely does.  It's simple but very well designed and organized.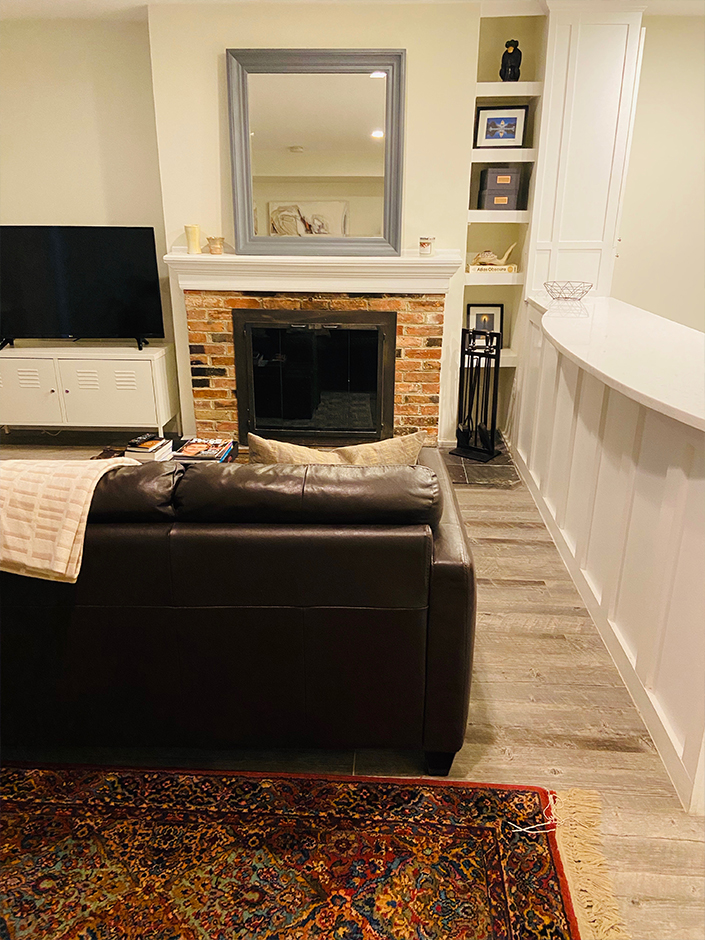 Laundry – There is a stacking washer and dryer in the unit which was so nice!  It was hot and humid several days while we were there and it was so nice to be able to do laundry.
Central AC – Another main reason I booked this unit was that it has central AC and if you know DC in the Summer time, then you know why that was absolutely necessary.
DIDN'T LOVE
Spiders – While this isn't really in the control of the owners, we did have several spiders around on the walls during our stay.
Noises Above– The owners have dogs and you can hear them on the floors in the townhouse above. It didn't really bother us but if you're a light sleeper, it's worth it to know.
NOTES TO KEEP IN MIND
You can walk everywhere from here –  As I mentioned above, we walked everywhere the whole week and it was so easy to get wherever you need to go on foot.
You have several grocery stores close by so if you want to cook in the apartment, you totally could but there are amazing restaurants on every corner too –  We ate out the whole time to take advantage of the amazing restaurants in the area but there is a Trader Joe's, Safeway and Whole Foods super close so you could grocery shop and cook in the kitchen in the unit too!
Headed to Washington DC?