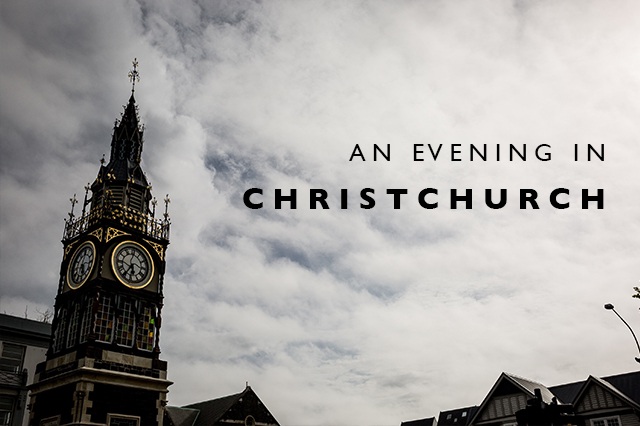 And we're back into New Zealand!  Thanks for allowing that quick break, but I'm excited to get back and sharing all about our trip there in November!
I'm not sure why, but I was anticipating all of the towns and cities in New Zealand to be full of cottages and somewhat small-town-esque.  For some reason, I was picturing more like small villages in Ireland for what New Zealand would look like and I couldn't have been more wrong.  From Christchurch to Wanaka to Queenstown, the towns and cities in New Zealand are modern and large.  I think that's why we were kind of thrown our first night in the country in Christchurch, a place that was ravaged by a horrible earthquake not that long ago and the affects are still staggering.  Literally half of the city it seems is under construction, and I mean major construction, which made it difficult to really see what the city is about or what it looks like as half of it is half built or in process.  So for our very quick stop in Christchurch, I guess all I can say is I would like to see it when it's completed because I think the whole feel of the city will be different when it's finally all built!
Traveling to New Zealand?
See all of my posts on the country here!