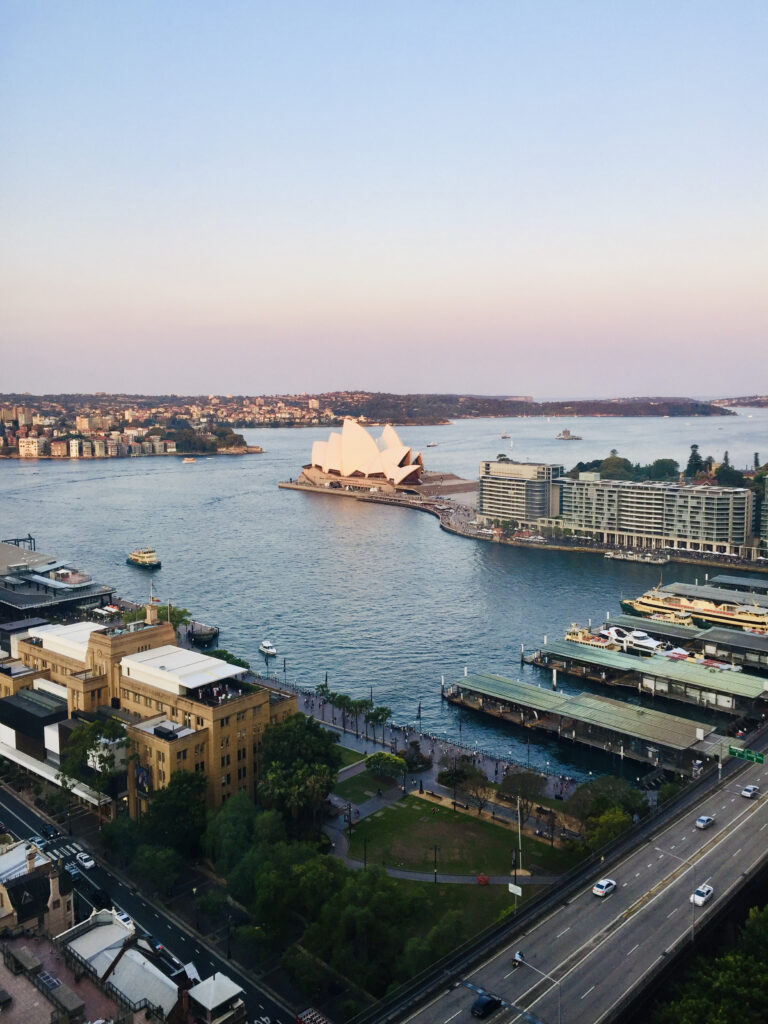 Before this trip to Australia, New Zealand and Bali, I thought for sure New Zealand would be our favorite spot of the trip.  Australia, for me, was a nice couple of stops on the itinerary but I wasn't super excited about it.  I don't know exactly why, but Australia was never very high towards the top of my travel list.  But often as it goes, those are the places that blow you away and that become your favorite, such was the case with Australia.  We visited both Sydney and Melbourne on this trip, as well as a long day drive along the Great Ocean Road about 2-3 hours from Melbourne.  Each place had its own unique feel, but the whole way, everything screamed "You're in Australia!"
More than a few times, Nick and I looked at each other and said, "I love Australia!"  It's a country that at first feels like a healthy mix of Europe and the US, with an accent you can't help but love.  But as you dig further, you'll find that the locals are genuinely welcoming, gracious and lovely, like the lady that helped us at the Information Desk in Lorne on the Great Ocean Road and when she heard we were looking for Koalas in the wild, got super excited and pointed it out on the map telling us there would be "loads of them" there.  And the landscape, that's where I feel like Australia blew everything out of the water!  From the ferry ride from Sydney to Manly beach, where you take in all sorts of coastlines: beaches, cliffs, forests, to the drive along the Great Ocean Road near Melbourne.  Perhaps our favorite of the trip, the Great Ocean Road was one of those places where we just kept saying, "wow we're in Australia."  It was exactly what we wanted Australia to feel and look like: jungles, sweeping coastlines, rolling farmland, forests, red clay dirt; the landscape was so diverse and yet so unique to the country we were in.
I think perhaps that I wasn't looking so forward to Australia because I thought I knew what to expect.  And in a way, I think that's why I loved it so much.  It was exactly what I wanted and needed on this trip.  It was everything my expectations were and much much more!
Australia, you're a beauty and I know we'll be back.  And in the coming weeks, I can't wait to share all about our time there!