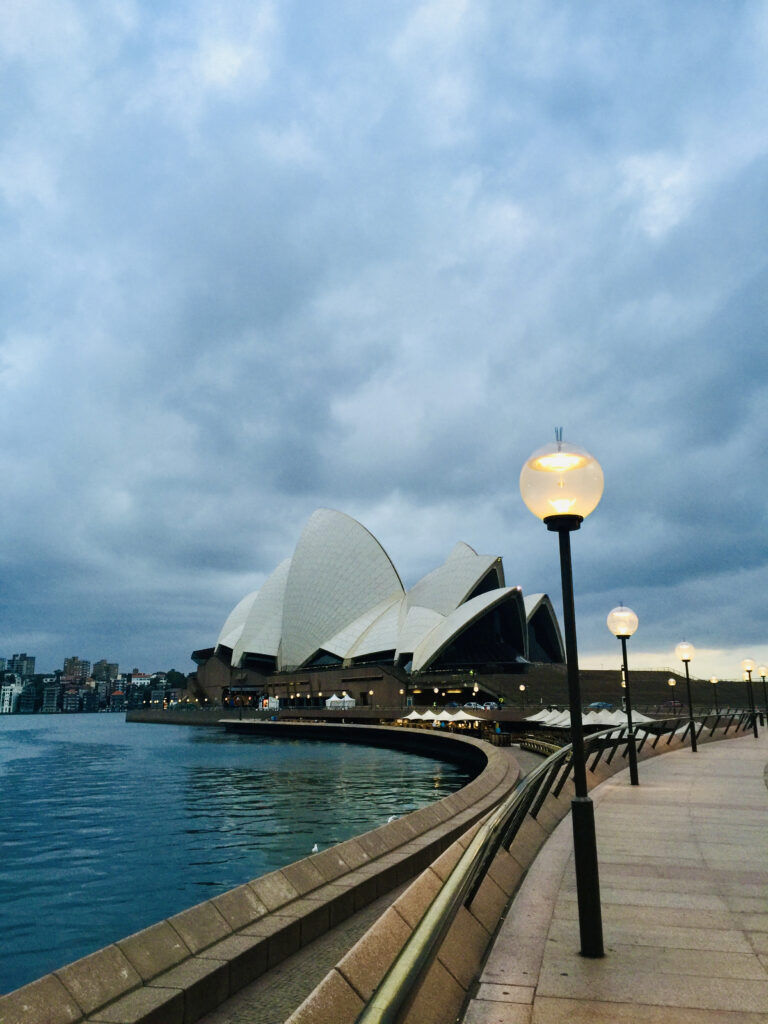 When we get back from a trip, I always love to look back at the moments that were our favorites, that meant something special, moments that perhaps defined the very best of this particular travel experience.  This trip was full of really high highs and really low lows, but more on the lows tomorrow.  Today, here were my very favorite moments from our trip through Australia, New Zealand and Bali!
Dawn at the Sydney Opera House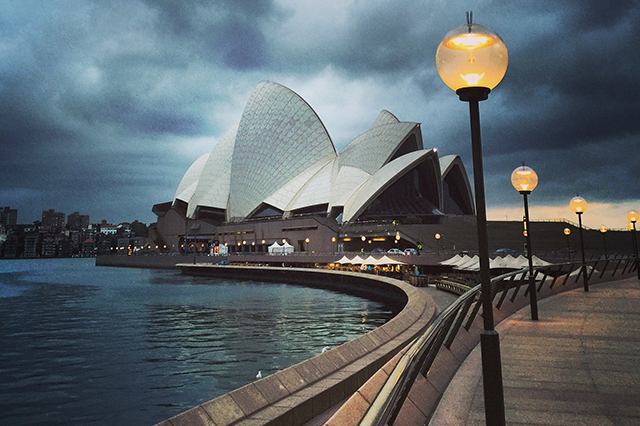 Our first morning in Sydney, we awoke to gray skies and a cool breeze (which was a relief after 100 degree weather there the day we arrived).  Our flight to New Zealand left that morning, but we wanted one more chance in the early dawn light to wander the grounds of the Sydney Opera House when no one was around.  We had seen it from afar the previous day but that morning at dawn we wandered all around the famous landmark up close and under the stormy gray clouds, all alone with hardly anyone else, we took in such a famous landmark and watched the world light up around it.
Lake Tekapo, New Zealand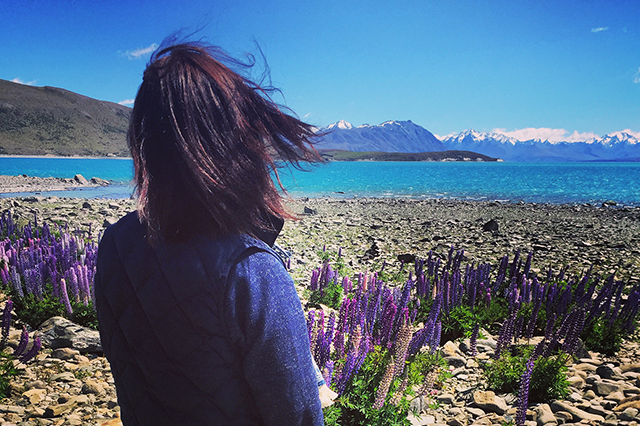 While driving from Christchurch to Queenstown in New Zealand, we made our first stop at Lake Tekapo.  I had seen photos from here and it looked beautiful, but little did I know exactly how insanely incredible it would be.  We were driving for a few hours when we knew we should be coming up to the lake.  I kept saying to Nick, "Where is it?  We should be there!"  And suddenly, we turned a corner and there it was: the incredibly bright teal water of this beautiful spot.  I've never seen a natural spot on this planet with water that color, it literally looked like someone had photoshopped it, completely vibrant teal.  Add to that the gorgeous lupin flowers that grow around this area and views of mountains in the distance, it was stunning!
Ubud Rice Terraces in Bali
One of the top things we wanted to see in Bali were the famous rice terraces.  We hired a private driver to take us up to Ubud for the day (since we were staying in Seminyak on the coast) and upon asking for them to take us to the famous Tegalalang Rice Terraces, they suggested a few more off the beaten path stops as well.  And I am so glad they did!  We stopped in Kiliki at a few different rice fields and got to wander around them with no other tourists around, just out in the fields while the farmers tended to their rice.  Getting to see the rice, wander around the greenery and smile at the farmers was such an incredible experience.
Spice Forest at the Outskirts of Ubud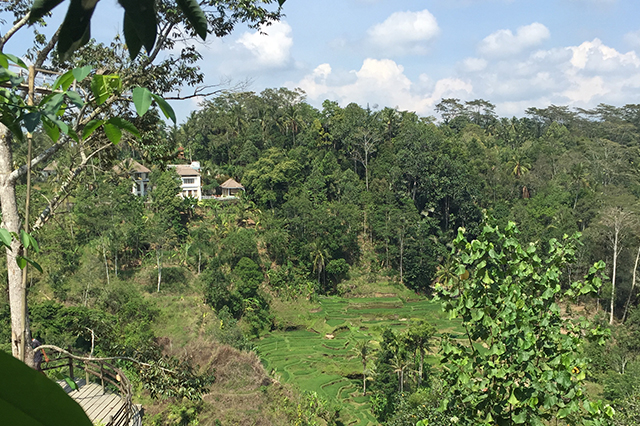 Another spot that our driver took us to outside of Ubud was Bali Pullina, a spice forest.  Even though I hadn't heard of this place before, it ended up being one of my very favorites stops on the trip.  This place grows a whole bunch of spices, coffee and other stuff within a little jungle of a forest in the outskirts of Ubud.  As someone who loves to cook and bake, spices are my thing.  I was in awe the whole time seeing nutmeg and cinnamon and cocoa growing in person, taste-testing their spices in homemade drinks like chocolate coffee and lemon tea.  Add to that their view way up high over a rice terrace and it was basically my perfect afternoon in Bali!  Needless to say I loaded up on Balinese spices from them before leaving that I can't wait to cook with at home!
Great Ocean Road, Australia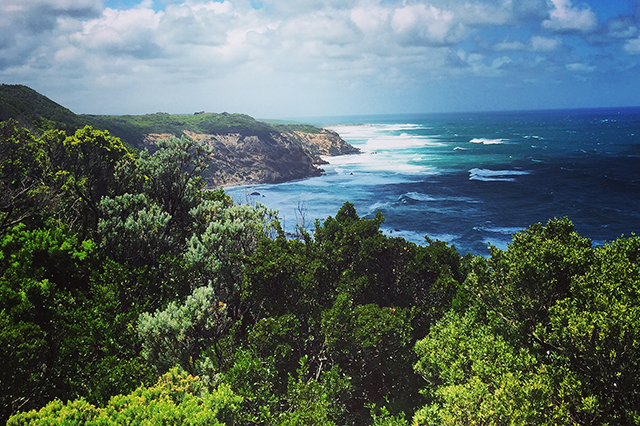 Our very last day of the trip, we arrived at 7am into Melbourne on a red eye flight fro Bali.  Also at this point, we were both knee deep in a horrible cold we picked up in New Zealand and we felt horrendous.  Particularly after an overnight flight, we arrived in Melbourne feeling pretty awful.  After grabbing some tea and a quick breakfast we rented a car and headed for the Great Ocean Road.  We knew before hand we wanted to do this our last day in Australia, instead of exploring the city of Melbourne and I'm so glad we did.  Even though we felt awful most of the day, the sites we saw on the incredible Great Ocean Road more than made up for it.  Incredible sea vistas, koala bears in the wild, kookaburras along the side of the road and incredible landscapes with exactly what you want Australia to look like.  It was a long day but so incredibly fulfilling and ended up being one of our favorites of the trip!