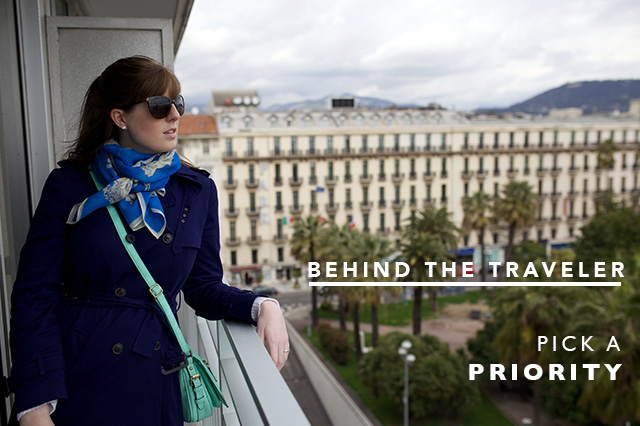 While we're on our road trip to Yellowstone this week, I thought it was the perfect time for a series I've been wanting to do for a long time!  I get asked a lot of questions, by people in my personal life and by followers of Land of Marvels, about how I've managed to work full time and travel as much as I do.  And while I do share a lot on Land of Marvels, sometimes some of the back story is left out.  So all this week, I'm answering some of the topics that I get asked a lot and topics from behind the scenes in my life of how you might be able to travel frequently as well.   All week, I'm sharing some of my tips and tricks to how I travel so much and some behind the scenes info as well!  
I know a lot of people wonder how we afford to travel so much or spend money on things like nice hotels and such while we travel, but in truth, other than our income from multiple jobs and working really hard in our careers, we're also really good about picking priorities both when we travel and when we're at home to make it a reality.
When we're home, we actually don't spend a ton of money on things that other people do.  We don't drink very much so hardly spend any money on alcohol which can really add up.  And while we occasionally spend money on our townhouse (hello bathroom remodel we just finished), normally though, not a ton of money is going out on furniture or things like that since we've moved.  In general, we actually live pretty frugally and below our means so we have extra money to spend on travel.
When traveling, we have specific priorities that we like to spend money on.  Everyone is different on this and when we've traveled with other people, it becomes very clear just how different everyone is on this.  For me personally, as a designer, I like a nice, well designed modern hotel when we travel.  It's just something that I'm more than willing to spend money on (though the majority of the time, I'm either working with a hotel through my blog or I'm booking on points and free hotel stays, but that's another story).  We also really like good food, so that's another thing we're willing to spend money on when we travel.
But here's the thing about priorities, the way to make it work is to pick what to spend money on and then not spending money on other things.  For example, we're not tour people.  We don't spend money on tours.  We use public transportation or walk when traveling.  We choose what we want to see and don't spend money on things we don't care about.  In the end, even spending a little more on a hotel or good food equals out with what we're not spending money on.
The trick to affording travel, in your every day life and when you're traveling, is to pick a priority.  What's important to you?  What's not?  And then go from there!