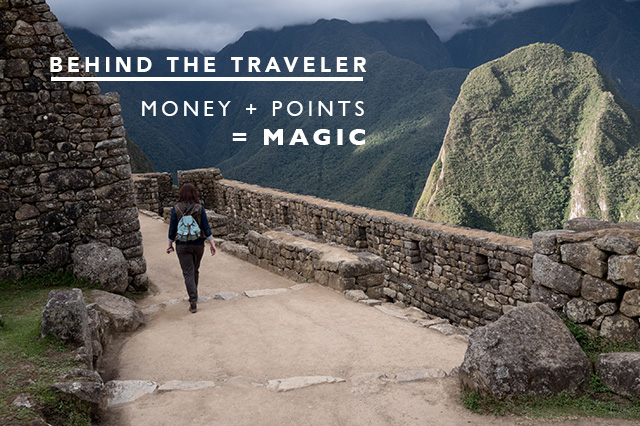 While we're on our road trip to Yellowstone this week, I thought it was the perfect time for a series I've been wanting to do for a long time!  I get asked a lot of questions, by people in my personal life and by followers of Land of Marvels, about how I've managed to work full time and travel as much as I do.  And while I do share a lot on Land of Marvels, sometimes some of the back story is left out.  So all this week, I'm answering some of the topics that I get asked a lot and topics from behind the scenes in my life of how you might be able to travel frequently as well.   All week, I'm sharing some of my tips and tricks to how I travel so much and some behind the scenes info as well!  
It's no secret that travel costs money and sometimes a lot of it.  And while we save a ton of money every year for travel (a lot of it coming from multiple sources of income and working multiple jobs), we actually don't spend nearly as much on travel now as we did when we first started traveling a lot.  That might seem weird, considering how much we travel, but in truth, most of our personal trips are booked on points and miles and very little money.
The points and miles world is complicated but if you can master it, it will save you thousands of dollars a year on travel!  The first step is figuring out how it works and what personally works for you.  Everybody uses points and miles differently, so figuring out what works for you is super important.  Personally, I travel a ton for work which is a write off on taxes, so all those flights to Hawaii a year really build up in my Alaska Air miles account.  I also spend a ton on credit cards for work since I'm purchasing large amounts of furniture for clients and getting paid back for it, so for me personally, my work is a huge supplement to our points accounts every year.  I realize that might not be for everyone, but that's not to say that you can't find your own way to accrue a lot of points!
There are basically two ways to utilize points and miles for travel.  The first is through actual airline loyalty accounts.  We're loyal to Alaska Air when we travel in the US and we try as best we can to utilize their partner airlines when we travel abroad.  We also bank any miles flown outside the US on non-Alaska partners with Delta.  By sticking to just 2 airlines for specific purposes you can make sure your miles accounts accrue faster.  I'm also elite with Alaska Air because I fly so frequently, so that means that my mileage is basically doubled for every Alaska flight I take which adds up really quickly.
The second way to accrue miles and points is through credit cards.  My 2 favorites are the Chase Sapphire card and the Alaska Airlines card (I have the personal and business card).  Both are fantastic and both offer unique perks.  I've done a few posts on that in the past so you can read those if you're interested.  But long story short, this is how I accrue miles really fast.  I use these cards for all my business purchases and any travel purchases I make.  Knowing the perks of each card is really important and using them regularly will help you accrue miles fast.
In short, we usually book at least half, if not more, of our trips on points and miles and then pay small amounts of cash to supplement any remaining bookings.  For example, in July, we're headed to Provence for five days (at peak travel season) and we spent very minimal money on the whole trip, the majority of it being booked on points and miles.  I have a post coming on this trip shortly before we leave in a month, but in short, when you can get a hang of the points and miles game, it's incredibly beneficial for your wallet!