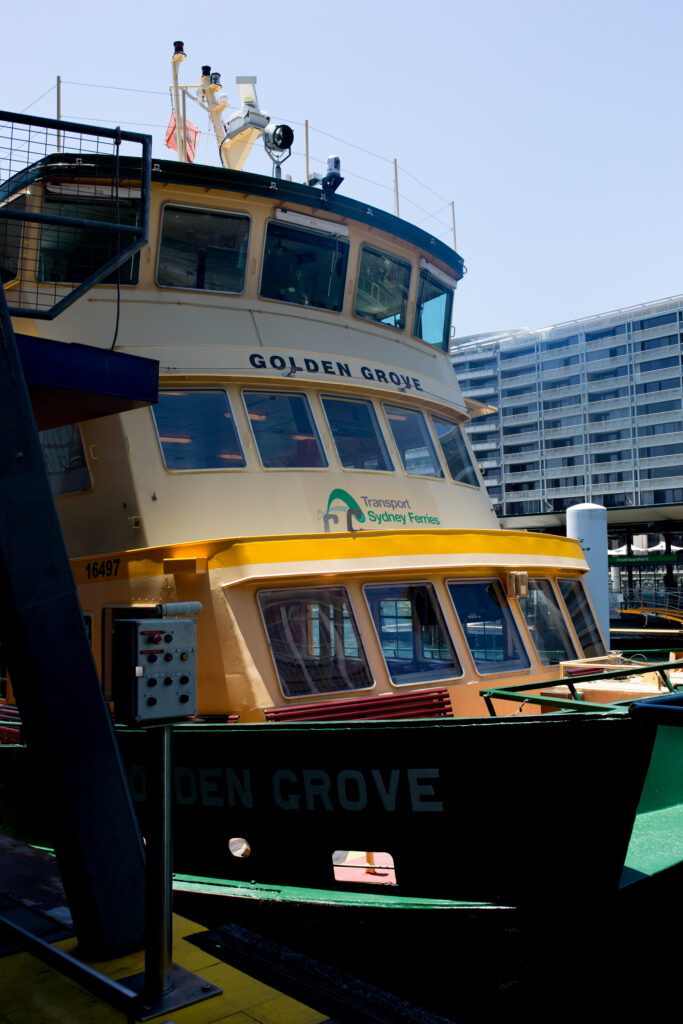 Our one and only day in Sydney happened to be over 100 degrees in a strange late Spring heatwave.  Knowing that would be way too hot to wander the city, we opted for a boat ride instead to see more of the area.  Originally we had looked at making the trek to Bondi, but after seeing it's actually a decent ways outside the city we opted for Manly instead.  I had seen online that the ferry from Sydney to Manly is actually a great way to see the famous scenic views of the Harbor Bridge and Opera House from the water, so mid-day, we headed over to the Ferry Terminal which was only about a block from our hotel and ended up taking Sydney's Manly Ferry.
We bought tickets for the local government-operated ferry instead of the multitude of tourist ones and made our way onto the ferry.  We opted to grab a seat on Sydney's Manly Ferry outside on the way to really take in the views and then sat inside on the way back.  Half way through the 30-40 minute journey to Manly, we got hit with a major wave of jet lag tiredness and opted to not get off and explore Manly, so we enjoyed the ferry itself and the gorgeous views there and back, then headed back to our hotel early to get some rest and out of the heat.
I would highly recommend this ferry though, so get a chance to see more of the area and some of the lovely scenic views of the coastlines near Sydney, as well as the famous Opera House and Sydney Harbor Bridge from the water!
Traveling to Australia?
See all of my posts on Australia!