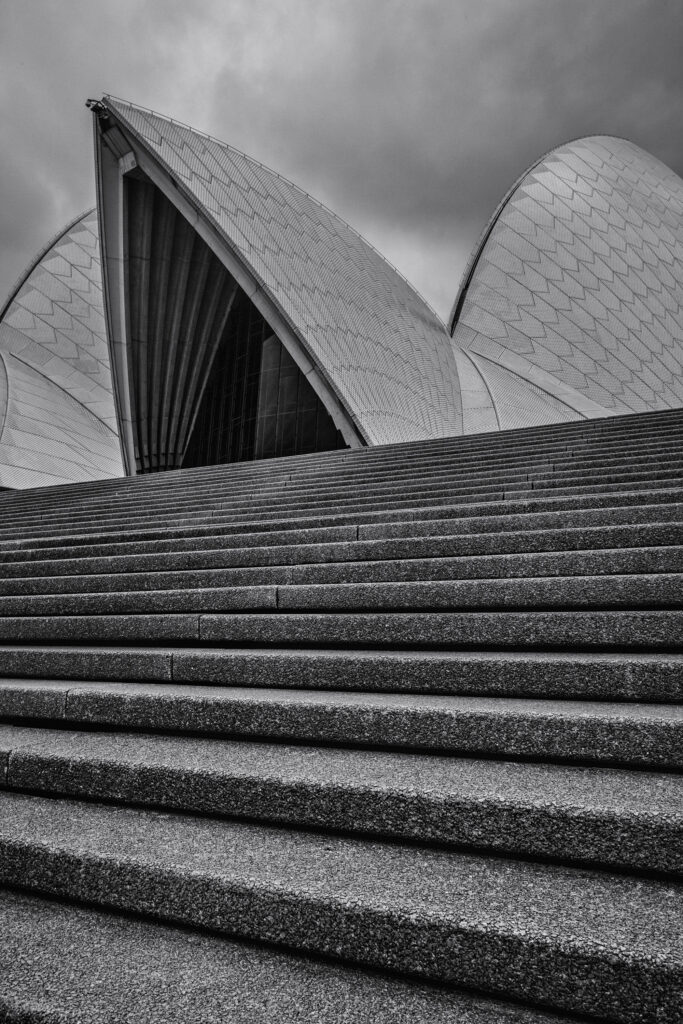 Since we headed to bed around 4pm the day we were in Sydney from jet lag, we didn't have much of a chance to explore the area right around the Opera House.  We had seen it from afar from The Rocks and from the Manly Ferry, but when we were up early the next morning before dawn and didn't have to be at the airport for a few hours, we knew it was the perfect chance to explore this famous landmark.  Exploring the Sydney Opera House at Dawn turned out to be an excellent idea as there was literally no one but us there!
I've seen hundreds of photos of this famous building over the years but seeing it in person was pretty surreal.  It was different than I expected up close, with a different sheen and pattern on the "shells," than I had anticipated.  And wandering the area around the Sydney Opera House at dawn with stormy clouds on the horizon and no one else around was one of my favorite moments of our trip!
Traveling to Australia?
See all of my posts on Australia!