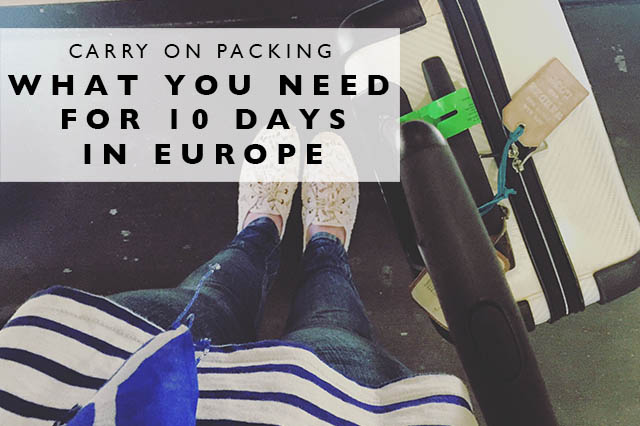 As we're preparing to head to Europe next week and we're busy getting everything ready to go, I thought it was time to do a whole series on packing for travel!  So all this week, we'll be talking about how to travel for 10 days all in carry on luggage.  So stay tuned for tips, tricks and tried and tested solutions for carry on packing!  
We are headed to Europe for a Spring time visit next week and we're only bringing carry-on luggage.  So when packing for this trip, I needed to make sure and bring enough clothes for all the days gone, but also outfits that could mix and match together so that I could fit everything into my Tumi hard side carry-on for the journey.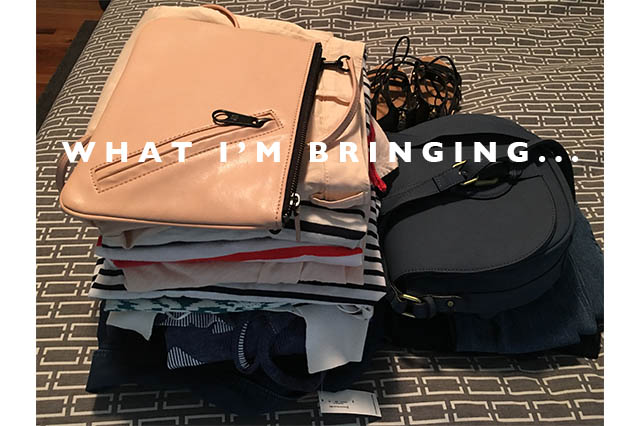 For us, we'll be spending time in Paris, Rome, Tuscany, Vienna, Santorini and Athens, so my outfits needed to meet a variety of temperatures and needs per city.  The main thing to remember for a trip like this is to layer so that if it's cold you're good, and if you're hot, you can take off layers as needed.  Another tip is to try and say within similar color families.  For this particular trip, I stuck with blues and navy's (instead of black basics) and light pinks that double as a khaki sort of color to go with everything.
So if you're heading to other side of the pond during the Spring, here's what you need for 10 days in Europe that fits into carry-on luggage:

Tips for packing only Carry-on to Europe:
-Stick with 1 color family (for example: pick blues or blacks) and build on that.
-Wear your coat and other heavy items on the plane.
-Use scarves and purses to change up your outfits instead of packing more tops and pants.
-Bring one pair of shoes that goes with almost everything (for me, that's white Converse).
-Layer, layer, layer – that way you'll be fine regardless of climate.