Courtyard Marriott Shin-Osaka – Osaka, Japan
1 Chome-2-70 Miyahara, Yodogawa Ward, Osaka, Osaka Prefecture 532-0003, Japan
For our trip to Japan to see the cherry blossoms in the Spring, we wanted to explore more of Japan instead of just basing ourselves in Tokyo.  We decided to base ourselves in Osaka for the first part of the trip in order to also see Kyoto and Nara and it worked perfectly!
LOVE
Location -This was the main reason I booked this hotel as I knew we'd be taking day trips everyday and would need easy access to the Shin-Osaka train station.  It did end up being amazing being right next door to the station and we remarked many times how great the location was.  We also ate most of our meals in the food court at the train station which also made it super convenient.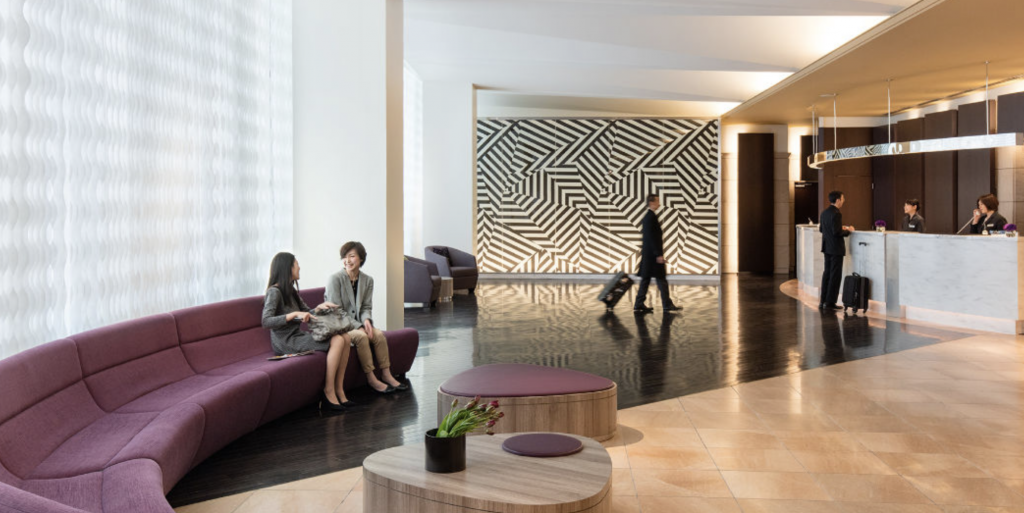 Comfortable Room – The room was a good size and had lots of space for us to spread out which was really nice.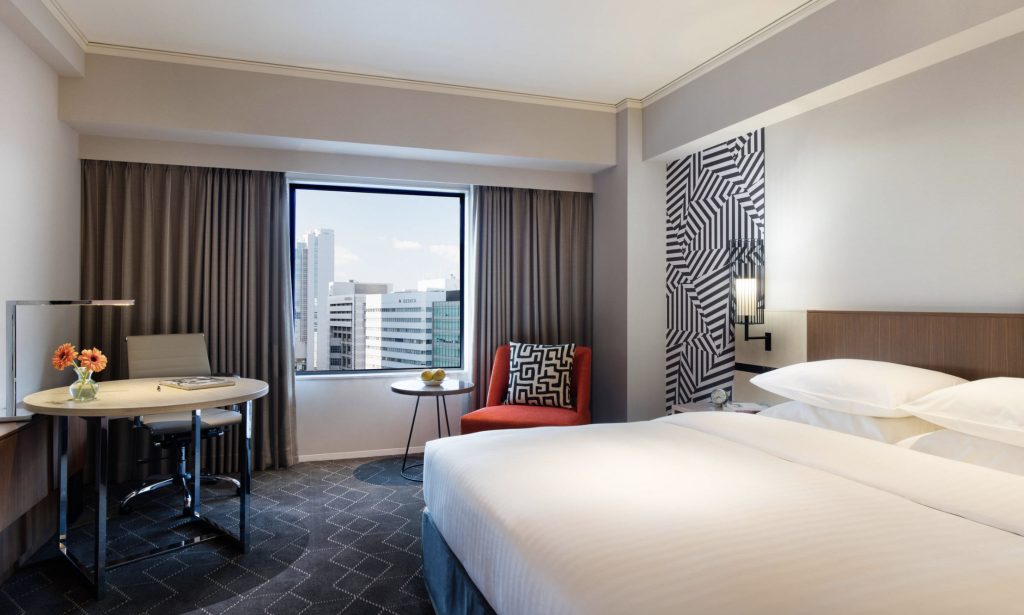 Price – Another reason that I booked this hotel over a few other options I looked at: the price was a lot less than other nearby hotels.  Being cherry blossom season, everything was pretty expensive but this hotel still had a really great price.
DIDN'T LOVE
Bed was a Little Hard -We did remark quite a few times that the bed wasn't super comfortable and while it was fine, it definitely wasn't the best hotel bed we've had.
NOTES TO KEEP IN MIND
Take the North Exit of the Station to access the Hotel – When exiting the train station, head to the North Exit next to McDonald's to get to the hotel's entry which is up a few levels off the street.
Traveling to Japan?
See all my posts on the country!