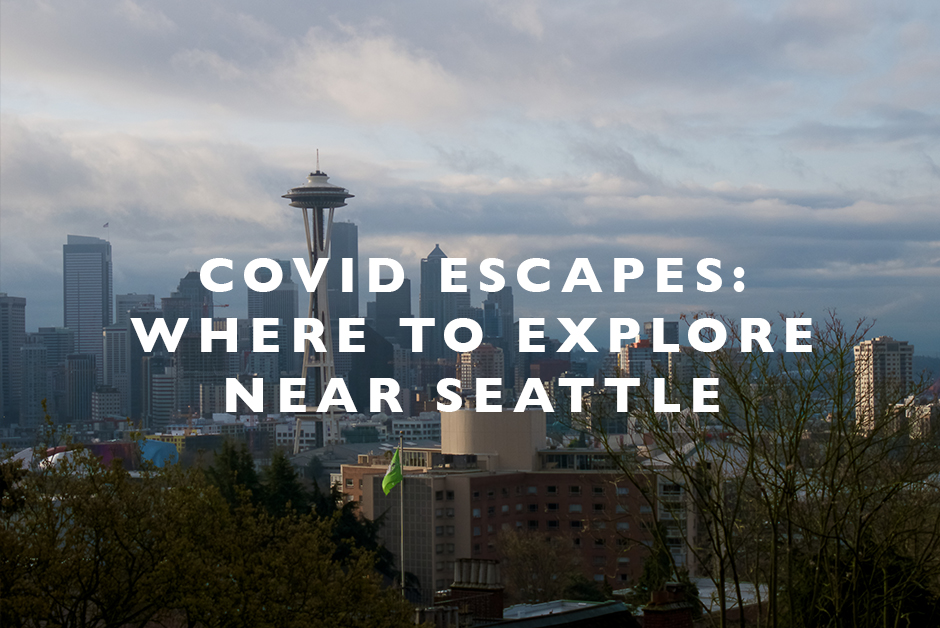 In June, I did a set of lnstagram stories about places that readers might be interested in learning more about in an effort to travel more safely during this time of COVID.  While international travel looks mostly off the books for a while, it's a perfect opportunity to explore a little more in our own backyards and do smaller day trips or short overnights in order to get a sense of escape, while still staying safe and cautious in regards to the spread of COVID.  Over the coming weeks, I'll be doing a series of posts focusing on locations in the US that readers sent in to me in the Instagram poll and offer some options for short COVID escapes in the US that we can travel to safely and easily, mostly by car!
Next up…. here's where to explore near the great city of Seattle!
Daytrips
San Juan Islands, Washington – These gorgeous islands North West of Seattle are an amazing escape, now and always.  An easy day trip from Seattle, with a ferry included, the San Juans are breathtaking.  It was here that I saw pods of orcas jumping in and out of the water and explored lavender farms for miles.  It's the perfect escape from the city and a beautiful location in North Western Washington.
Kitsap Peninsula, Washington – The peninsula to the West of the Seattle area is an amazing short day trip option.  From Port Townsend to Poulsbo and every cute little town in between, this is a beautiful scenic drive with gorgeous little towns thrown in a long the way.
Leavenworth, Washington – This little German enclave in Washington State is a perfect getaway right now, especially if like me, you're missing Europe!  This little town East of Seattle is basically a little Bavarian village that will make you smile.
Quick Overnights
Portland, Oregon – My home city of Portland is just a quick 3 hour drive from Seattle but will give you a change of scenery. Our COVID numbers are also pretty low compared to a lot of other states right now, so it can be a safe overnight even when traveling to a city.
Walla Walla, Washington – This little wine town in the Eastern part of Washington State is one of my faves and you'll feel a world away with an escape here.  It's the perfect overnight away from the city to escape and drink wine and wander the little town's Main Street.
The Palouse, Washington – The Palouse in Eastern Washington is perhaps one of the most beautiful places I've ever seen and one of the best natural escapes in the Pacific Northwest.  It might be a bit of a trek from Seattle, but it's worth it!
Victoria, Canada* – While an escape to Canada might sound lovely right now, be sure to check quarantine rules before going.  Right now, the border is still closed to visit our neighbor up North but when it opens back up, Victoria and Vancouver can be great escapes from Seattle.
On My Future Wishlist in the Area to Check Out
Diablo Lake, Washington
Mount Ranier, Washington
Olympic National Park, Washington