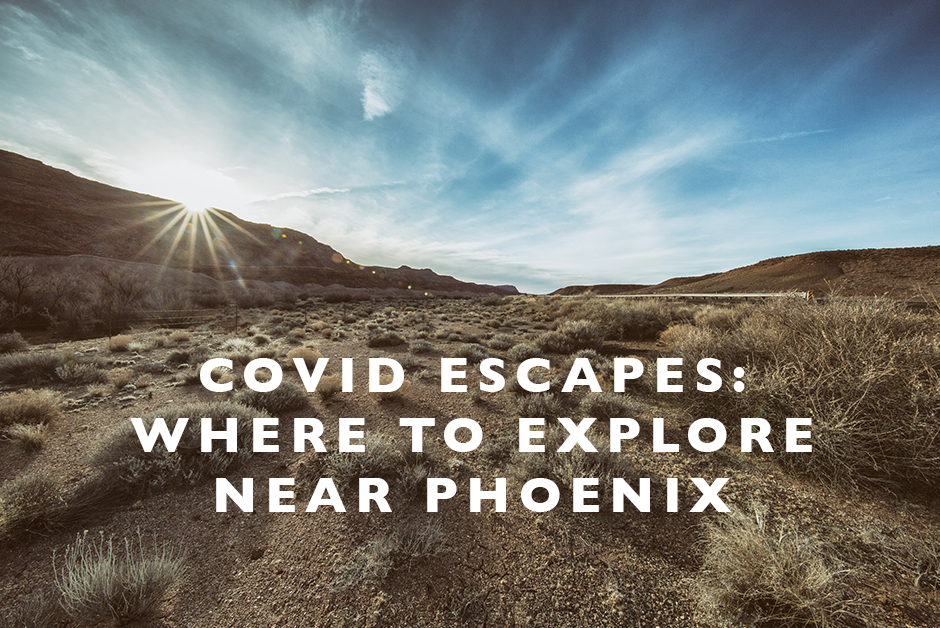 In June, I did a set of lnstagram stories about places that readers might be interested in learning more about in an effort to travel more safely during this time of COVID.  While international travel looks mostly off the books for a while, it's a perfect opportunity to explore a little more in our own backyards and do smaller day trips or short overnights in order to get a sense of escape, while still staying safe and cautious in regards to the spread of COVID.  Over the coming weeks, I'll be doing a series of posts focusing on locations in the US that readers sent in to me in the Instagram poll and offer some options for short COVID escapes in the US that we can travel to safely and easily, mostly by car!
Next up…. here's where to explore near the great city of Phoenix!
Daytrips
Sedona, Arizona – This are North of Phoenix is one my favorites in Arizona, with red rocks and scenery like no other.  Sedona is a beautiful little town but also offers some amazing wilderness to explore in the surrounding areas too.
Flagstaff, Arizona – This quirky little town in Northern Phoenix is a great day trip North to explore a different area of the state of Arizona.  The scenery in this part of the state is entirely different than Phoenix and offers a great escape to see something different.
Quick Overnights
Page and Antelope Canyon – This area on the Northern border of Arizona is gorgeous and offers incredible landscapes, one being the famous Antelope Canyon.  I'm not sure what the COVID rules are for visiting this famous place right now, so be sure to check that before you go, but an overnight trip from Phoenix to this area of the state near Page is definitely a great option.
Grand Canyon National Park –  Also a couple hours North of Phoenix, one of the greatest American landscapes lies as the Grand Canyon.  This incredible national park has lots of offer and is perfect for an escape from the city.
Santa Fe, New Mexico –  If you really want to get out of town, head to Santa Fe, New Mexico for a weekend getaway with so much history to offer.  Santa Fe is a beautiful little town and will offer an entirely different atmosphere than the urban landscape of Phoenix.
On My Future Wishlist in the Area to Check Out
Tuscon, Arizona
Joshua Tree National Park, California