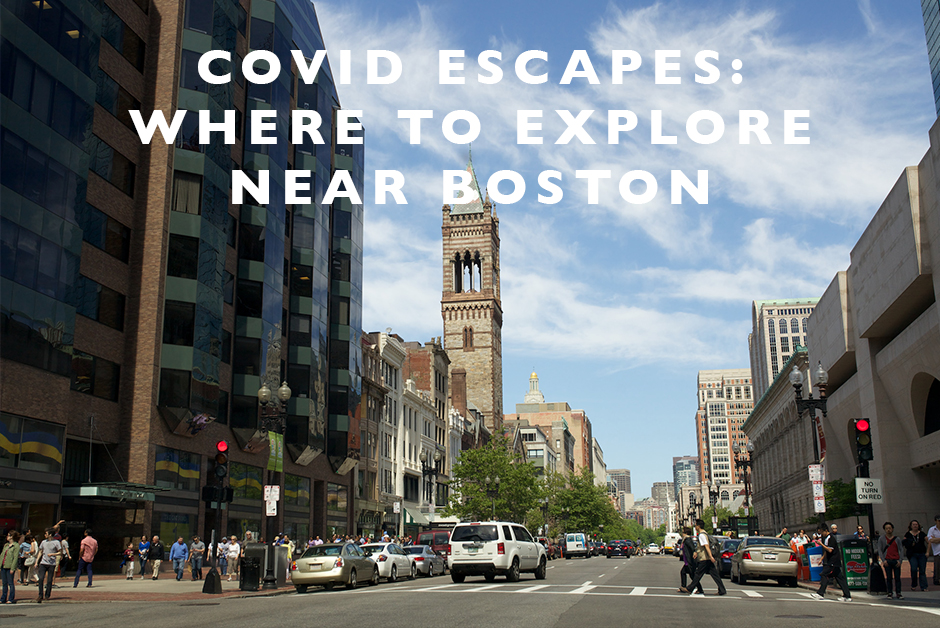 In June, I did a set of lnstagram stories about places that readers might be interested in learning more about in an effort to travel more safely during this time of COVID.  While international travel looks mostly off the books for a while, it's a perfect opportunity to explore a little more in our own backyards and do smaller day trips or short overnights in order to get a sense of escape, while still staying safe and cautious in regards to the spread of COVID.  Over the coming weeks, I'll be doing a series of posts focusing on locations in the US that readers sent in to me in the Instagram poll and offer some options for short COVID escapes in the US that we can travel to safely and easily, mostly by car!
First up…. here's where to explore near the great city of Boston!
Daytrips
Salem, Massachusetts – This famous little town is a great place to take a quick day trip to from Boston to explore the historic areas around Salem.  From gorgeous old houses and parks to the famous Salem Witch Museum, this area is perfect for a COVID escape for a day trip from Boston.
Newport, Rhode Island – This beautiful spot in New England is one of my all time faves and easy day trip from Boston.  For beautiful ocean views or a quick wander around the cute downtown, Newport is a peaceful break from the city, especially right now.
Chatham, Massachusetts – This Cape Cod haven is a tiny little town way out on the spit of land that it inhabits.  Wander around the cute shops and take in the gorgeous scenery that Cape Cod has to offer, all within quick driving distance of Boston.
Hanover, New Hampshire – This little college town is one of my faves in New England.  Walk around the grounds of Dartmouth University or take a stroll through the little downtown and it is sure to be a peaceful day trip to get out of the city.
Portland, Maine* – I love Maine and I included Portland, Maine on this list because it's a short distance driving from Boston, however, we aware of their quarantine restrictions this Summer.  For a while they are making it a mandatory 14 day quarantine for visitors, so be sure to take a look at the rules before heading North to Maine, but this coastal city is a gorgeous day trip option from Boston.
Quick Overnights
Woodstock, Vermont – I'm a huge fan of Vermont so if I were living in Boston right now, it would be the top of my list to escape to.  Woodstock is perhaps the cutest little town I've ever seen and it's one of my favorite spots in beautiful Vermont that would make a perfect short overnight trip.
Stowe, Vermont – If you want to drive a bit farther North, Stowe is a beauty too.  With a gorgeous mountainous backdrop, Stowe is perfect for getting out of the city and out into a more natural, small town environment.
Lake George, New York – This beautiful area in upstate New York is a breath-taking setting on Lake George.  The little town is peaceful and quiet and there is a lot of natural wilderness in this area for hiking and camping too.
On My Future Wishlist in the Area to Check Out
New York's Finger Lakes
Bristol, Rhode Island
Marblehead, Massachusetts