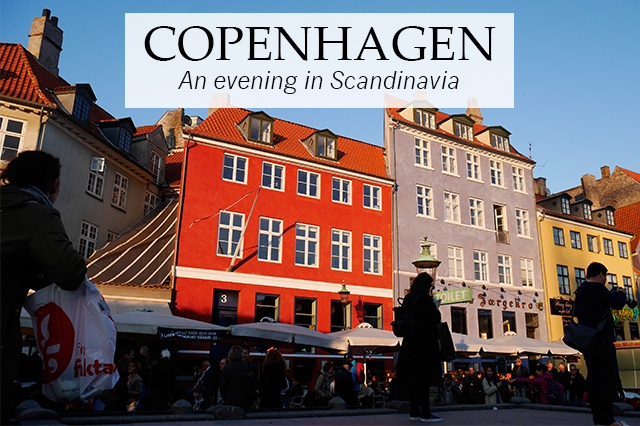 Today we're starting into all of our day by day travel posts from Europe, so grab a cup of coffee or tea and join me on your very own journey through Europe, starting today in Scandinavia!
When we arrived in Copenhagen mid-day after our flight debacles, we were exhausted.

 

We grabbed a quick cab (though expensive, like everything in Copenhagen) to our hotel and spent a couple hours getting situated and napping.

 

We headed out after a while and walked the 15 minute walk to the Nyhavn area of the city, the area that is the most photographed in Copenhagen and perhaps the most identifiable image most people know of the city.

 

This charming little street centered around a canal, with colorful buildings up and down it is filled with cafes and restaurants and boats along the canal.

 

We had dinner at one of the outdoor cafes and just spent a leisurely meal chatting and watching everything around us.
After dinner, we headed back to our hotel in the City Hall area near Tivoli Gardens and took the long way back, stopping at little side streets as the sun set over the city and finding hidden canals along our route.  We wandered for an hour heading in the general direction of the hotel and got to see a lot of the city that way, at golden hour as the sun was setting.  It was a lovely first evening in Copenhagen and so enjoyable just wandering the city and exploring.