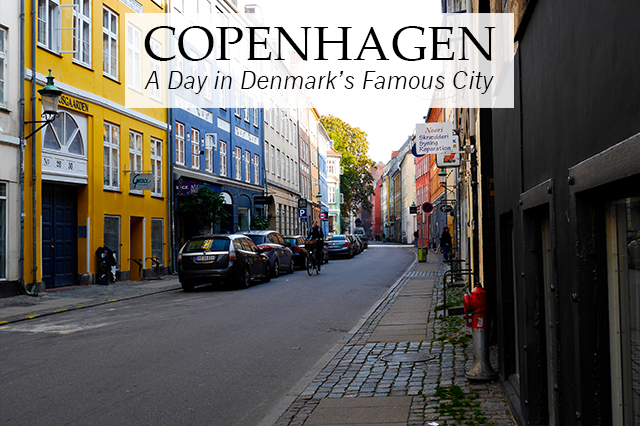 Our second day in Copenhagen, we slept in (after much needed missed sleep the previous days) and spent a quiet morning at our hotel.

 

Venturing out only for Danish cinnamon pastries, which were amazing, and eating them in bed in our hotel was the perfect way to get going on the first full day of our trip.

 

We spent the rest of the day wandering the city, starting first with Tivoli Gardens (which unfortunately was closed on Sunday), then venturing over toward Nyhavn once again, stopping for lunch on the way and then spending the afternoon wandering the waterfront and the Grand Palace.

 

We had gorgeous weather in Copenhagen, with blue skies the whole time and weather that was chilly, but still pleasant.

 

Eventually we made our way back to our hotel and headed to the airport for our flight to Amsterdam that evening.

 

We really enjoyed our time in Copenhagen over all and while it's not a city I would immediately rush back to, it was really enjoyable and interesting to experience Scandinavia for the first time.

 
-Lots of stores and restaurants are closed on Sunday, so work that into your schedule.
-Everything is so much more expensive than you think.  I was prepared for the high cost of everything and was still blown away by how much money we spent while there.  Bring more than you think you'll need.